"If you want to date me, all you need to do is say the word. I'd never let you go."
I added Sage to my rugby club's annual list of women who are off limits thinking I could protect her from the gorillas I play with. Aspen's a small town in the off season when the dating pool shrinks to the size of a melted snowflake. Never did I think I'd be the one to break the code and date her.
Even if it's all for show. A wager between friends. An excuse to hang out with her more.
Nothing more than that.
Right?
***
Who agrees to date their best friend over a green smoothie? Apparently this girl right here.
Now the man-bun-sporting South African rugby god next door is my fake boyfriend. I need to rebuild my confidence after some poor dating decisions. Who could be better to fluff my ego than Aspen's hottest bachelor?
This situation is a win-win.
Right?
Next to You is a standalone Romantic Comedy/New Adult Romance about a rugby player and an heiress in Aspen. Stan and his man bun first appeared in the Modern Love Story Short, Take for Granted. This is a full-length novel told in dual POVs.
NEXT TO YOU by Daisy Prescott
Part of the multi-author Friends with Benefits series
A sports romance best seller!
PURCHASE IT NOW FOR .99¢!
BFF K's Review of Next to You

Next to You is Daisy Prescott perfection! I'm talking Geoducks are for Lovers and Confessions of a Reformed Tom Cat (my 2 most favorite Daisy Prescott books) level of perfection! Daisy writes the most wonderful, well-developed characters with clever dialogue and engaging stories. They're sprinkled with pop-culture references and plenty of LOL moments! Stan is a shining example of some of her very best work!
Stan the Man Bun was first introduced in a tiny supporting role in Take For Granted, a short story in the Modern Love Stories series. (This is my favorite of all Daisy's short stories! I love Ben and Jo and this story made me LOL. I've re-read it a number of times.) Well, bless Daisy for feeding and nurturing this little plot bunny and not thinking readers were crazy when we begged for more Stan!
I would like to formally ask Daisy to please gather up Ryan Easley, and the other members of the Pitkin Rugby Club and shoo them into the plot bunny cage for proper care and feeding. This is another series in the making!
Stan is so much more than meets the eye. At first glance, you think Stan is a superficial playboy spending his time in Aspen playing rugby, tending bar and sleeping with women. But, you soon discover there is so much more. He is more of a gentle giant, with an open mind, a big heart and a hot-as-hell beard/man bun combo. He's sweet and kind and madly in love with his next-door neighbor/BFF.
Sage is trying to find the balance between satisfying her family's expectations for her life and her own desire to live a life of contentment and happiness. She loves Aspen. The mountains and the people bring her joy. Sage volunteers at a local animal shelter, works 2 jobs and secretly crushes on her hot-as-hell next-door neighbor/BFF.
When Stan is laid up for weeks healing from a broken ankle, Sage polishes up her nursing/babysitting/chauffeur skills and comes to the rescue. Between all the extra time together and a little smothie-based-wager, neither can deny their attraction. What follows is a sweet and sunny romance that warms the heart and gives flight to a swarm of butterflies in your tummy.
This book is a shining example of why rom-com is my most favorite genre! Next To You is perfect. It's heartfelt, sweet and laugh-out-loud funny! This is Daisy Prescott at her very best….and that's really really good! If you like romantic comedies, you need this book now. Seriously. Right NOW!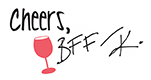 An advance copy was received from the author in exchange for an honest review.

Don't miss the other Friends with Benefits standalone romances wherever ebooks are sold:
The Billionaire's Ballet by Deanna Roy
The Billionaire Escape Plan by Ember Casey
Yours and Mine by Lacey Silks
Always You by Rachel Schurig
The Rock Star's Secret Baby by Blair Babylon
Going for Broke by Gretchen Galway
PURCHASE NEXT TO YOU!
Excerpt from Anything But Love
Daisy has another new release coming out in just a few days. How lucky are we?
Check out the first chapter of Erik Kelso's book, Anything But Love!
CHAPTER ONE
Cabo
You know what's awesome? Sunshine, the beach and a cold beer. The only thing that improves on that trifecta is being naked.
* * *
Sitting around the resort's pool, Carter and I start a drinking game. Every time we see a dude in a man bun, we drink.
Bad decision.
Really stupid game.
We're seriously buzzed in an hour.
Too many hipsters and wannabes from LA around this overpriced hotel.
This place is crawling with them like a hoard of fedora wearing zombies.
An all-inclusive resort isn't typically our speed. As two regular guys from Whidbey we kind of stick out, but passing on the deal we got would have been stupider than most of the outfits on the hipsters. Our beards help us blend in a little bit. Not sure that's a good thing or not.
Getting off the island for a long weekend of beers, sun and boobs is exactly what I need. Since I quit Useless Bay Coffee to start my own roasting business, I've been working hundred-plus-hour weeks.
When our mom found the deal for cheap through her travel agency, Carter and I jumped at it. Actually, he jumped and booked it then told me he'd drag my sorry, pale ass onto the plane to Cabo if he had to.
I should be nicer about the hipsters. My business partner, Jonah, looks kind of like these guys with his tatts, stretched earlobe, and mohawk. Somehow on Jonah, the look is authentic. Like he could kick ass at a punk show, but also has mastered the art of creating perfectly foamed milk.
I suggest another drinking game: real or fake. With all the minuscule bikinis, it's not hard to tell who is au natural and who could be on a reality show about plastic surgery.
Not that I'm complaining.
Boobs are boobs.
Buzzed and a little bored, I suggest we go paddle-boarding or some other water sport.
Carter lowers his sunglasses and thumbs to the other side of the pool where two women in thong bikinis lie on their stomachs. "Nah, I'm happy with the view here. Catch you later."
"Suit yourself."
I tromp over the hot sand down to the water, cursing that my shoes are sitting next to my abandoned lounge chair. Nodding at Pedro in the equipment rental kiosk, I grab a board and paddle.
I'm not saying I'm into water sports, not the kind that immediately comes to mind if you've ever watched porn, but there's something about being out on the water that speaks to me. Could be growing up on an island.
Maybe it was all the time we spent as kids on our dad's boats.
When we were young Dad bought a twenty-nine foot wooden sailboat from the seventies that he restored with Gramps. As his construction business took off, the boats got newer, bigger and nicer. Until his business partner turned out to be an asshole and embezzled all but a thousand dollars out of the business accounts, then disappeared. Ten years later, we're still picking up pieces after everything crumbled.
Dad still has the wooden sailboat. Other than Carter or I taking it around the island or up to the San Juans it sits on a trailer surrounded by weeds behind my parents' house.
I balance up on the board, bending my knees as I ride over the small waves crashing toward the beach. Past the shore, the swells gently roll, leaving smooth water in between sets. Nothing but clear skies and blue water through the lens of my Ray Bans.
To the right a tall cliff, more an outcropping of rocks, juts into the water, isolating our hotel from the Pacific Ocean. My curiosity piqued, I head in that direction. I've heard there's a place called Lover's beach near here. Sounds like it's a nude beach, or at least topless.
Sadly, the only breasts I spy are on a bunch of pelicans perched on the rocky cliffs. More sun-bleached cliffs extend further west heading toward the famous natural arch. I paddle by the arch and pivot to return to the resort when a splash off one of the rock islands catches my attention.
A whoop follows another splash.
What look like seal heads bob in the water.
As I approach, I see a body fall from the cliff.
No, not fall, dive.
People are diving from a giant rock in the water. By choice.
I drift on the water, not getting too close to where the divers are hitting the surface. A small group of boats and kayakers crowd the surrounding cover. People on the beach stand and watch as well.
The guys in the water confidently swim near the sharp rocks, their strokes guiding them away from the undertow that would crash them into the jagged edges. Timing their exit, they wait until the water is high enough to allow a handhold on the rock wall. With ease, they pull themselves up the face. At the top, hollers and back slaps greet them.
Someone from above yells down to me to try it out. I smile and wave them off. Not right now. All this sun and the gentle rocking of the water against my board have amplified the beer from earlier, clouding my judgment.
Maybe on our last day tomorrow.
* * *
After dinner we decide to leave the resort and explore town. "Explore" is code for going on the prowl. The resort is great, but in terms of hooking up, it's been a lot of nothing. Sadly, all-inclusive doesn't include hook-ups. Too many couples and too many hipsters.
Loud music pulses from the bars lining the main street off the beach. Almost all the places have open windows that take up most of the exterior walls. People in various states of inebriation loiter around and line the sidewalks. I brush past two girls leaning over the window-counter of a club blasting Katy Perry. They're grabbing anyone who walks by to kiss their friend wearing a white veil.
As we pass, I feel a thwack to my head and turn.
One of the women is holding a long, pink, inflated penis, and telling by her sloppy grin, she's the one who hit me in the head with an inflatable dick.
Carter is laughing too hard to speak, but slurs out, "You're a legitimate dickhead now, Bro."
A thump to his head with another inflatable super-dick stops his laughter. "That hurt!"
"Sorry. I'll buy you a shot to make up for it." A sunburned blond rests her boobs on the window sill. "Or I can rub it and make it all better."
Carter stops short and leans towards the cleavage as if pulled by a magnet. "Can I choose what you rub it with?"
The girl's mouth opens, but it's her friend who comes back with a reply. "You touched my dick, I'll return the favor and touch yours."
I about choke and shove him into the bar ahead of me. "If he doesn't take you up on that offer, I will."
We shoulder our way through the crowd to their spot at the window.
"Ooh, are you two identical twins? Like those guys who redo houses on tv? I've always liked blond guys." A redhead with a gleam in her eyes begins petting my shoulder. She reminds me of Ashley back home. "That's hot."
Carter's eyes are focused on the purple lace peeking out from her shirt.
"It's hot that an egg splits in two at conception?" How is that more appealing?
Her mouth hangs open a little as her eyes try to focus on my face. "What?"
"Nothing." Carter shoves my shoulder. "My brother is trying to be funny. It's his attempt to make up for being the ugly twin."
"We're not even twins." I elbow him.
Ginger girl's face falls. "Oh, that's too bad. I've always wanted to be with twins."
Carter and I stare at her, then both shudder. No way. No. We step away from each other at the same time.
I scratch above my ear. "I'm too sober. I need a drink."
"Let's do shots!" the veiled woman shouts.
"Tequila!" They all scream and clap their hands.
I volunteer to go to the bar for shots and beers.
Two of the penis-wielding girls squeal about their favorite song playing, and drag me by my hands to the dance floor. They sandwich me between them as they screech out their love for the pop singer, the guy in the lyrics, and each other.
I spin the one in front of me, trying to reclaim a little bit of personal space. She follows my lead, allowing me to step out of the girl-sandwich before she slams back into her friend. Both go off balance and tilt into me, causing me to grab the hips of a woman in a backless green dress to steady myself.
Rather than shoving me away, she keeps dancing. My hands rest on her swaying hips.
Okay. This works. I move closer, not like a typical club asshole or a dude in a body spray commercial, but close enough I can feel her body heat.
The purple tips of her long hair brush against my arms as she moves in front of me, her body inches from touching mine. The floral scent of her shampoo mixes with something beachy and tropical on her skin. She smells like vacation sex. Blood begins to rush toward my cock and I still haven't seen her face.
Two pairs of arms wrap around my middle from both sides. Now I'm the meat in a triple-decker sandwich.
"We thought we lost you!" One of the blondes screeches.
"We're thirsty." The other one pouts. Somehow her thirst requires her to shove her breasts at me.
Distracted, it takes me a moment to realize purple-tip girl has disappeared into the crowd.
"I'll get us some shots." I wiggle myself out of their grip.
At the end of the bar, I find a spot to stand.
Next to me a guy shouts at the person on the other side of him. His tall, but shorter than I am by a couple inches, and I can see where his hair is thinning on top. Given he's not that broad in the shoulders, the recipient of his anger must be petite because I can only see her bare arm behind him. By the tone in his voice, she must be a wife or a girlfriend. No guy trying to pick up a woman would ever use that tone. Unless he is a complete asshole and being an asshole is what gets him laid.
Her voice carries over the music. "Stop being a jealous prick. I wasn't dancing with that guy."
"He was behind you, with his hands all over you ass. Trust me, you made it perfectly clear you were interested." He steps closer to her and mutters something about never forgetting who's paying for this trip.
She moves out of his shadow and I catch a glimpse of dark hair with purple tips. "Damien, stop being an asshole. Maybe if you ever decide to dance with me, I won't have to dance by myself."
The bartender stops in front of me, and I order tequila shots for the army of bridesmaids currently being entertained by my brother.
"You want to flirt with every guy in here all night, fine. I'm not going to stand around and watch. If I want to waste money on trashy women, I'll go to one of the strip clubs down the road."
"Did you just compare me to a stripper?" Her voice rises, nearing an octave only dolphins can appreciate.
"If you dance like one, you might as well be one."
I let my gaze travel down her body. She's not even showing any cleavage in her green dress. Hell, most of her thigh is covered too.
"I hate it when you drink too much and get like this." When she turns, I let my focus rest on the small dimples at the very bottom of her back, right above the curve of her ass. She's not skinny and I'm not sure if there's a right angle on her body. Her waist narrows about the roundness of her bottom. How had I missed the perfection of it on the dance floor?
A sharp jolt to my shoulder brings my focus back up. "Quit checking out my fiancée, asshole."
Whoa.
"I'm not your fiancée! Do you see a ring on this finger?" She shoves her left hand in his face before tucking all but her middle finger down. "Or this one?"
Two beers and tray of tequila shots appear before me on the bar. I motion for two more tequilas and hand the bartender a bunch of pesos.
He pours the additional shots. I take one, down it and flip the glass on the bar. No lime or salt needed. The burn hits the back of my mouth as I shake my head. I lift the other shot and meet the green eyes of the woman staring at me.
"Here." I hand her the glass. "Sounds like you need this."
"What does that mean?" The jerk asks, puffing out his chest as he attempts to appear bigger.
She takes the shot and tipping her head back, swallows it. Her face contorts for a second before she licks her lips and gives me a grin. "Thank you."
"Now you're letting strange men buy you shots? I can't even believe this. Who are you?" He slaps his hand down on the bar.
"I doubt he had time to roofie me, given that we've been standing here next to him the whole time. In case you were worried about my safety." Her tone is dry and the smile is gone.
I lift another shot and nod. She takes it and downs it like the other one, fast and smooth. Like a champ.
"You get drunk and puke, I'm not holding your hair." Now he's full out scowling. His hands grip his biceps as he puffs out his chest like a rooster in some sort of exaggerated macho posturing.
I've had enough. The last thing this night needs is for me to be in the middle of some lame-ass lovers' quarrel. But I can't stop myself from one, final parting shot.
I lean into her space. Even though the entire bar smells like the bottom of a tequila bottle, her scent of sun and coconut surrounds me. I don't whisper. Nah, I want him to hear me. "His penis better be enormous."
Keeping my focus on her, I slowly lean away and reach for the tray of shots.
A fist makes contact with my jaw. Shock more than pain sends me reeling back a step.
AND for just a limited time, enjoy the original bearded hero, John Day in Ready to Fall!
Get READY TO FALL (Wingmen #1) for FREE!
About the Author

USA Today Bestselling Author Daisy Prescott writes romantic comedies with heart.
Her Modern Love Stories feature characters in their thirties and forties finding and rediscovering love in unexpected and humorous ways. Her Wingmen books star regular guys who often have beards, drive trucks, and love deeply once they fall.
Born and raised in San Diego, Daisy currently lives in a real life Stars Hollow in the Boston suburbs with her husband and an imaginary house goat. When not writing about herself in the third person, Daisy can be found traveling, gardening, baking, or lost in a good book.