He takes a picture of every woman he kills.
She takes nothing from anyone.
Kate Jackson is a woman haunted by her past with no direction in life, and surviving only on her close relationship with her sister, Annie. Until she meets charming lawyer, Derrick Kane. Despite having a painful past of his own, he gives Kate everything she could have ever wanted in a lover.
Just when she thinks she might have found the key to learning how to live again, maybe even how to love, The Photographer rips it all away from her with one click of his camera.
Somehow she survived, determined to rise above the trauma life has dealt her. Yet, she doesn't get away that easy, The Photographer isn't done with her yet.
The infamous serial killer begins dropping menacing hints at every turn.
Reminding Kate that he owns her. That he broke her body.
The small, quiet life that Kate had built for herself with Derrick is over. Pulverized by the twisted workings of the notorious serial killer and the agony of being betrayed by the one man she had trusted her heart to. Trust had never come easily to her, yet she had given it to Derrick. And he destroyed her with it.
Kate is a fighter and refusing to allow a sadistic killer to take everything from her yet again, she delves into the police investigation targeting The Photographer and finally revealing his true identity. Kate is fighting for justice while fighting to reclaim the man she loves, and somehow learn to trust him again.
But when an innocent life is on the line, the cost of justice could be more than love can afford. Kate quickly learns that finding the face behind the mask, doesn't make you safe.
Monsters are only uglier in the light of day.
BFF A Review

The Photographer Triology by Sarah Robinson has so many different elements to it. Sarah does a great job of including all of this into a series that keeps you guessing until the end. Frist, there is the relationship Kate Jackson and Derrick Kane share. They meet in a coffee shop and sparks instantly ignite. They share love, romance, and build trust for each other. There is also a special bond between Kate and her sister, Annie. The bond is special and unique, all they have is each other. I really connected to their relationship- where either sister would do anything to keep the other safe. Throughout the series there is also the mystery and suspense of trying to figure out who The Photographer is. Why is he after Kate? Who else has he hurt? What will it take to stop him? The mystery kept me turning page after page until all is revealed. As the story and series comes to an end and mysteries are solved, (no cliffhanger at the end) there is a sense of accomplishment as you understand the all of the obstacles Kate has overcome.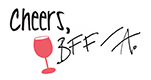 Copy gifted from author in exchange for a fair review
About the Author
Sarah Robinson is a Top 10 Bestselling Barnes & Noble and Amazon Bestseller in Romance and Crime Thriller. She is the author of the contemporary Rockstar romance series Sand & Clay, as well as the very popular romantic suspense trilogy, The Photographer Trilogy.
In regards to future publications, she is with the Seymour Literary Agency and has recently been contracted by Loveswept, a Random House Penguin imprint, to begin a new contemporary romance series in late 2015 called Kavanagh Legends, which follows Irish alpha male brothers in the MMA fighting world.
Her writing often concentrates on the complexity of love in emotions, combining psychological complexities and human flaws to create very real characters that readers can relate with. Her work focuses on redemption and forgiveness, learning to build on what has been broken. Her characters are often in conflicting situations, leaving the reader to decide what is right and what is wrong. She uses her stories to hold a mirror up to the reader and ask them to see things they never knew, or had forgotten, about themselves.
Sarah Robinson is a native of the Washington, DC area and has both her Bachelors and Masters Degrees in criminal psychology. She is newly married to a local police officer, Justin, who is just as much of an animal rescue enthusiasts as she is. Together, they own a zoo of rescues, as well as volunteering and fostering for multiple animal shelters.