When Tate Collins meets airline pilot Miles Archer, she doesn't think it's love at first sight. They wouldn't even go so far as to consider themselves friends. The only thing Tate and Miles have in common is an undeniable mutual attraction. Once their desires are out in the open, they realize they have the perfect set-up. He doesn't want love, she doesn't have time for love, so that just leaves the sex. Their arrangement could be surprisingly seamless, as long as Tate can stick to the only two rules Miles has for her.
Never ask about the past.
Don't expect a future.
They think they can handle it, but realize almost immediately they can't handle it at all.
Hearts get infiltrated.
Promises get broken.
Rules get shattered.
Love gets ugly.
BFF Duo Review BFF A & BFF K

A's initial reaction:
Have you heard the song "I Don't Dance" by Lee Bryce?
"I don't dance, But here I am
Spinning you around and around in circles
It Ain't my style, but I don't care
I'd do anything with you anywhere
Yes, you got me in the palm of your hand
Cause, I don't dance"
This lyrics fit perfectly with this book, because I don't cry. Well, I do cry, just not when I read. I have never been one to have tears running down my face when a book is in my hand. BFF K is sure I have a heart of stone because books we both read, she will be sobbing.  Me on the other hand, maybe misty eyed or a single tear, but that's it…until, Ugly Love beautifully written by Colleen Hoover. She wrote this book, had me in the palm of her hand and I cried. No, I sobbed.
Hearing the title Ugly Love, I thought, how can love be ugly? Isn't love supposed to be wonderful? Full of hearts, cupid, romance, and lust? Ugly Love is absolutely perfect because it describes the most gut wrenching kind of love. Love that is mean, it hurts, it's scary, it will rip your heart to shreds, but in the end, put it all back together, deepest kind of love. Colleen has a way of pulling you in, completely immersing you in the story to the point I didn't care what my family was doing, or the fact that I stayed up most of the night to finish it in one day- what a book hangover that was!
K's initial reaction:
If you're like me and you're scared to read this, don't worry…You've got this!
I read so many reviews and comments about how much this book tore people's hearts out. But, what they all forgot to say is that it is so beautifully written and lovely that it glues the pieces back together tighter than ever. It's amazing and lovely and actually full of hope and wonderful-ness.
Are you like me and you've been a big chicken to start (or finish) this book? Get over yourself. Stop being a baby. Do it. Start now and don't stop until the absolutely perfect, amazing, phenomenal conclusion.
This is the kind of book that will make you want to shout from the rooftops (and EVERY social media platform) to make sure no one misses out on this story.
Colleen Hoover is a freaking genius.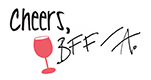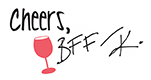 More About the Author:
Colleen Hoover's love for writing began in 1985 when she was five years old. Her first story was titled "Mystery Bob" and was a huge hit with her mother, who was really good at faking interest.
Colleen continued to write short stories for friends and family until December of 2011, when she decided to write a long story she titled, "Slammed." She self-published SLAMMED to Amazon in January, 2012 and it hit the NYT's bestsellers list in May, 2012. She has since signed with Atria Books, a division of Simon & Schuster, and now has six NYT's bestsellers. Colleen prefers to be called a writer, as the term "author" still terrifies her and makes this feel like a job with expectations. She doesn't work well under pressure and hopes writing will always remain fun and exciting.
Colleen's newest novel, UGLY LOVE, released August 5th, 2014. She is currently working on a new novel, CONFESS, which she is writing as fast as she can before she wakes up from this crazy dream.
You can follow Colleen on Instagram and Twitter @colleenhoover. You can also find her on her blog at www.colleenhoover.com where she holds a daily book-a-day giveaway, or on her very active Facebook page at www.facebook.com/authorcolleenhoover where she loves to give away more free stuff when her husband isn't looking.
Colleen also wants the world to know that writing short biographies in third person is incredibly awkward.