Two All New, Sexy Riley O'Brien & Co. Novellas
Check out the BFF Book Blog Exclusive Guest Post
A KICK IN THE PANTS
A Riley O'Brien & Co. Novella
Jenna Sutton
Jake Lilliard has always been a gambling man. So far, all the risks he's taken — like moving to San Francisco and joining Riley O'Brien & Co. — have paid off. Now he's ready to take the biggest risk of all: acting on his feelings for Kyla Andrews. As a trainee in his department, she's off limits. But as soon as Kyla moves on to another job, he is going to make her his. He's waited long enough…
When tragedy struck Kyla's family years ago, she started playing it safe. She doesn't take risks with her job or her heart, and she refuses to be a cliché – the foolish woman who falls for her sexy boss. Yet Jake is everything she has ever wanted, and it's impossible to resist him and his enticing kisses.  
Just when it seems that the gamble they took will pay off, Jake's past threatens his future with Kyla. He knows lady luck is fickle, but she's always had a soft spot for him. He's hoping she won't turn her back on him when he needs her the most…
WILL NEVER FADE
A Riley O'Brien & Co. Novella
Jenna Sutton
For Phoebe Werner, the management trainee program at Riley O'Brien & Co. represents a new beginning. She's finally healthy, and she is trying to enjoy life while she can. She never expects to run into Garrett Gale at a New Year's Eve party. The handsome hotelier is the only man she wants… and a reminder of what she can never have.
Years ago, Garrett enjoyed one memorable night with Phoebe after months of fantasizing about her. And then, she disappeared. She ignored his efforts to contact her, and he did his best to forget her. Now fate has brought her back into his life and his bed. But who knows how long she'll stay there?
With Phoebe's fears threatening to ruin their chance at happiness, Garrett must convince her that they're meant to be. He can't let Phoebe walk away with his heart again.
BFF K Reviews for A Kick in the Pants & Will Never Fade

The only thing wrong with these two new Riley O'Brien & Company Novellas is that they're too short! So much goodness packed into two, great, little stories. This is a must-read series and the novellas are a big part of that!
A Kick in the Pants
Jake is Kyla's boss and he is literally counting down the hours until that's no longer true. Because he can't stop thinking about her and definitely not in the "boss/employee" way! There is delicious tension as they each try to deny their attraction for the other. When they finally come together bits from their past threaten their happiness and the new relationship. They will have to determine if their love is able to overcome their fears.
Jake and Kyla are a delicious and delightful couple. They're hard-working, honorable, sweet and sexy. Jenna Sutton just keeps delivering great characters and engaging storylines. I desperately want to go to work for Riley O'Brien and Company, because I want to be friends with this terrific cast!
Will Never Fade
This is a captivating, second-chance tale that delivers butterflies and romance from the first chapter through the epilogue. Garrett and Phoebe were thick as thieves in college. They shared classes, projects, plans and so much more. Their one steamy night ends abruptly with no more contact. But, when they bump into one another unexpectedly in a new town and a new social circle, the same old attraction comes rushing right back.
They both search for ways to re-establish their relationship and determine what their connection means for each other and their respective futures. You'll swoon over Garrett's thoughts and actions. At the same time, your heart will seize from Phoebe's selfless love for Garrett.
Jenna Sutton has accomplished what is next to impossible, making a novella feel as complete and fulfilling as a full-length novel. It is full of fear, trepidation, hope, commitment and love. Will Never Fade is like receiving jewelry on a special holiday, the box may be small, but what's inside can be sparkly and fabulous!
______________________
Though the Riley O'Brien & Company novellas are not technically holiday themed stories, I think they're the perfect reads for the holiday season. When life is hectic and busy, these stories offer a ton of bang for the buck. You get a great story and terrific characters in a shorter story that won't take you too much time to read. This is a great escape from real-life stress and chaos!
If you haven't picked up Jenna Sutton's Riley O'Brien & Company Series yet, you absolutely need to check out this series. Every installment whether long or short is packed full of great characters, heart-felt emotion, solid storytelling, some good steam and lots of pleasing romance! All of the full-length books and novellas in the Riley O'Brien series can be read as stand-alones.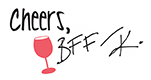 This book received a 4.5 Rating on BFF Book Blog. An advance copy was received. Receipt of this copy did not impact the content or independence of this review.
Excerpt from Will Never Fade
Garrett picked up his fork, but instead of eating off his own plate, he stabbed a piece of chicken off hers. As he brought it to his mouth, she kicked him under the table, not hard, just a tap. 
"If you wanted chicken tagine," she groused, "you should have ordered it."
Although his mouth was busy chewing, she could tell he wanted to smile. This was their old routine—him eating off her plate, her chastising him, and him offering little tidbits of his meal to repay her.  
Switching his fork for a spoon, he scooped some stew from the orange bowl in front of him and held it up to her mouth. She opened with no hesitation, the whole situation as comfortable and familiar as her favorite flannel nightgown.
He spooned the food into her mouth. As she chewed the flavorful combination of tender beef, kalamata olives, raisins, and garbanzo beans, she got hints of cinnamon and cumin and a little kick of lemon.
"Oh, that's good," she murmured, licking her lips. "Give me another bite."
He didn't give her what she wanted. Instead, his eyes dropped to her mouth and stayed there for several heartbeats. She watched as his pupils expanded and his irises darkened from bright turquoise to deep teal.
She had seen that look in his eyes before, but she hadn't recognized it for what it was. She did now. 
Suddenly the situation was no longer comfortable. And neither was the ache between her thighs. Feeling a syrupy trickle of arousal into her panties, she silently cursed herself and shifted on the banquette seat. 
She'd known it would be impossible for them to go back to the way things used to be. They had opened Pandora's Box that night. Or, to be more accurate, they had opened Phoebe's box.
They'd released a powerful force into their friendship—desire. And that desire simmered beneath the surface like a dormant volcano just waiting to erupt.
Giveaway
About the Author
Jenna Sutton is a former award-winning journalist who traded fact for fiction when she began writing novels. Surprisingly, the research she conducted for her articles provided a lot of inspiration for her books.
Jenna is the author of the Riley O'Brien & Co. romances. She has a Bachelor's degree in Journalism from Texas Christian University and a Master's degree in Integrated Marketing Communications from Northwestern University.
Jenna and her husband live in Texas in a 105-year-old house affectionately known as "The Money Pit". You can find out more about her and her books by visiting www.jennasutton.com