From strip clubs and truck stops to southern coast mansions and prep schools, one girl tries to stay true to herself.
These Royals will ruin you…
Ella Harper is a survivor―a pragmatic optimist. She's spent her whole life moving from town to town with her flighty mother, struggling to make ends meet and believing that someday she'll climb out of the gutter. After her mother's death, Ella is truly alone.
Until Callum Royal appears, plucking Ella out of poverty and tossing her into his posh mansion among his five sons who all hate her. Each Royal boy is more magnetic than the last, but none as captivating as Reed Royal, the boy who is determined to send her back to the slums she came from.
Reed doesn't want her. He says she doesn't belong with the Royals.
He might be right.
Wealth. Excess. Deception. It's like nothing Ella has ever experienced, and if she's going to survive her time in the Royal palace, she'll need to learn to issue her own Royal decrees.
Buy NOW
Amazon-Kindle     Amazon-Paperback     iBooks     Kobo  Barnes & Noble
BFF K's Review of Paper Princess

WARNING

I don't typically post the cliffhanger warning at the beginning of my review, but I'm doing this as a public service. I wish that someone would have given me this warning before I started Paper Princess. I don't want the warning to hold you back from devouring this book; I just want you to know what you're in for! #RuinedbyRoyals
I'm struggling to find words to express just how much I LOVE this book. This is a read-until-2am, dream-about-the-characters, sneak-a-read-at-the-stoplight kind of book!
There is SO much happening in Book #1 of the Royals Series. Ella Harper finds herself in an entirely new world. The Royals lifestyle is so foreign that they might as well be living on a different planet. The bulk of this book introduces us to the characters and the drama that surrounds them. Paper Princess reads very much like a drama-filled, new adult, soap opera. The majority of characters are young, smoking-hot, ridiculously wealthy, spoiled and troubled. Ella scrambles to decide if she's better off trying to fit in or survive by observing from the outside.
Ella is not welcomed into her new family with open arms; it's more like open hostility. She moves through the book with one foot in their world and the other foot poised to run at a moment's notice. Her relationships with each of the Royal men are unique, complex and absolutely mesmerizing. But, her relationship with Reed Royal is something else!
I am #RoyallyRuined. I am dying for the next book in this series. There are so many sketchy things happening in this family and their social circles. I need to know if Ella will be able to find her way through the swamp or drown in their sludge. Book #2 can't arrive on my Kindle soon enough!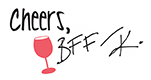 An advance copy was received in exchange for an honest review.
About the Author(s)
Erin Watt is the brainchild of two bestselling authors linked together through their love of great books and an addiction to writing. They share one creative imagination. Their greatest love (after their families and pets, of course)? Coming up with fun–and sometimes crazy–ideas. Their greatest fear? Breaking up. You can contact them at their shared inbox: authorerinwatt@gmail.com