When reclusive novelist Senna Richards wakes up on her thirty-third birthday, everything has changed. Caged behind an electrical fence, locked in a house in the middle of the snow, Senna is left to decode the clues to find out why she was taken. If she wants her freedom, she has to take a close look at her past. But, her past has a heartbeat…and her kidnapper is nowhere to be found. With her survival hanging by a thread, Senna soon realizes this is a game. A dangerous one. Only the truth can set her free.
BFF Duo Review BFF A & BFF K

K's Initial Reaction:
Have you ever been at a restaurant, taken a bite of your meal and then said, 'you've got to taste this'? You probably do this if the dish is amazing, or horrible, or indescribable. That's how I feel after finishing Mud Vein by Tarryn Fisher. I think I love it, but I'm not sure, and you've GOT to try it! I've described it as similar to Gone Girl, by Gillian Flynn, but more gut wrenching. I spent so much of the book trying to figure out who kidnapped Senna and Isaac and when that mystery was solved I sailed through the rest too quickly. I just had to know how it ended. And then I was traumatized, but in the way that only the very best books can make your heart hurt! In my opinion, grab the tissues, the ending is a tear jerker.
A's Initial Reaction:
The plot had my mind racing from beginning to end.  I flipped through each page, trying to think one step ahead and figure out the mystery only to be blown away when it was all uncovered.  I was exhausted after reading Mud Vein by Tarryn Fisher and needed to take a vacation.  Partially because the plot wore me out, partially because I stayed up way past my bedtime to continue reading.  Once I recovered from this book's hangover, it was quickly added to my all time Bestie list.
The story is complex, the characters are beautifully written and the story sucks you in from beginning to end. It's the kind of story that will have you insisting your family eat pop tarts for lunch and drink CapriSun (because they can get those things themselves without your help!)
Honestly, we had put off starting this book, but when Colleen Hoover makes a recommendation, you just have to go with it. We're so happy that we put it on the TBR list. And, be sure to check out the soul stirring play list on Spotify!
When it was all over, here's what K sent to A:
K to A: I don't know if that was one of the best books I've ever read or one of the worst.
We may be conflicted, but it is still a 5 overall!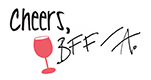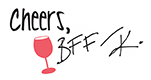 More About the Author:
New York Times bestselling author Tarryn Fisher is cooler than you, but not one to rub it in your face. She sleeps little, reads a lot and is an emotional slave to Starbucks. She is a lover of human nature and tells stories in which the darkest parts of human nature reside. Her heart is dark, but she loves you with it. Currently she lives in Washington with her family.
visit her website at http://www.tarrynfisher.com
Or she's on Instagram and Facebook @Tarrynfisher!