I'm the last single woman among my friends. Don't feel sorry for me. I'm fine with flying solo, especially with ski season right around the corner. You won't hear me complaining. Until my mother decides I need a date for my cousin's wedding … and chooses the worst man in the world for me.
Landon Roberts is the human equivalent of a parka with every ski pass he's ever purchased hanging off of his zipper. Apparently my mother is the last person in Colorado to know about Landon's reputation.
To make things worse, his super hot brother Aiden's back in town. Still gorgeous and still not remotely interested in me.
I can survive this wedding disaster as long as I pretend my date is someone else.
***
As one of the stars of Aspen's rugby club, I don't need help meeting women. Tell that to my mother. She's picked out my date for the biggest wedding of the year.
Mae London is the local girl who broke every heart in the valley before she left for California. Now she's back and hotter than ever. Too bad she hates me.
Enlisting the help of my brother, I'm going to become the ideal man, and charm Mae right out of her bad opinion of me.
This wedding date will be perfect as long as I pretend to be someone else.
Up to You is a standalone romantic comedy set at high altitude.
BFF K's Review of Up to You

Daisy Prescott does it again! She's delivered another sweet, steamy and LOL Rom-Com that has left me grinning ear to ear from beginning to end!
Her Love with Altitude Series is set in Aspen/Snowmass and described in such loving detail that the place almost becomes its own character! The setting is fun, unique and integral to the story. The story captures the feeling and vibe of this area and the people who live there. You'll be dying for a visit as she describes the beautiful settings and picturesque scenes.
I am not going to dive into storyline details as there are a couple of twists and turns I didn't know about until I read the book; and I want you to be surprised too!
But, I will say that the book contains incredible characters – both good and bad and they're not always fully one or the other! It's great to visit the Aspen crew again and I love Sage, Mara, Zoe and Mae. I want to meet up with them for margaritas at a Tuesday Taco night and you will too! Isn't it the best kind of series that creates characters you love so much that it makes you sad you can't hang out with them in real life? That's how I feel about this crazy cast!
Finally, this book is funny! There are so many quick and clever quips and one-liners. I was giggling and highlighting passages and pages, it is so much fun! This book is a perfect, sweet and sunny summer romance. You should definitely download today!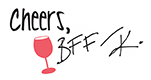 An advance copy of this book was received. Receipt of this copy did not impact the content or independence of this review.
About the Author
USA Today Bestselling Author Daisy Prescott writes romantic comedies about real love.
Love with Altitude, Daisy's new series of standalone Rom Coms, is set in the mountains of Colorado. The Wingmen books star regular guys who often have beards, drive trucks, and love deeply once they fall. Modern Love Stories feature characters in their thirties and forties finding and rediscovering love in unexpected and humorous ways.
Born and raised in San Diego, Daisy currently lives in a real life Stars Hollow in the Boston suburbs with her husband, their rescue dog, Mulder, and an imaginary house goat. When not writing about herself in the third person, Daisy can be found traveling, gardening, baking, or lost in a good book.
To learn more about Daisy and her writing, sign up for her mailing list here (copy and paste this link): http://smarturl.it/daisysignup . Send her an email at: daisyauthor AT gmail DOT com Or chat with her on Twitter (@daisy_prescott) and Facebook: /daisyprescottauthorpage, and follow her on Instagram: /daisyprescott