n the tradition of New York Times bestselling authors Kristan Higgins, Jill Shalvis, and in-house author Marina Adair, comes the first in a new series by Lia Riley about two city sisters finding love in a small town.

The most romantic place she never wanted to be . . .
Pepper Knight moved to Everland, Georgia, as step one in her plan for a successful legal career. But after this big-city gal's plans go awry, going home with her tail between her legs isn't an option. So when the town vet-and her sexy new neighbor-offers Pepper a temporary dog-walking job, she jumps at the chance. No one needs to know that man's best friend is her worst nightmare . . . or that Everland's hot animal whisperer leaves her panting.
The last thing Rhett Valentine wants is to be the center of small-town gossip. After his first love left him at the altar, he's been there, done that. These days, life is simple, just the way he likes it. But sultry southern nights get complicated once sparks fly between him and the knockout next door. When she proposes a sexy, secret fling-all the deliciousness and none of the prying neighbors-it seems too good to be true. And it is. Because Pepper's determined to leave Love Street, and when she goes, she just might take his heart with her . . .
Purchase It Happened on Love Street on Amazon
BFF K's Review of It Happened on Love Street

Pepper Knight is fresh out of law school and ready to make her mark as a legal professional. However, when she arrives for her new job in Everland, nothing is as she plans. And for the consummate planner, this is a problem. Also problematic are the sparks she feels for her next-door neighbor, the town veterinarian, Rhett Valentine.
Rhett has spent most of his life in Everland. He came back home from college to open his veterinary practice; much to the disappointment of his physician father who wanted him to follow in his footsteps. Rhett has spent years avoiding his father and creating his own life. But, that has left a little time for romance. Until pepper moved in next door.
Pepper is an uptight planner. She has her life in order until the bottom falls out. With no plan and no money, she's forced to take any job she can find. And, the position she lands will leave you scratching your head and cracking up! She just needs to make a little money, get out of town and reorganize her life plan. She just doesn't expect Rhett.
At first, I wasn't sure what I thought of this book, it's a little slow to start but the characters are so interesting and the setting is so unique that I soon found myself engrossed in their world. This book will not lead you to any earth-shattering secrets of the meaning of life. But, it will bring you joy and smiles and butterflies and happily ever after romance. I definitely recommend this series, especially the audio version of the book.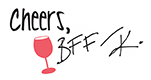 An advance copy of this book was received. The reviewer purchased the audiobook copy. Receipt of the advance copy did not impact the content or independence of this review.
Read the Rest of the Everland, Georgia Series
IT HAPPENED ON LOVE STREET, #1
THE CORNER OF FOREVER AND ALWAYS, #2
About the Author
Lia Riley is a contemporary romance author. USA Today describes her as "refreshing" and RT Book Reviews calls her books "sizzling and heartfelt." She loves her husband, three kids, wandering redwood forests and a perfect pour over coffee. She is 25% sarcastic, 54% optimistic, and 122% bad at math (good thing she writes happy endings for a living). She and her family live mostly in Northern California.
FOLLOW FOREVER ONLINE