BFF K's Review of Hot in the Hamptons

Hot in the Hamptons is just that – HOT, HOT, HOT! This set of 3 novellas is the quintessential beach read! They're fast, fun and super sexy! I absolutely fell in love with Kelsey and Sean, Leigh and Nick, Storme and Holden.
Kelsey fulfills her life-long lifeguard fantasy with the super sexy Sean!
Leigh shares her most life altering secret with the sure and steady Nick.
Storme and Holden put their lives and expectations on hold to diacover if their chemistry is the real deal and OMG, You'll want to find a Holden!
I <3 Jennifer Probst! I hate to single out one of these authors because the stories and styles flow together effortlessly, but Probst has become one of my go-to's for great stories!
This is the summer that changes EVERYTHING! What seemed like a carefree last blast is that and so much more for these 3 BFFs. These are novellas, so the stories are quick and succinct. You're not going to get rich character development and back and forth angst that lasts chapter after chapter. You will get super fun, incredibly sexy, quick reads that are perfect for the beach or a day by the pool. If you're looking for quick but fulfilling romantic stories with fun characters in an idyllic setting, make this your last summer blast!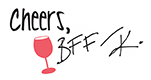 An ARC of each book in the series was received in exchange for an honest review.
SUMMER DREAMING by Liz Matis
I'm looking for a hero. Not.
You'd think as a new college grad I'd be looking for the perfect job and the perfect man. Well, I'm not. Summer is here and instead of plotting my future, I'm playing in the Hamptons with my two best friends. Sun and sex is all I'm
looking for. Then I meet Sean Dempsey, my fantasy lifeguard in the flesh. But he is more than just a hot bod with a whistle. And after he makes a daring save, I'm thinking a hero is exactly what I've been looking for all along.
To the rescue…
By day I guard the beaches in the Hamptons, by night I've had my fair share of summer flings. Then I meet Kelsey Mitchell, a girl with eyes like the setting
sun and I burn for more. Something I have no right to ask of her…forever.
Love burns hotter in the Hamptons. Come play.
—————————–
SUMMER TEMPTATION by Wendy S. Marcus
Meet Leigh DeGray…
After graduating college with honors and landing the job of my dreams in New York City, I'm o
ff
to The Hamptons to spend the summer with my two best friends.
My life seems perfect, right? It's not. The truth is, I have a secret that may make the future I'd planned so carefully completely fall apart. A hot summer romance is the absolute last thing I'm looking for… Until I meet a man who tempts me like no other and shows me a hot summer romance is exactly what I need.
Meet Nick Kenzy…
After two years of working my ass o
ff
as a Wall Street analyst, I'm out of a job, with no warning, no thank you, and no severance. Am I angry? You're damn right I am. So when I head to the Hamptons for the weekend to spend time with my granddad, I plan to regroup and relax before I return to the city to hit the job search hard. I don't need any distractions. Then I meet Leigh. Suddenly, a summer temptation makes me question everything I want for my future…
Love burns hotter in the Hamptons. Come play.
—————————–

SUMMER SINS by Jennifer Probst
Summer fun before my wedding…
I have one goal this summer. Hang with my besties for some much needed sun, sand, and relaxation while I put the final touches on my idyllic wedding. I didn't count on meeting a smart-mouthed, bad boy biker whose gaze burns hotter than a beach bonfire. I never planned to lose myself, body and soul, and question my entire future. Now, I have to make a choice that's tearing me apart, and could shatter the lives of the two men I love…
Turns into summer sins….
I have one goal this summer. CHILL. Do nothing. Nada. I need simple before I have to head into Manhattan to take on a high powered position on Wall Street. I didn't count on a dark haired, inky- eyed spitfire who'd spin my world upside down, or make me burn for things I never thought I wanted. I vowed to make her my summer fling, but had no idea she was claimed by another. And now that she possessed not only my body but my soul, the stakes are too high for me to lose her…
Love burns hotter in the Hamptons. Come play.
—————————–
SERIES BOOK TRAILER
Youtube: bit.ly/HotintheHamptonsTrailer
SUMMER DREAMING by Liz Matis
Amazon | Barnes & Noble | iTunes | Kobo
SUMMER TEMPTATION by Wendy S. Marcus
Amazon | Barnes & Noble | iTunes | Kobo
SUMMER SINS by Jennifer Probst
Amazon | Barnes & Noble | iTunes | Kobo
a Rafflecopter giveaway
CONNECT WITH THE AUTHORS
Liz Matis:
Website | Twitter | Facebook | Goodreads
Jennifer Probst:
Website | Twitter | Facebook | Goodreads
Wendy S. Marcus:
Website | Twitter | Facebook | Goodreads