The first time I met Chase Parker, I didn't exactly make a good impression.
I was hiding in the bathroom hallway of a restaurant, leaving a message for my best friend to save me from my awful date.
He overheard and told me I was a bitch, then proceeded to offer me some dating advice.
So I told him to mind his own damn business—his own tall, gorgeous, full-of-himself damn business—and went back to my miserable date.
When he walked by my table, he smirked, and I watched his arrogant, sexy ass walk back to his date.
I couldn't help but sneak hidden glances at the condescending jerk on the other side of the room. Of course, he caught me on more than one occasion, and winked.
When the gorgeous stranger and his equally hot date suddenly appeared at our table, I thought he was going to rat me out.
But instead, he pretended we knew each other and joined us—telling elaborate, embarrassing stories about our fake childhood.
My date suddenly went from boring to bizarrely exciting.
When it was over and we parted ways, I thought about him more than I would ever admit, even though I knew I'd never see him again.
I mean, what were the chances I'd run into him again in a city with eight million people?
Then again…
What were the chances a month later he'd wind up being my new sexy boss?
Available NOW!
BFF K's Review of Bossman

Bossman is a solid, enjoyable, butterfly-inducing romantic read! There's just enough tension to make it interesting and plenty of steamy scenes to get the blood pumping. This is exactly the kind of book that I expect from Vi Keeland.
Chase and Reese meet under interesting circumstances. Reese is not sure what to make of the charming, handsome, stranger with a very clever mind. Chase knows that he is absolutely smitten with Reese. From the moment he sees her, he knows that he will do anything to be with her. When Chase becomes her boss, he throws every personnel policy out the window and pursues her like it's his job. Sparks fly and the development of their relationship is a wonderful journey.
If you are looking for a book that will provide strong, well developed, emotional, characters that are worth cheering for, this is your next read! I'm pretty sure you'll find yourself wishing you were young, single, and working for a Bossman like Chase!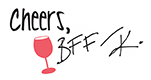 An advance copy was received in exchange for an honest review.
Sign up for Vi's mailing list now and be the first one notified of releases!
Join Vi's Violets for early news of books, fun chats and giveaways!
About the Author
Vi Keeland is a native New Yorker with three children that occupy most of her free time, which she complains about often, but wouldn't change for the world. She is an attorney and a New York Times, Wall Street Journal, & USA Today Best Selling author.  Over the last three years, eleven of her titles have appeared on the USA Today Bestseller lists and four on the New York Times Bestseller lists.
Additional Books by Vi Keeland
Life on Stage series (2 standalone books)
Beat
Amazon USAmazon UKiBooksKoboB&N
Throb
Amazon USAmazon UKBarnes & NobleiBooksKobo
MMA Fighter series (3 standalone books)
Worth the Fight (MMA Fighter Series, Book One)
AmazonBarnes & NobleKoboSmashwordsiBooks
Worth The Chance (MMA Fighter Series, Book Two)
Amazon USB&NiBooksKoboSmashwords
Worth Forgiving (MMA Fighter Series, Book Three)
The Cole Series (2 book serial)
Belong to You (Cole Series, Book One)
Amazon USAmazon UKBarnes & NobleiBooksKobo
Made for You (Cole Series, Book Two)
Amazon USAmazon UKBarnes & NobleiBooksKobo
Standalone novels
Left Behind (A Young Adult Novel)
First Thing I See