The #1 New York Times bestselling author of the Black Dagger Brotherhood delivers the first novel in an enthralling new series set amid the shifting dynamics of a Southern family defined by wealth and privilege—and compromised by secrets, deceit, and scandal….
For generations, the Bradford family has worn the mantle of kings of the bourbon capital of the world. Their sustained wealth has afforded them prestige and privilege—as well as a hard-won division of class on their sprawling estate, Easterly. Upstairs, a dynasty that by all appearances plays by the rules of good fortune and good taste. Downstairs, the staff who work tirelessly to maintain the impeccable Bradford facade. And never the twain shall meet.
For Lizzie King, Easterly's head gardener, crossing that divide nearly ruined her life. Falling in love with Tulane, the prodigal son of the bourbon dynasty, was nothing that she intended or wanted—and their bitter breakup only served to prove her instincts were right. Now, after two years of staying away, Tulane is finally coming home again, and he is bringing the past with him. No one will be left unmarked: not Tulane's beautiful and ruthless wife; not his older brother, whose bitterness and bad blood know no bounds; and especially not the ironfisted Bradford patriarch, a man with few morals, fewer scruples, and many, many terrible secrets.
As family tensions—professional and intimately private—ignite, Easterly and all its inhabitants are thrown into the grips of an irrevocable transformation, and only the cunning will survive.
BFF's Duo Review

BFF A's Review
A summary of the text conversation between BFF K and myself.
BFF K: You HAVE to read The Bourbon Kings. It's soooooo good.
Me: OK
BFF K: No, you have to download it NOW and start reading, I need to talk to someone about this book. I love it so much. (I think there may have been a little drooling on her part)
Me: Ookaay!!
So of course I buy the book. I mean, how can I not after that conversation? When your best friend insists you read a book, you do it, right?
Here's the text after I finished reading:
Me: I did it! I started and finished reading The Bourbon Kings yesterday.
BFF K: OMG, I'll call you when I'm on my way home! What did you think? I might cry if you didn't love it.
Me: Please don't cry. Of course I loved it, I read the whole thing in one day!
So, if you haven't dropped everything you are doing and started reading The Bourbon Kings, you must do it now!
I was so caught up while reading; it felt like I was living through the story. I was upset when I didn't find myself relaxing by my gorgeous outdoor pool, being delivered fresh lemonade by the butler while watching the gardener create fabulous floral arrangements and the maid cleaning the house. Reality check, I guess it's up to me to get all of that accomplished, not the staff I have at the estate. I also found myself wanting to shop for large, fancy hats to wear to the derby while sipping on a glass of the family reserve of bourbon.
The story line is just like a soap opera; there are a lot of characters and so much going on, but once I got to know each of them and make connections, I couldn't put it down. Start with the wealthy family trying to cover up deep down secrets and hide love affairs that are not supposed to happen. Mom is sick and bed ridden, unable to communicate with the family. Children have been kidnapped, lost and abused and end up with scars, both physically and mentally. Daddy is hiding many demons and always getting his way, even if that means cutting off all the family money when one of the children doesn't do what he wants. A crazy wife married to one of the sons, she is so manipulative, you just want to reach in a slap her. But the best part is the love story. Love between two people that is so genuine and real, but not without broken hearts and obstacles to overcome to get to your true love. Death, manipulation, lies, tears, and secrets are exposed, but not all answered, which kept me hanging on, wanting to know more and find out the truth. I can't wait until the next book comes out!
BFF K's Review
I grew up watching Dallas, Knots Landing and Days of Our Lives. I'm a BIG fan of epic, sprawling, family-based, character driven stories; the seedier and steamier, the better! I remember my mom and my aunt's gathering on Friday nights to watch a new episode of Dallas and then sitting around for hours discussing the characters and their predicaments. We would hypothesize for days anticipating the next episode and wondering what dastardly things would happen the next week. The Bourbon Kings is just like that, only BETTER. Think Dallas meets Downton Abbey, soaked in bourbon and deception!
I thoroughly enjoyed the audio version of The Bourbon Kings. I've listened to the audio TWICE in the last 6 weeks. I've got bookmarks and notes everywhere and keep replaying my favorite parts over and over! This narrator's thick, deep, smooth, southern drawl has me swooning like you wouldn't believe. I've been over to BFF A's house to pet the hard copy because seriously, how beautiful is this cover?!?! I just bought the Kindle version. I LOVE everything about this book.
Lane and Lizzie…I adore this couple. Their re-connection and struggle to stay together despite all the drama in their lives is the steady heartbeat of this story. Lane is the playboy who runs away from adversity. His return to Charlemont, Kentucky, and Easterly, his family home, is fraught with emotions and entanglements. Lizzie King is the sweet, genuine, hard-working, love of his life that he left behind. This cast of characters is extensive and colorful. Everyone has a story, a secret (or 10) and a HUGE personality. Lane and Lizzie, Gin and Samuel T, Edward and Sutton/Edward and Shelby, Miss Aurora, William Baldwine, Chantal Baldwine, Rosalinda Freeland, Richard Pford….I can't get enough of these characters! My heart soared and broke, and my anger flared with every drama-filled chapter!
I'm addicted to these characters and their stories. I have read/listened to parts over and over again. I'm dying to know what happens next and what the outcome will be for my favorites and the foes! I've badgered many of my BFFs into reading it, raved about it on Facebook, and talked with anyone who will listen about this amazing book! I know that the price point is higher than most of the books we recommend but, it is worth EVERY PENNY!
Please, please, please buy this book and then contact me so that we can chat because the only thing I like better than listening to/reading this book is talking about it with my BFF's!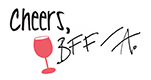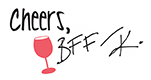 BFF K's Favorite Quote
"I'm prepared to be a very patient man when it comes to you. I will seduce you for how ever long it takes; give you space if you need it or follow you tight as sunshine on your shoulder if you'll let me."
His eyes locked on hers.
"I lost my chance with you once Lizzie King. That is not going to happen again."
I'm not kidding – this quote gives me all the feels! And, you should hear it on the audio – OMG!!! Swoon!
About the Author
J.R. Ward is the number one New York Times bestselling author of the Black Dagger Brotherhood series of vampire books. She is a winner of the prestigious Romance Writers of America RITA award for Best Paranormal Romance and is a multiple RITA nominee. A graduate of Smith College, she was a double major in History and Art History with a medieval concentration in both and she still longs at times for a return to those days sitting in dark lecture halls, looking at slides of old triptychs and reliquaries. Prior to becoming a full time writer, she was a corporate attorney, serving for many years as the Chief of Staff of one of Harvard Medical Schools premier teaching sites. Her idea of absolute heaven is a day filled with nothing but her computer, her dog and her coffee pot and the Brothers, of course.