My name is Reyna Miracle.
Even though a part of my name is Miracle, there's nothing miraculous about me.
My body portrays the tales of my life.
Every feeling, every heartbreak, every emotion.
Marked. Inked. Stained.
A walking canvas of my messed up truth.
But there's one confession I can't put in a tattoo.
A confession that will kill me to tell, but my best friend died before I had the chance.
Now I'm left with him.
The only one who can hold me in the night and squeeze that spot on my neck that feels like my lifeline between sanity and chaos.
But we don't work together.
We're absolute poison for each other.
We're a stifling, suffocating, sickness of darkness.
But I feel safe…because I've made an art of pushing people away.
Now he's pushing back…
And making me believe…
Making me wonder…
Maybe, just maybe…
I could be the one.
✦A London Lovers Series Spin Off✦
✦Reads Great As a Standalone✦

Life is a series of reoccurring ripples in time.
The moment I saw her…something shifted.
The moment my lips touched hers…life got messy.
The moment my heart got involved…everything changed.
Vi Harris tests every bit of my strength.
She is my test.
My challenge.
At a time when I should be focusing entirely on myself, this radiant woman with a bright, cheeky smile and a cracked sense of humor waltzes in and spins everything on its axis.
She has the potential to make me weak at a time when I'm determined to show everyone just how bloody strong I am.
Yet somehow, she sees me differently.
She see's right through my darkness.
My pain.
My despair.
She doesn't see me as broken.
She sees me as the man I'm fighting so hard to be.
The man that I'm still struggling to see myself.
But resisting her is proving to be even more difficult than my past…
✦A London Lovers Spin Off✦
✦Reads Great as a Standalone✦
BFF K's Reviews of Not The One & That One Moment

Not the One is a complicated story of love and loss, making the wrong decisions, and making things right. Reyna is incredibly complex as are her relationships with everyone in her life. There's her BFF Hayden, her BFF Marissa, her mother and Liam. What a tangled web of angst and heartbreak. But, Reyna is a fighter and she fights her way out of the darkness that threatens to overtake them all. And the light at the end of the tunnel looks a lot like love! The story is wonderful and the audio narration is solid. I definitely recommend adding this to your TBL! (To Be Listened)
That One Moment is the beautiful story of two souls who come together to be a part of something larger than either one alone. Hayden believes he is damaged and broken. But, Vi doesn't see him that way. She recognizes the trauma he's experienced but sees beyond those attributes. Vi has had her own challenges and finds that her relationship with Hayden heals some of her wounds as well. The story contains a fair amount of angst, but also reveals a heartwarming romance for two people who deserve happiness. The audiobook is presented in duet style narration and is an absolutely joy to listen to! You don't want to miss the story or the listening experience!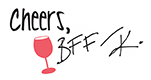 About the Author
Amy Daws lives in South Dakota with her husband, and miracle daughter, Lorelei. The long-awaited birth of Lorelei is what inspired Amy's first book, Chasing Hope, and her passion for writing. Amy is a lover of all things British and her award-nominated contemporary romance series, The London Lovers Series, is centered around Americans in London. It's emotional and self-deprecating with lots of humor sprinkled in.
On most nights, you can find Amy and her family dancing to Strawberry Shortcake's theme song or stuffing themselves inside children's-sized playhouses because there is nothing they wouldn't do for their little miracle.