Newly revised and expanded, Jo Watson's Wattpad sensation Burning Moon is now available in print for the first time!
There's a very fine line between blushing bride and mascara-streaked sobbing mess. #beenthere
Lily Swanson has been planning her perfect life since she was twelve years old: Meet Mr. Right, have the big white wedding, buy a house in the 'burbs and raise 2.5 picture-perfect kids. However, when her fiancé bails, leaving Lily alone at the altar to face 500 gossipy guests, her dream turns into a nightmare. But then Lily makes an impulsive decision—she ditches the dress, grabs her passport, and heads off to Thailand to spend her honeymoon alone.
Or so she thinks…
Because Lilly quickly learns that everything in Thailand is very hot-the weather, the merchandise, and especially Damien—the sexy, spontaneous man she meets before her feet even hit the sand. Now with no plan, and nothing holding her back, Lily lets Damien lead her on a wild, unpredictable ride to the world's most exclusive party, Burning Moon. But after a week of letting go, indulging her every impulse and desire, Lily must go back to the girl she used to be. Or can Damien convince her that their party doesn't have to end?
The Destination Love Series
Burning Moon, #1
Almost A Bride, #2
Amazon      Barnes & Noble     Books-A-Million     iBooks
BFF K's Review of Burning Moon

On her wedding day, Lilly is left at the Church with 500 guests and a note from her fiancé that he "just can't". She decides to take her honeymoon trip to Thailand by herself. (The process of getting there is a hoot!) Lilly meets Damien early on in the trip and fate continually brings them together. The book is an entertaining, enjoyable, slow burn with beautiful settings and a big pay off!
Burning Moon is full of very strong character development. You get a very clear understanding of who Lilly is and why she behaves and thinks certain ways. You understand why she is cautious and conservative. But it is easy for the reader to see that her true personality may not be reflected in those behaviors. There is a fun, lighthearted, and lively side to Lilly that she doesn't even fully understand. Damien brings out a side of Lilly that embraces spontaneity and passion. He is her opposite but her complement at the same time. Thailand is a brief but intense interaction that is a life altering for both.
Burning Moon is really about more than just a trip and a chance encounter. It is a tale of self-discovery, understanding, and self-acceptance. There are parts of the book that are poignant and heart wrenching but also parts that are hysterically funny. I enjoyed the audio version of this book and found myself frequently laughing out loud and grinning like a fool!
If you are looking for a book with a unique premise, a fun setting, great dialogue, and lovely characters I highly recommend you try Burning Moon in any format including audio. It's definitely one for the TBR list! Now I'm looking forward to the next book in the series to learn about one of Lilly's best friends, Annie. Another character and another adventure!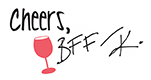 An advance copy of this book was received from the publisher, but the audio copy was purchased by the reviewer. Receipt of this copy did not impact the content or independence of this review.

Excerpt
There are moments in a person's life that change everything. Shake things up. Steer you in a different direction and push you onto another course, toward different people, places and things. These moments don't come around often, but when they do, they rip through the very fabric of your world.
I knew that this was one of those moments. I knew this, because I'd had one of them before when I was twelve.
Ever since that age, I'd known exactly what I wanted from life. I had planned it down to a T, to the second, to the minutest detail imaginable. The reason for this, I guess, was that I'd been shown a very good example of how not to live—thanks to my dramatic mother. She was a theatre actress of some fame and status, which was something she liked to remind everyone of…constantly. After she divorced my dad when I was five, I endured what can only be described as hell. We moved around frequently, from one play to the next, one rehearsal to the next, one man to the next. The musician, the actor, the director, her yoga teacher, her voice coach and even some magician who turned out to be a criminal. When they locked him up, he vowed to escape, as "no handcuff could hold him." To my knowledge he's still there.
My mother had terrible taste in men. She was drawn to bad men like a hippie was drawn to tie-dyed T-shirts and world peace. She also had some rather terrible hobbies: drunken, scantily clad parties laced with cocaine were a regular occurrence. On many occasions, while on my way to school, I'd have to navigate my way through a sea of unconscious bodies lying limp and littered across our living floor. My dad finally won the custody battle when I was twelve, and that's when everything changed for the better.
I moved into an ordered world of perfect symmetry and seamlessly structured routine. A beautiful, neat home with a stepmom who drove me to school and cheered me on at hockey practice and two older stepbrothers who adored me. We took holidays twice a year to the same place, our beach cottage on the beautiful Natal Coast of South Africa, and ate the same meals on the same days of the week. My new life was predictable and I loved it. My "new" family took me under their wing as if I were a damaged little bird, which at the time I was.
I loved my new life so much that I vowed mine would be exactly the same. Everything would have its place and everything would fall in line with my plan.
Michael had been part of that plan:
Law school. Work at my dad's firm. Married by twenty-five (at the latest). First child by twenty-six. Two boys and two girls. Live in a double-story house in a leafy suburb not too far away from my family. Vacations at the cottage. Roast chicken on Sundays.
But in less than twenty-four hours, my entire plan had gone up in a puff of stinking smoke. I wasn't just "not getting married," I was losing everything that I'd meticulously planned for since the age of twelve. And then another thought hit me. A memory that made my body ache.
"Won't it be romantic if we conceived our baby on our honeymoon?" Michael had said one night.
I rubbed my throat. The lump that was forming made it hard to swallow.
I started to cry again. I grabbed the remote and randomly pressed buttons until I got to the nature channel…
Swirling, turquoise waters. White sands made luminescent by a low-hanging tropical sun. Massive palms, swaying seductively in the cool sea breeze and gentle waves lapping on the shore. It all looked so peaceful. So beautiful and, most importantly, so remote. 
So, so far away from the farce that had just become my life.
And then a thought hit me. It was so decisive, and it slammed into me with such force that I almost fell off the couch in shock. It was also, by far, the craziest thought I'd ever had in all my twenty-four years on this planet. A part of me couldn't believe it was even mine. 
I was going to go on my honeymoon! Alone.
About the Author
Jo Watson is an award-winning writer of romantic comedies. Burning Moon won a Watty Award in 2014. Jo is an Adidas addict and a Depeche Mode devotee.