Title: The Summer Games: Settling the Score
Author: R.S. Grey
Genre: Sports Romance/Romantic Comedy
Release Date: May 2, 2016
As an Olympic rookie, Andie Foster has spent far more time in her cleats than between the sheets. For 21 years, her Friday nights have consisted of blocking shots rather than taking them. But now that she's landed in Rio, she's ready to see for herself if the rumors about the Olympic Village are true:
The athletes are all sex-crazed maniacs…The committee passes out condoms like candy…The games continue long after the medals have been handed out…
As Andie walks the line between rumor and reality, she's forced into the path of Frederick Archibald, a decorated Olympic swimmer and owner of a sexy British accent—too bad he's unavailable in a way that "it's complicated" doesn't even begin to explain.
In other words: off limits.
It doesn't matter that he has abs that could bring peace to the Middle East and a smile that makes even the Queen blush; Andie fully intends on keeping her focus on the soccer field. But the Village is small. Suffocating. Everywhere Andie goes, Freddie happens to be there—shirtless, wet from the pool, and determined to show her a whole new meaning of the phrase "international affairs".
BFF K's Review of Summer Games: Settling the Score

It feels like Summer has definitely come early and it's hot, hot, hot! This book is absolutely everything that I hoped it would be: funny, sweet, steamy, full of memorable characters and pure romance. This is R.S. Grey at her very best!
Andie has devoted her life to being a world class athlete. She is at the top of her game with an Olympic medal within her grasp. Freddie has dominated the world's best swimmers and is untouchable heading into Rio. Andie is anxious to explore all of the debauchery the Olympic Village has to offer and Freddie is hoping for a short-term escape from his messy personal life. When Andie and Freddie meet, it's instant chemistry and a spark bright enough to fuel the Olympic torch!
Of course, we know that it won't be so simple for the hero and heroine to find their happily ever after. They have to overcome several missteps, dodge the media, deal with an absolutely insane villainess and decide if their connection exists beyond the magic of Rio. (And, I'd be remiss to not mention the delightful inclusion of Kinsley, Liam and Becca from Scoring Wilder. It was fantastic to see them back in action.) The Summer Games is a standalone book. It has character overlap from Scoring Wilder, but you do not need to read one before the other.
The Summer Games: Settling the Score is delightful! It's absolutely one of my favorite reads so far this year and I can't wait for everyone to meet and fall in love with Andie and Freddie. The Olympic Village, world class athletes-aka hot bodies, an electric location and stellar characters. The Summer Games delivers a Gold Medal for all romance lovers!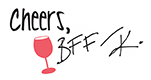 An Advance Copy was received in exchange for an honest review.
I am a lover of books, chocolate, reality TV, black labs, and cold weather. Seriously, if I had it my way, I would be curled up on the couch with all of those things… everyday.
I live in Texas where I spend my free time writing and reading. My favorite authors include Mindy Kaling & Jonathan Safran Foer. I'm a comedy geek and love all things "funny". Women like Tina Fey, Amy Poehler, and Mindy Kaling are definitely the biggest inspirations for my writing, though I think my work tends to skew a bit smuttier than theirs.