Everyone calls me Lucky, but when it comes to love, I'm anything but.
The Day I Stopped Falling for Jerks, the first in the fun and flirty Jerk Duet from New York Times bestselling author Max Monroe is LIVE!
I have a long history of dating the wrong men.
You know the ones I'm talking about.
The beautiful, charming guys who are quite literally too good to be true.
The ones who are impulsive in love and prefer short flings over long-term relationships.
I'm talking about the jerks.
The guys who taste so good, but are so very bad.
After going through the most ridiculous breakup in the history of breakups, I thought I'd learned my lesson. I officially put myself into jerk rehab and committed to changing my ways.
But, let's be real here, love is never that easy.
Especially when an arrogant, charming, he-devil of a sexy alpha man gets involved.
Aussie accent.
Tanned skin.
Muscular, surfer bod.
Gorgeous brown eyes.
And the kind of sexy smile that brings women to their knees.
Oh, did I mention that he's also my best friend's brother?
Yeah. This story, my story, it's a real doozy you guys.
The day I stopped falling for jerks, I met Oliver Arsen—the biggest jerk of all.
BFF K's Review for The Day I Stopped Falling for Jerks

I have listened to a TON of Max Monroe books this year and I love this writing duo's great characters and clever stories. They're usually super swoony and lol-funny. I was excited about the premise of this duet. And for the most part, I really liked the story and the characters.
Lucky is plucky. (Sorry, I didn't mean to rhyme.) She's hard-working and determined. But, unlucky in love. She takes a work trip that really begins to look a little like an early mid-life crisis/exploration of self-discovery. I think I really like Ollie as a character, but the one-sided delivery of the story only from Lucky's point of view makes it hard to know for sure.
Here's my issue and the things I didn't like. The book is set up to be delivered like a podcast. And, honestly, I don't know why. I was so distracted by the fact that the way a great author builds scenes is by adding details, but those details are very seldom things that you would actually say out loud. So, it just seemed awkward to think of this as a podcast. And, don't even get me started on the sex scene. They tried to address it head on, but I was bothered by an explicit description of intimate sex by one of the participants in a pod cast. It just didn't seem to fit with the story or Lucky's character.
Lucky writes a series of Dear Ex-Boyfriend letters that really move the plot along and help with her character development. I love them and I feel like they would have been plot device enough without the podcast. Combine those two issues with the exotic travel and there was just a little too much going on.
Even with the things that bothered me about the story, I'm still invested in the characters. I want to know what happens next and I will definitely be buying book #2 in this duet. I'm hoping for a little more humor and a little less angst from Ollie's perspective when it releases tomorrow. And, I will be one-clicking it now so it arrives soon!
I'm anxious to know how the story ends and I think that's the highest praise I can give to a two-part story! Bring on the hunky Aussie bloke!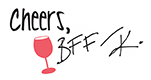 An advance copy of this book was received. Receipt of this copy did not impact the content or independence of this review.
Download your copy today or read FREE in Kindle Unlimited!
Add to GoodReads
Preorder The Day the Jerk Started Falling today!
Add to GoodReads
About the Author
A secret duo of romance authors team up under the New York Times and USA Today Bestselling pseudonym Max Monroe to bring you sexy, laugh-out-loud reads.
Max Monroe is the New York Times and USA Today Bestselling author of more than ten contemporary romance titles. Favorite writing partners and long time friends, Max and Monroe strive to live and write all the fun, sexy swoon so often missing from their Facebook newsfeed. Sarcastic by nature, their two writing souls feel like they've found their other half. This is their most favorite adventure thus far.
Connect with Max Monroe
Website: https://www.authormaxmonroe.com/
BookBub: https://www.bookbub.com/authors/max-monroe
Amazon: https://amzn.to/2ReoxkK
Facebook: https://www.facebook.com/authormaxmonroe/
Instagram: https://www.instagram.com/authormaxmonroe/
Stay up to date with Max Monroe by joining their mailing list today: https://www.authormaxmonroe.com/newsletter