The Consequence of Seduction by Rachel Van Dyken releases tomorrow! Pre-Order TODAY!
From New York Times, USA Today, and Wall Street Journal bestselling author Rachel Van Dyken.
Reid Emory has never had reason to question his luck with the ladies. As the owner of a lethal set of aqua-blue eyes and a devastating grin, this Hollywood heartthrob always brings his A game…but lately his luck seems to have run out. The actor is in need of some help, and there's only one person he can trust to take his love life—and his career—to an explosive new level.
Jordan Litwright's newest client is trying her patience. As a publicist, she's more than content to stay in the background and let others shine. But when a publicity stunt backfires, she suddenly finds herself thrust into the spotlight—as Reid's new love interest. And while other men usually overlook her, Reid is focusing in with laserlike intensity. There's no denying they have serious chemistry.
But once Reid breaks into the big time, can they turn their made-for-the-media romance into a forever love?
BFF K's Review

With The Consequence of Seduction, Rachel Van Dyken has delivered another wonderfully silly, laugh out loud rom-com. This entire series is full of one misadventure after another and characters that are delightfully peculiar and completely unorthodox. I've recently read both The Consequence of Loving Colton and The Consequence of Revenge. Each book in this series is a stand-alone, but you're going to want to get to know the whole gang. Reviews for the other books will be coming very soon! These books are not gut-wrenching, angst-filled, cry-fests. They are silly, slap stick, over-the-top funny books with crazy characters.
Reid is an up and coming actor getting ready to star in his first major motion picture. Jordan is a talented PR specialist who is used to blending in and never standing out. Enter Max, Reid's crazy brother who is 1/3 – instigator, 1/3 – troublemaker, 1/3 – fairy Godfather.  Unbelievable hijinks ensue as Reid overcomes his fear of Grandmothers and Jordan steps into the spotlight alongside Reid.
Mixed in with all of the off-the-wall happenings is a sweet love story. Reid and Jordan are a delightful couple and your heart will be happy as they find their way together. If you're in the mood for complete frivolity with a dash of swoony romance, one-click this kooky little book today!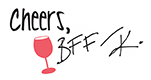 A advance copy was received in exchange for an honest review.

Excerpt
Jordan's body responded to my every single touch and caress.
"Now I know why you've never had to ask a girl on a date." She hooked her legs around me and wrapped her arms around my neck, her tongue intertwining with mine, sucking, so. Damn. Hard that I couldn't help but keep moaning. The things that woman could do with her mouth.
I deepened the kiss, my hands reaching for the clasp of her bra. I flicked it off. Jordan immediately froze. Her hands quickly covered her breasts.
"What are you doing?" I tried prying her hands free.
"Too fast." She nodded, her cheeks staining with color. "You know for our, uh, date night."
"Move your hands."
"No."
"Jordan."
"Reid." She laughed nervously.
"Fine." I nodded. "I didn't want to have to do this."
Jordan frowned.
I raised my hand.
She frowned harder.
I flipped her onto her stomach and slapped her ass. Hard.
"What are you doing?" she yelled.
"Why, sweetheart . . ." I kissed her ear. "I'm taming."
"The hell you are!"
"You like it." Another swat. "And I'm barely spanking you, but a man's gotta do what a man's gotta do. Cover them up again and I won't be responsible for my actions."
"But—"
I flipped her back around. "But what?" I honestly wanted to know why a girl that gorgeous would cover up.
"It's just that—" Jordan chewed her lower lip. "I'm the lights-off girl."
"Lights off?"
"Yeah." She shrugged a shoulder as more color stained her cheeks. "You know, the girl you don't really notice right away until you've had one too many, then you take her home and have your way with her—in the dark."
Horrified, I could only stare in shock. "Please tell me that hasn't actually happened."
"Reid." She shoved me away and started to get to her feet. "Look, I'm not stupid, okay? And I'm not even that insecure anymore. I know how guys think, all right?"
"Oh, yeah?" I stood, pulled her flush against my very hard body. "What am I thinking about right now?"
"ESPN?"
"Damn."
Her shoulders deflated. "See?"
I burst out laughing. "Honey, we have a pretty big problem if ESPN gets me this excited, don't you think?"
"Hey, sometimes baseball just does it for people." She gave me a sexy-as-hell smile. "It's not your fault you like balls."
"I can't believe you just challenged my manhood when it's saluting you like that. Damn, woman, I'm basically giving you the equivalent of a high five and a home run all in one and you're making jokes?"
 About the Author
Rachel Van Dyken is the New York Times, Wall Street Journal, and USA Today Bestselling author of regency and contemporary romances. When she's not writing you can find her drinking coffee at Starbucks and plotting her next book while watching The Bachelor.
She keeps her home in Idaho with her Husband, adorable son, and two snoring boxers! She loves to hear from readers!
Want to be kept up to date on new releases? Text MAFIA to 66866!
You can connect with her on Facebook www.facebook.com/rachelvandyken or join her fan group Rachel's New Rockin Readers. Her website is www.rachelvandykenauthor.com .