A faceless name. That's all she was when I agreed to play a part in deceiving her. But then the unplanned happened.
We met. And all I wanted from her was a dirty weekend . . . until that wasn't enough and I longed for so much more.
Lawrence Thorn suddenly means the world to me. And that's a problem. She's my business partner's sister. Forbidden fruit. Pursuing her can mean trouble for me at Lovibond Brewery. But I don't care.
I yearn for her skin against mine.
I crave her smell on my body.
I want to make her laugh and then hear her moan my name.
And she does for a brief moment in time.
But Lawrence wants more than I'm able to give. And it's a damn shame because there's no one on earth I want more than her.
An epic love.
A miserable ending.
BFF K's Review

Have you ever read the synopsis for a book and known immediately that you're absolutely going to LOVE it? That was my feeling when I first read the premise of the Lovibond Series by Georgia Cates. I mean really….romance novels surrounding the lives and loves of a craft beer brewery. SIGN. ME. UP. I was just reading back through my highlighted sections….there are so many and I have all the feels!
Lucas Broussard, Tap, is the finance guy. He's the man behind the business decisions in Lovibond Brewery. He's a rational guy. No attachments. No complications. He's got a great job/friends/life and sees no need to go messing that up with a romantic relationship.
Lawrence Thorn is the sister of Stout, Lucas's business partner, and Tap has never really given her a thought. But he suddenly finds himself texting her in Stout's place and once Lucas sets his eyes on Lawrence, all bets are off! The gravitation and chemistry are instantaneous, but more than skin deep. Lucas wants to her desperately, but she's off-limits….or is she?
Lucas and Lawrence have terrific, rich, well developed back-stories and sizzling attraction. They are fantastic individual characters who are even better when they're together! There is a little drama and angst as the duo find their way together. But, the unease doesn't necessarily come from the places you anticipate.
Oh, and did I mention that Lucas is a hot, hot, hottie, bearded Cajun boy with an accent and attitude? There is plenty of steam and some sweet/sexy scenes. AND, prepare to be thirsty. Beer is basically another character in the book. I'd never really thought about a beer tasting being seductive, but I do now! I want to drink up every last drop of this intoxicating story. (See what I did there? LOL!)
I am in love with this story, the characters, and the setting. I can't wait for Stout and Porter and more great stories in the Lovibond series! You absolutely have to put this on your TBR list TODAY!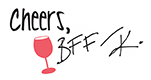 An Advance Copy was received in exchange for an honest review.
Purchase TODAY!
Special New Release Price – just $0.99 or Free if you subscribe to Kindle Unlimited!
Giveaway
About the Author
Georgia resides in rural Mississippi with her wonderful husband, Jeff, and their two beautiful daughters. She spent fourteen years as a labor and delivery nurse before she decided to pursue her dream of becoming an author and hasn't looked back yet.
When she's not writing, she's thinking about writing. When she's being domestic, she's listening to her iPod and visualizing scenes for her current work in progress. Every story coming from her always has a song to inspire it.
Representation: All questions regarding subsidiary rights for any of my books, inquiries regarding foreign translation and film rights should be directed to Jane Dystel of Dystel & Goderich.
FACEBOOK: https://www.facebook.com/pages/Georgia-Cates/213130102082500?ref=br_tf
NEWSLETTER: http://goo.gl/ILvz8L
TWITTER: https://twitter.com/GeorgiaCates
WEBSITE: http://www.georgiacates.com/
GOODREADS: https://www.goodreads.com/author/show/5228869.Georgia_Cates
AMAZON AUTHOR PAGE: http://www.amazon.com/Georgia-Cates/e/B005RQM69U/ref=sr_tc_2_0?qid=1412959384&sr=8-2-ent