When a psychic tells Natalie Nixon her life is about to be upended by a mysterious stranger, she laughs it off. After all, she has everything she's ever wanted—a successful bakery, the perfect boyfriend, and the keys to her dream house.Who could possibly make her want to throw all that away?Then Miles Haas comes back to town.But he's no stranger—they've known each other since high school. Plus, he's only around for the summer, he's still a shameless playboy, and he makes a living writing articles for a men's magazine with titles like 'Should You Bang the Boss's Daughter? A Flowchart' and 'Butt Stuff for Beginners: A Field Guide.'He's not the man of her dreams, and she's not about to abandon everything she's worked so hard for just for a little fun. Except he makes her laugh like no one else, smells like heaven, and wears panty-melting glasses.
AMAZON US / UK
BFF K's Review

Friends, I suggest you clear your schedules. Miles Haas is here and you will want to give him all the attention he deserves as soon as you possibly can! I promise, you won't regret it!
Miles and Natalie were childhood friends. They share countless memories including one "almost" night. They've remained friends, but never explored any other possibilities for their relationship. Natalie is hard-working, committed and incredibly stubborn. She's focused on her business, her home and her life plan. When her long-term relationship hits a wall, she's too focused on the expected outcome to consider other options. When it all falls apart, Miles happens to be in town to shine some light on her other possibilities.
Miles has the world by the tail. He's independent, self-assured and maybe a little self-centered. But, at his core is a really wonderful man. He is scared of commitment and fears letting someone in when he might let them down. But, Natalie is his one consistent force; theirs is the most important relationship in his life. And at the foundation of it all is genuine affection, mutual respect, intense attraction and sweet devotion.
The two embark on a whirlwind affair that contains some unexpected revelations and more emotions than either were anticipating. Miles has some strong alpha tendencies that play out in some super steamy scenes!
There are cameo appearances from several of Melanie Harlow's other stories and it is fun to see multiple series intertwine even a little bit. But, this is definitely a stand-alone. You don't have to read any of the others to really enjoy this book. All in all, Some Sort of Crazy is a great contemporary romance that contains all of the right ingredients and finishes with a delightful happily ever after!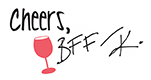 An ARC was received in exchange for an honest review.
Also Available
Join Melanie Harlow and friends as they celebrate the release of Some Sort of Crazy Thursday, November 19th from 5-9 pm (EST)
Giveaway
 About the Author
Melanie Harlow likes her martinis dry, her heels high, and her history with the naughty bits left in. When she's not reading good books, she gets her kicks from TV series like Game of Thrones, Boardwalk Empire, Masters of Sex, Deadwood, Mad Men, and Downtown Abbey (although she wishes it were more HBO and less PBS). Melanie is the author of the FRENCHED contemporary romance series (FRENCHED, YANKED, FORKED, FLOORED) and the sexy historical series SPEAK EASY (SPEAK EASY, SPEAK LOW), set in the 1920s.She lifts her glass to romance readers and writers from her home near Detroit, MI, where she lives with her husband and two daughters.