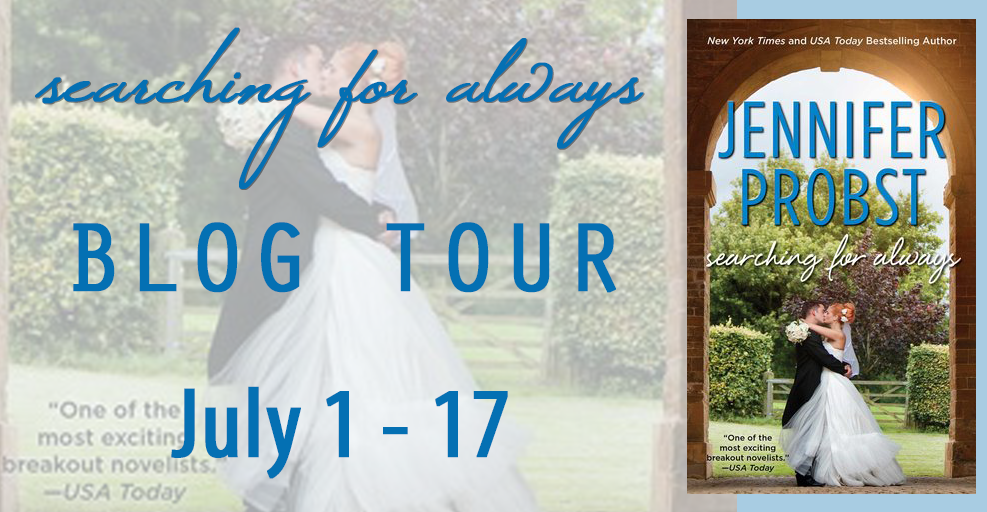 New York Times and USA TODAY bestselling author Jennifer Probst sparks a blissful mind-body connection as her "sexy, satisfying" (Kirkus Reviews) new series continues!
She's an expert in helping others de-stress, but Arilyn Meadows is running on fumes. Along with her job counseling singles seeking soul mates at the Kinnections agency in Verily, New York, she's a yoga teacher, animal shelter volunteer, anger management therapist, and helping hand to her beloved grandfather. No time to find Mr. Right—but after discovering her yogi boyfriend in a compromising asana, Arilyn would rather dog-sit for her honeymooning friend Kate than risk her heart on another downward dog. And when police officer Stone Petty—radiating masculinity and bad-boy attitude—is sent to her for mandatory lessons in cooling off when the job gets too hot, Arilyn vows to ignore his seductive glances and sexy grin. But there's no halting their sizzling flirtation—a red-hot, high-speed chase that's breaking all the limits.
BFF K's Review

Officer Stone Petty. The name alone is super sexy, but the name has nothing on the MAN! Stone is holy-hotness, uniform-wearing, muscle-flexing, dominating, alpha-male with a soft-side even he didn't know about! When he meets tree-hugging, dog-rescuing, vegetarian Arilyn in an anger management class (she's the teacher) – the sparks FLY! And, it is so much FUN!
I LOVED Stone Petty. He is just the kind of fabulous, alpha male character that I love to read. Arilyn is a terrific heroine and I really liked the fact that she wasn't all drama and self-pity. Her character is enjoyable mostly because she's real and authentic. Arilyn is a good communicator. That skill enhances their relationship and is gratifying to read. There's a definite 'steam-factor' and some of the scenes are hot, hot, HOT! But, it's just the right amount of hot and sweet.
AND, wait until you meet Pinky! Stone's relationship with this rescued chihuahua is precious. Stone is a stellar Book Boyfriend for lots of reasons, but his love and care for Pinky seals the deal!
I loved Searching for Beautiful, but Searching for Always is even better! I will absolutely be going back to read the first two books in this series. Searching for Always has solidified Jennifer Probsts' spot on my must-read author list!
I enjoyed Searching for Always in both Kindle and Audiobook formats. This was fantastic because it allowed me to fly through the story twice as fast. [I'm talking – read until 2a, listen in the shower, listen in car, headphones to walk from car to the office, listen in car, home to read!] The audio version has great narration and fantastic pacing. If you're an audiobook fan, you really need to check this one out!
No matter how you tackle this book, it needs to be on your To Be Read List – immediately! <3





Be sure to check out my review for book #3 in the Series – Searching for Beautiful. All of the books in this series can be read as stand-alones.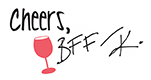 An ARC of this book was received via NetGalley in exchange for a fair review. The audio book was purchased by the reviewer.
PURCHASE SEARCHING FOR ALWAYS
a Rafflecopter giveaway
About the Author
Jennifer Probst wrote her first book at twelve years old. She bound it in a folder, read it to her classmates, and hasn't stopped writing since. She took a short hiatus to get married, get pregnant, buy a house, get pregnant again, pursue a master's in English Literature, and rescue two shelter dogs. Now she is writing again.
She makes her home in Upstate New York with the whole crew. Her sons keep her active, stressed, joyous, and sad her house will never be truly clean.
She is the New York Times, USA Today, and Wall Street Journal bestselling author of sexy and erotic contemporary romance. She was thrilled her book, The Marriage Bargain, was ranked #6 on Amazon's Best Books for 2012. She loves hearing from readers. Visit her website for updates on new releases and her street team at www.jenniferprobst.com.
LINKS: