Passion dominates the diamond in the second novel in this fun and flirty baseball romance series by the author of High Heat. Paul Dudley, president of the Plainview Thrashers, is spinning out of control. Preserving his family's baseball legacy in these tough times takes everything he's got, and constant clashes with his father have left him struggling for authority over the team and even his own future. So when sports reporter Willow Bourne, a one-night-stand from a year ago, walks back into his life, he knows he can't give into his feelings for her—no matter how strong they are. Willow never expected to see Paul again, and she's got her reasons for keeping her distance. Except the more time she spends around Paul, the harder it is to hide her secrets—or stop herself from falling head over heels. As the sparks between them fly, Paul discovers what Willow has been concealing from him, leaving him with a difficult choice—keep the team his top priority or make his own legacy by following his heart…
Amazon     Barnes & Noble     Kobo     iTunes
BFF K's Review

Willow Bourne and Paul Dudley have a history. A super-steamy, one night stand changes both of their lives forever. But, only one of them fully realizes that change until they meet by chance a year later. Both Paul and Willow are struggling with significant career issues and major life issues. I thought that their professional issues were believable and added depth and interest to the story. Those details also impacted their personal lives and decisions they made.
I liked Willow and Paul and was definitely invested to see what happened in their story. However, I have a limited amount of patience for problems that are created because characters refuse to communicate openly and honestly. There were times in this story that I wanted to pull my hair out. I wanted to grab both of these characters, shake them and yell, "Just tell him/her the truth! Talk about your issues. End this discomfort!" I wouldn't consider it angst, but it's definitely tension filled.
The times that Paul and Willow were together, sharing, getting to know one another and collaborating were really really good. I had butterflies and Paul said some of the sweetest things. (He's a really good man.) I wish there had been a few more of those times and less communication-induced confusion.
I liked the backdrop of the baseball setting. The scenes and scenarios were interesting and entertaining. I enjoyed the main characters and the supporting characters as well. If you're looking for a sports-themed, quick read, with interesting characters and some good tension, I can recommend Screwball.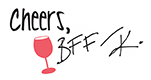 An ARC was received in exchange for an honest review.
Giveaway
About the Author:
Linda Morris is a writer of contemporary romance, including High Heat, the first book in the Hard Hitters series; Melting the Millionaire's Heart; The Mason Dixon Line; and Nice Work If You Can Get It. She writes stories with heart and heat, along with a joke or two thrown in. Her years of Cubs fandom prove she has a soft spot for a lost cause.
Website: www.lindamorrisbooks.com Facebook: www.facebook.com/lindamorrisbooks
Twitter: @LDMorrisWriter Pinterest: www.pinterest.com/ldkmorris/