A Second Shot Novella
Sara Jane Stone
Releasing on February 2, 2016
Before they were Serving Trouble, they were Running Wild
She's always been off limits…


Noah Tager has always played by the rules and proudly wears the label "Local Hero." But before he leaves to become one of The Few, The Proud, The Marines, he wants to turn his fantasies into reality with the one woman who has always been off limits.
He's always been a challenge…


When it comes to her less-than-stellar reputation, Josie Fairmore is ready and willing to cross over into nothing-left-to-lose territory, if it leads to an all-night ride with the man of her X-rated dreams.
With her big brother leaving in the morning to "Be All He Can Be" in the Army, Dominic will never find out about her fling with his best friend Noah.
But one wild ride together doesn't change the fact that Noah's leaving in the morning—and he's taking Josie's heart with him.
BFF K's Mini Review

This FREE (that's right, friends, FREE) novella did exactly what it was intended to do. It has made me hungry for MORE!!! Running Wild sets up Serving Trouble, the first book in the new Second Shot Series by Sara Jane Stone.
Noah is the town hero who enlists in the Marines to help his father and Grandmother. Josie is struggling with a tarnished reputation that may or may not be deserved. She's also the little sister of Noah's best friend. Josie and Noah beyond attracted to one another and so off-limits to each other.
The last night before Noah leaves for the Marines brings them together for a wild ride. And it really is a steamy scene that shouldn't be missed! Things happen, words are said and this is one of the best set-ups for a new series that I can imagine. The March 8 release of Serving Trouble has been added to the Upcoming Releases page and I'll be anxiously waiting for the day! One-click this today so that you'll be ready and waiting too!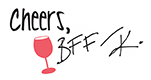 An Advance Copy was received in exchange for an honest review.
About the Author
After several years on the other side of the publishing industry, Sara Jane Stone bid goodbye to her sales career to pursue her dream-writing romance novels. Sara Jane currently resides in Brooklyn, New York with her very supportive real-life hero, two lively young children and a lazy Burmese cat. Join Sara Jane's newsletter to receive new release information, news about contests, giveaways, and more! Visit www.sarajanestone.com and look for her newsletter entry form.
Need more of Noah & Josie?
Pre-Order SERVING TROUBLE today!