What if all the legends you've learned were wrong?
Brutally attacked by one god and unfairly cursed by another she faithfully served, Medusa has spent the last two thousand years living out her punishment on an enchanted isle in the Aegean Sea. A far cry from the monster legends depict, she's spent her time educating herself, gardening, and desperately trying to frighten away adventure seekers who occasionally end up, much to her dismay, as statues when they manage to catch her off guard. As time marches on without her, Medusa wishes for nothing more than to be given a second chance at a life stolen away at far too young an age.
But then comes a day when Hermes, one of the few friends she still has and the only deity she trusts, petitions the rest of the gods and goddesses to reverse the curse. Thus begins a journey toward healing and redemption, of reclaiming a life after tragedy, and of just how powerful friendship and love can be—because sometimes, you have to sink in the deep end of the sea before you can rise back up again.
BFF K's Review

It's no secret that I LOVE Heather Lyons! She's one of my favorites. When I realized that I had never posted my review for Deep End of the Sea on the BFF Book Blog, I had to fix that immediately! Here you go:
I love the musical Wicked. (Stick with me, I have a point.) I'm particularly drawn to it because of the way it makes me think of the Wizard of Oz. I've known that story and watched the movie since I was a little girl, but honestly wasn't a fan until Wicked. This re-invention of the Wizard of Oz story has forever changed the way I look at the original.
The Deep End of the Sea is EXACTLY like that but replace Medusa for Elphaba! I will never be able to think about Medusa in the same way or consider mythology without wondering what the backstory is for each of the characters I've long-thought `I knew'! The love story between Medusa and Hermes in TDEotS will make you re-think everything you've ever learned or thought about these characters. How wonderful! Isn't that what books should do, change the way we look at the world?
I was drawn to Medusa. I could relate to her in so many ways. "A good cry, as I've learned over the years, is a cathartic experience. I don't do it often, as it can be a fruitless endeavor – it changes nothing, but sometimes, there's this sweet spot I can find where I simply feel better afterward, even if just for an hour." or "…no matter how many times I ask myself, `Why me?' I am never given an answer." See what I mean? What girl hasn't felt that way?
And Hermes? SWOON! The patience and selfless commitment to his love is remarkable. Hermes is Medusa's best friend and they have the kind of relationship that makes both of them better. "His goodness is a beacon I can't resist navigating toward, especially when I commit such atrocities myself." Characters like these are why I read romance novels!
In the end, TDEotS, with a rich cast of clever and wonderful characters, is a fairytale. And, it's one that fills you with all the hope and great emotions inspired by fairytales. "Because, like in so many fairytales, a single kiss can make all the difference. The kiss the prince and princess shared was nothing like either had ever experienced. It changed them."
This book will change your thoughts too, don't miss it!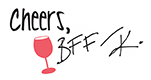 About Heather Lyons:
Heather Lyons has always had a thing for words—She's been writing stories since she was a kid. In addition to writing, she's also been an archaeologist and a teacher. Heather is a rabid music fan, as evidenced by her (mostly) music-centric blog, and she's married to an even larger music snob. They're happily raising three kids who are mini music fiends who love to read and be read to.