Jake and Casey are BACK!
CAKE: The Newlyweds by J. Bengtsson is NOW AVAILABLE in ebook, paperback & audio!
Amazon ebook
Amazon paperback
AUDIO BOOK
You thought their story was over… but a love like theirs has no end.
Fate doesn't own Jake McKallister. At least that's what he tells himself. Life is better than ever. He's at the top of his game, performing to sold-out crowds the world over.
He has his health and a solid, fun-loving family to keep him grounded.
And he got the girl – the beautiful, quirky girl he's just made his wife.
Yes, life is good. If only fate would stop screaming in his ear.
Lucky is the word to best describe Casey McKallister. Life is not just great… it's amazing.
She has an awesome, devoted support system, a nerd's dream job at a prestigious accounting firm, and, best of all, she's married to the hottest rock star to ever roam the earth.
Yes, life is perfect… until it comes crashing down around her.
They say love concurs all. That's what Jake and Casey are counting on.
BFF K's Review of Cake: The Newlyweds

Cake: A Love Story and the first three books in the series were among my most favorite books of 2017. So, I was thrilled to see a new book coming in the series and it did NOT disappoint! Cake: The Newlyweds was sweet and LOL-funny while being a bit tearful and heart-wrenching at the same time!
Jake and Casey experience many of the issues and emotions of any newlywed couple. But, add to it Jake's traumatic past, his challenging career and some unexpected tragedy and you have a tale that does more than just check in with your favorite characters, it moves their lives and stories forward.
My only criticism is that I would have liked Jake's trauma story to be a little more developed. This story found Jake continuing to work through personal issues related to his childhood. I wish there had been a few more scenes with him working through those issue, it was all tied up a little too neatly for me. I think it could have been even more substantial.
Cake: The Newlyweds is another great love story for Jake and Casey. But, it's also a wonderful check-in with Kyle and Kenzie, Emma and Finn and some of the other members of the family. I really liked the scenes with Quinn and Grace and I'm excited to see where their stories go. AND, there were a couple of scenes that made me laugh until I cried.
This book has it all – highs and lows, terrific characters and unique storylines. You need to read the first three books in the Cake Series for maximum enjoyment. Then you'll be sure to find Cake: The Newlyweds is just the icing….on the Cake! 😂
PS – the Audio Version is Andi Arndt and Joe Arden and sure to be AMAZING!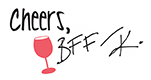 An advance copy of this book was received from the author. Receipt of this copy did not impact the content or independence of this review.
READ BFF K's Reviews of the other books in the Cake Series!
A Series Review for Cake: A Love Story
Start reading CAKE: A Love Story NOW!
Over 1700 Reviews on Amazon!
Amazon
FREE with #KindleUnlimited
-A reclusive rock star going through the motions-
Jake McKallister might have been a rock star, but he was no ordinary one. Surviving an unspeakable crime as a young teen had shaped him into a guarded workaholic, and he now lived his life trying to forget. If it hadn't been for music and the redemption he found through it, he might not have survived. Career success came easily for him. Personal connections did not.
-A vivacious college student embracing life-
When outspoken and fun-loving Casey Caldwell was paired with the famously reserved musician for a friend's wedding, she was prepared for the worst. What could they possibly have in common? She was a bubbly talker; he was a media-shy loner. His life was filled with music; she couldn't carry a tune. She'd enjoyed a happy childhood; his was a well-publicized nightmare.
-Their worlds are about to collide-
Despite their obvious differences, Jake and Casey found each other, and her light balanced out his darkness. Would their love be strong enough to survive the weight of his tragic past?
About the Author
J. Bengtsson lives in Southern California with her husband and three children. Her favorite things to do are laugh, go for walks, and hang out with family.
Connect with J.!
Facebook: https://www.facebook.com/jbengtssonauthor/
Twitter: www.twitter.com/CakeALoveStory
Newsletter: http://eepurl.com/chhhbX
Bookbub: http://bit.ly/2rxHjuK
Join her Reader Group: https://www.facebook.com/groups/thebananabinder/