Title: Whiskey & Honey
Series: Country Road #1
Author: Andrea Johnston
Release Date: July 21, 2016
Guys have rules. Rule #1: You don't date your sister's best friend.
Bentley Sullivan hasn't found the one. He's always been the good guy – the gentleman. With one quick, and possibly irrational, decision everything changes. After a case of mistaken identity and a drunken kiss, Ben is convinced that the one is finally right in front of him. Only, she's untouchable.
Girls have rules. Rule #1: You don't date your best friend's brother.
Piper Lawrence has not been successful in love. Almost as quickly as she swears off men, he comes into her life. Her childhood crush and the man who has set the standards for every man she's ever dated, he is also the one man she can't have.
A single kiss changes it all.
I have had the pleasure to read Whiskey & Honey already and it is FANTASTIC! Believe me, you'll want to read it! So, be sure to pre-order and SAVE a little $.$$! ❤️ K.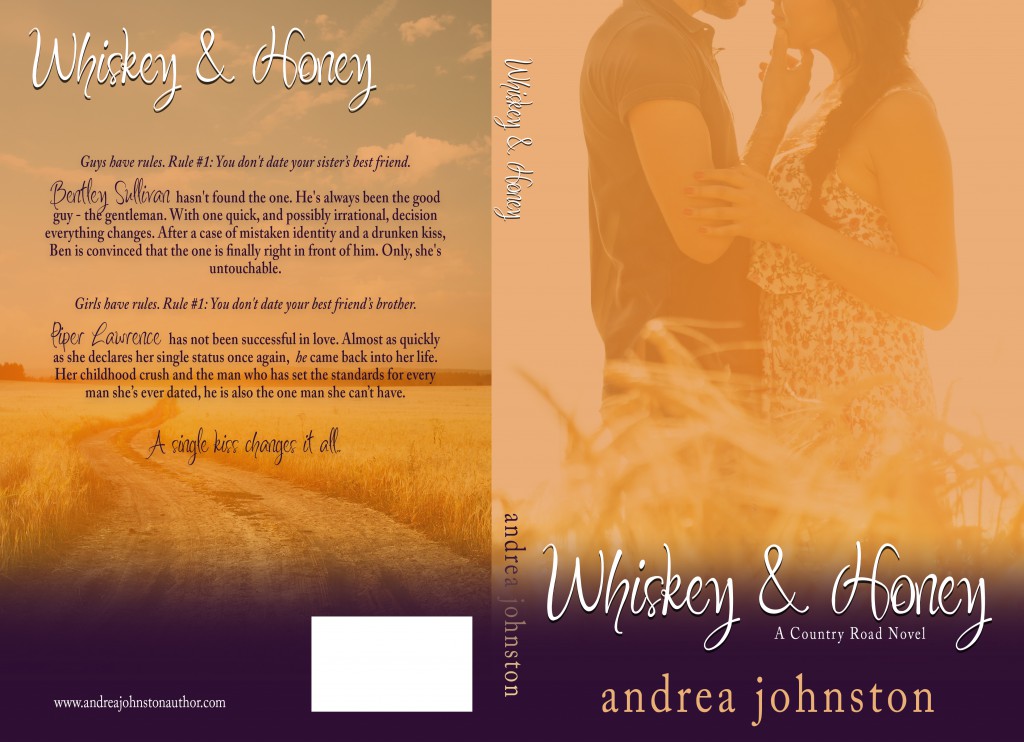 About the Author

Andrea Johnston spent her childhood with her nose in a book and a pen to paper. An avid people watcher, her mind is full of stories that yearn to be told.  A fan of angsty romance with a happy ending, super sexy erotica and a good mystery, Andrea can always be found with her Kindle nearby fully charged.
Andrea lives in Idaho with her family and two dogs.  When she isn't spending time with her partner in crime aka her husband, she can be found binge watching all things Bravo and enjoying a cocktail. Nothing makes her happier than the laughter of her children, a good book, her feet in the water, and cocktail in hand all at the same time.