Title: Spark
Author: S.L. Scott
Genre: Standalone Contemporary Romance
~FREE in Kindle Unlimited~
One break is all The Crow Brothers need and we're about to get it.
Johnny Outlaw, rock legend and lead singer of The Resistance, is here to watch us play. But he's not the only familiar face in the crowd-killer little body, heart-shaped face, and drop-dead gorgeous.
Hannah Nichols sitting at the bar makes it hard to concentrate, sparks already reigniting. The beauty was never a groupie and tonight she's not here to catch our show. She came to drop a bomb. "You have a son."
She underestimated me. I'll prove to my son, and her, that I can be the dad he needs.
What is it about musicians? Why are they so damn sexy?
My heart was Jet Crow's the moment he opened his sexy mouth and sang that first song. One stolen night with that man would never be enough, but I'm not here to fall into his bed. Again. I'm here to fight for custody of a son he's never known.
There's just one problem. Those sparks between us have become flames. If we're not careful we're both going to get burned.
Review – Spark by S.L. Scott

Swoon. This book is going to make you swoon. You're going to fall in love with Jet right alongside Hannah. And you might even develop a little girl-crush on Hannah while you're at it! Spark is just soooo good!
Jet Crow is on the cusp of BIG things. With his brothers, Rivers and Tulsa, they make a living doing what they love in the Crow Brothers Band. Their band has just captured the attention of Johnny Outlaw and the Resistance and they're all on the cusp of making it big. (If you have read the Resistance, you'll love this intersection with Spark! If you haven't read it, you'll want to after you meet the fellas in Spark!)
In the midst of all of this, Jet becomes a father. He finds out he is the father of a 6-year-old boy and it rocks his world in the very best way. He doesn't step up begrudgingly, he embraces his new roll and his priorities instantly change putting Alfie first.
Through it all, he is working out his growing feelings for Hannah. She's an incredible woman whose life intersects with his in unexpected ways. And, he is just the swooniest, most amazing….I have so many passages highlighted and they give me all the butterflies and feels when I read them!
Spark has everything you want in a Rockstar Romance, but so much more with the surprise kiddo and family dramas. I so highly recommend this book. When you finish, you can wait (not so patiently) with me for the next books in this exciting series! Spark is a must read!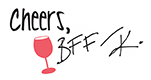 An advance copy of this book was received. Receipt of this copy did not impact the content or independence of this review.
About The Author
Living in the capital of Texas with her family, Scott loves traveling and avocados, beaches, and cooking with her kids. She's obsessed with epic romances and loves a good plot twist. Her favorite color is blue, but she likens it more toward the sky than the emotion. Her home is filled with the welcoming symbol of the pineapple and finds surfing a challenge though she likes to think she's a pro.
AUTHOR LINKS
Website: http://www.slscottauthor.com/
The Scott Scoop: http://bit.ly/2TheScoop
Facebook: https://www.facebook.com/slscottpage
Twitter: https://twitter.com/slscottauthor
Instagram: https://www.instagram.com/s.l.scott/
Pinterest: http://pinterest.com/slscott1
Bookbub: http://bit.ly/SLBookbub
Amazon: http://bit.ly/SLScottAm
Book + Main Bites: https://bookandmainbites.com/slscott
Goodreads: http://www.goodreads.com/Slscottauthor
Huffington Post Contributor Page: http://www.huffingtonpost.com/sl-scott/
S.L. Scott FB Reader Group: http://www.facebook.com/groups/slscottbooks
S.L. Scott GR Reader Group: http://bit.ly/SLScottGRGroup