Rush and Gia's story continues in the gripping conclusion to Rebel Heir…
How to screw up a great summer in the Hamptons:
Sleep with your boss. Check.
Blow all your money on a rental you can't afford. Check.
How to walk away from a man you fall in love with at the end of a summer:
…I'll let you know when I figure it out.
Rebel Heir is the second book in the Rush Series Duet. Book One, Rebel Heir, is available for sale now.
REBEL HEART AVAILABLE NOW
BFF K's Review of Rebel Heart

I have been very excited for the conclusion of this duet. I really liked Rebel Heir and I was anxious to know the conclusion of Rush and Gia's story. All in all I was very pleased with the finale.
Rush and Gia are really in an impossible situation. The conclusion of book one reveals a twist that blows their already fragile love story apart. Rebel Heart picks up immediately where Rebel Heir left off. Rush is a special kind of Hero. He is rough on the outside but it doesn't match his sweet and a tender heart on the inside. Gia is independent and strong, but her world is on a shaky foundation. This story is filled with angst and a few tears but it is truly an epic romance and solid story.
There were some inconsistencies in the final chapters that bothered me a little bit. It felt like the story could have use one more round of beta reading or editing. But even with those issues I enjoyed the characters and the story and I am glad that I was able to spend some time reading this duet. If you're looking for a summer read that has a few clouds mix in with the sunshine then this is a duet you'll definitely want to throw in your beach bag!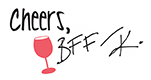 An advance copy of this book was received. Receipt of this copy did not impact the content or independence of this review.

How to kick off a great summer in the Hamptons:
Snag a gorgeous rental on the beach. Check.
Get a job at a trendy summer haunt. Check.
How to screw up a great summer in the Hamptons:
Fall for the one guy with a dark leather jacket, scruff on his face, and intense eyes that doesn't fit in with the rest of the tony looking crowd. A guy you can't have when you'll be leaving at the end of the season.
Check. Check. Check.
I should add—especially when the guy is your sexy, tattooed God of a boss.
Especially when he not only owns your place of employment but inherited half of the town.
Especially when he's mean to you.
Or so I thought.
Until one night when he demanded I get in his car so he could drive me home because he didn't want me walking in the dark.
That was sort of how it all started with Rush.
And then little by little, some of the walls of this hardass man started to come down.
I never expected that the two of us, seemingly opposites from the outside, would grow so close.
I wasn't supposed to fall for the rebel heir, especially when he made it clear he didn't want to cross the line with me.
As the temperature turned cooler, the nights became hotter. My summer became a lot more interesting—and complicated.
All good things must come to an end, right?
Except our ending was one I didn't see coming.
Amazon| iBooks | B&N | Kobo | Google Play | Amazon Paperback
About the Authors
Penelope Ward is a New York Times, USA Today and #1 Wall Street Journal bestselling author.
She grew up in Boston with five older brothers and spent most of her twenties as a television news anchor. Penelope resides in Rhode Island with her husband, son and beautiful daughter with autism.
With over a million books sold, she is a seventeen-time New York Times bestseller and the author of over fifteen novels, including RoomHate which hit #2 on the New York Times bestseller list and #1 on the Wall Street Journal bestseller list. Other New York Times bestsellers include Stepbrother Dearest, Neighbor Dearest, Drunk Dial, Cocky Bastard, Stuck-Up Suit, Playboy Pilot and Mister Moneybags (the latter four co-written with Vi Keeland).
Connect with Penelope Ward
Facebook Fan Group | Facebook | Website |Twitter | Instagram
Vi Keeland is a #1 New York Times, #1 Wall Street Journal, and USA Today Bestselling author. With millions of books sold, her titles have appeared in over ninety Bestseller lists and are currently translated in twenty languages. She resides in New York with her husband and their three children where she is living out her own happily ever after with the boy she met at age six.
Website | Facebook Fan Group | Facebook | Twitter | Instagram