From USA Today bestselling author Meghan March comes a sexy new duet with a hero you won't want to miss.
I've had my fair share of bad boys, but nothing prepared me for what it was like to be with a real good man.
Logan Brantley changed everything.
Somewhere along the way, what started as a fling became the best part of my life.
He makes me want all the things I've never had, like forever and happily ever after, but nothing worth having comes easily.
Everyone is betting on us to fail, but I'm ready to fight for this real good love.
Real Good Love is the conclusion of the Real Duet and should be read following Real Good Man.
BFF K's Review of Real Good Love

Real Good Love is…..REALLY GOOD! I am absolutely loving everything about this Duet. I LOVE the characters, the story, the writing, the plot-twists, the steamy scenes, and the overall romance of the book(s).
Logan and Banner are sensational – great individual characters and an even better couple. Their dialogue and banter are crisp, witty and funny. I would love an entire book full of nothing but their text messages. Logan is pretty much the PERFECT book boyfriend – all alpha, protective, passionate, hard-working, sweet and charming.  Banner is sharp and sarcastic, bold and vulnerable, smart, successful and sweet. They're opposites who are made for each other.
Real Good Love is the flawless conclusion to a superb story! I'm jealous of anyone who gets to read this duet for the first time because it's so much fun!  I did a combo read/listen of Real Good Love with the Kindle Version and the Audiobook. Both are stellar, but the audio is my most favorite narrating team of Sebastian York and Elena Wolfe and it is a treat for the ears!
While both Real Good Man and Real Good Love received 5-Ratings, I'm giving the duet a rare 6-Rating because the two together are just that….GOOD!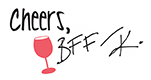 An advance copy of this book was received from the author, the reviewer purchased the audio version. Receipt of the advance copy did not impact the content or independence of this review.

BFF K's Overall Rating for The Real Duet
Real Good Man and Real Good Love are REALLY good, this duet is romance perfection!

Excerpt
I'm a woman on a mission when I step off my last flight at six o'clock at night, annoyed it took me an entire freaking day to get here since I made my plans at the last minute. As soon as I leave the rental car desk, I'm headed for my first destination. Logan's shop.
He's never going to know what hit him. My skirt is short, my heels are tall, and my hair, skin, and nails are perfect from the pampering I managed to sneak in this week.
I pull into the parking lot an hour and a half later, mostly because I was so busy singing along to every kick-ass female anthem on my playlist that I missed the turn and went fifteen miles in the wrong direction.
But no one needs to know that little detail.
The lights are still on, and Logan's truck is parked in its normal spot alongside the building. No other cars remain in the lot.
I pull out my phone and switch it out of airplane mode. I told myself I kept it there all day because I was worried about the safety of my flights and obviously because of the FAA regulations, but that's total bull.
I didn't trust myself not to answer what must be at least a few messages from Logan. I wanted this to be a surprise. Like when Logan thought I might be pregnant, this is a discussion that needs to happen in person.
A few text messages pop up from him immediately, and they're progressively more . . . let's call it assertive.
My Sexy Man: Bruce, call me.
My Sexy Man: Seriously, babe. Call me.
My Sexy Man: CALL ME.
My Sexy Man: This radio silence shit will not fly. Call me, Bruce.
My Sexy Man: Banner Regent, don't even try to dodge me. I know where you are, and I will come to you and show you how a real man handles this situation.
A smile spreads over my face. I've come to terms with a few things in the last twenty-four hours, and one of them is that I don't care if I'm the first one to say those words I've been holding back. I love Logan Brantley, and I'm not going to let another day go by without telling him. To his face.
After I park, I slide out of the car, careful not to pull a Britney and flash anyone my vag because I'm going commando under this skirt, and strut my ass up to the entrance.
I push on the door that opens into the waiting room, but it doesn't budge. Locked. Well, dammit, that's not part of my plan. I bang on it, but no one comes. The beat of whatever rock song he's listening to is thumping through the walls.
I pull my phone out of my wristlet and text him back.
Banner: Open the damn door.
A response pops up in seconds.
My Sexy Man: What door?
Banner: I'm waiting.
Check out Book #1 in the Duet, Real Good Man
From USA Today bestselling author Meghan March comes a sexy new duet. We've all had the bad boys, now it's time for a Real Good Man.
Fall for a woman over text messages? No way in hell.
Reality can never be as good at the fantasy, right?
Wrong. It's better.
Banner Regent is smart, funny, and she's so far out of my league, she might as well be royalty.
I'm a mechanic from Kentucky. She's a New York City party girl.
We were never supposed to meet, but one text started something neither of us saw coming.
How do you seduce the woman who already has everything?
Show her what it's like to be with a real good man.
Real Good Man is book one of the Real Duet. Logan and Banner's story will conclude in Real Good Love, releasing January 17, 2017.
iBooks | Amazon US | Amazon UK | Amazon AU | Amazon CA | Kobo | Google Play | Audible | Paperback
About the Author
Meghan March has been known to wear camo face paint and tromp around in woods wearing mud-covered boots, all while sporting a perfect manicure. She's also impulsive, easily entertained, and absolutely unapologetic about the fact that she loves to read and write smut. Her past lives include slinging auto parts, selling lingerie, making custom jewelry, and practicing corporate law. Writing books about dirty talking alpha males and the strong, sassy women who bring them to their knees is by far the most fabulous job she's ever had. She loves hearing from her readers at meghanmarchbooks@gmail.com.
FACEBOOK | WEBSITE | INSTAGRAM | AMAZON AUTHOR PAGE | TWITTER | PINTEREST