Title: Palm South University: Season Two Episode Six
Author: Kandi Steiner
Release Date: April 12, 2016
Drama. Lies. Sex.
Welcome to Palm South University.
The weather isn't the only thing heating up in South Florida. At a school where fraternities and sororities don't exactly play by the rules, relationships are bound to be tested. Parties and sex are definitely key ingredients in the Palm South recipe, but what happens when family issues, secret lives, and unrequited love get tossed in the mix?
Follow Cassie, Bear, Jess, Skyler, Erin, Ashlei, and Adam as they tackle college at a small, private beach town university. Written in television drama form, each episode of this serial will pull you deeper and deeper into the world of PSU.
Where the sun is hot and the clothes are scarce, anything can happen.
The final installment of PSU Season 2 is LIVE!
You can now binge read the entire season all the way through the explosive finale. 
Tweet as you read using #PalmSouth and join the Facebook Discussion Group 
here
.
BFF K's Review of Palm South University Season 2 – Episode 6

I'm tired….Palm South University, Season 2 has worn me out! I feel as though I've experienced the entire range of potential human emotions reading through these episodes. I also know that Kandi Steiner has outdone herself. Her writing in this series/season is fresh and spot-on. Steiner captures the unique attributes and quirks of each character while building the University setting with scenes and experiences that are quintessential to college life.
Season 2 – Episode 6 is an absolute roller-coaster for my beloved co-eds. Adam and Cassie are dancing an intricate Tango, but someone is bound to get their toes stepped on. Ashlei is lucky to have some really incredible girlfriends. She will need those friends as she tries to figure out what her life looks like moving forward. Jess redeems herself from Episode 5, I'm not angry with her anymore. Speaking of Jess, she and Jarrett have some resolution….for now. Skyler is really the even keel that keeps everything together and moving forward.
The scenes in this episode that surprised me the most are from Bear and Erin. I don't want to give anything away…..Let's just say there are some life-altering experiences for both of them. Bear proves himself to be a true man of character, honor and loyalty. (Take that Shawna!) Bear and Erin will never be the same after Episode 6. 😰
Season 2 – Episode 6 elicited every possible emotion from me. I feel wrung out and hung to dry. I'm so anxious for Season 3, but I'm pretty sure I need some time to come to terms with the insanity and emotion packed Season 2. Kandi Steiner has written a must-read series for me. I'm wholly invested in the lives and loves of the Palm South University crew. I feel like I want to hibernate until Season 3! I have no more words, just one-click today.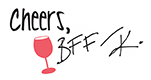 Excerpt
As our smiles settle, I grip the glass a little tighter. "I didn't come here to celebrate."
"I figured," she responds, eyes on her own hands. "Listen, I get it. It was Spring Break, we were both drinking. It's all good."
I cock a brow, setting my glass down on the kitchen island. It's Sunday night and the house is mostly quiet, save for the faint sound of giggling coming from the rooms upstairs.
"It wasn't a mistake, Cassie. It wasn't an accident or a drunken decision. Ever since I kissed you at the concert last semester, I've wanted to do it again."
She wants me to apologize for the kiss. She thinks I regret it. I don't.
"How can you say that?" she asks, green eyes wide. "You were with Skyler."
"I know, I know." I pinch the bridge of my nose, not really knowing how to explain what I need to. "It's not that I didn't care for her — that I don't still care for her. But I also care about you. And that night on the beach, it was like the biggest moment of clarity for me."
Cassie drops her glass to the counter and brings her fingernails to her teeth, nibbling, eyes on the tile floor.
"You can't do this, Adam. I mean, what are you even asking me?" Her voice is shaky when she finally speaks.
"I don't know." I sigh, knowing none of this is coming out right. But what do I really expect? I was dating her Big Sister just a few short weeks ago and now, what? I'm going to ask her to be with me? "I guess I'm just saying that I get what you said at the Fratalina Wine Mixer now." I shrug, lifting my eyes to hers. "You confuse me, too."
About the Author
Kandi Steiner is a Creative Writing and Advertising/Public Relations graduate from the University of Central Florida living in Tampa with her husband. Kandi works full time as a social media specialist, but also works part time as a Zumba fitness instructor and blackjack dealer.
Kandi started writing back in the 4th grade after reading the first Harry Potter installment. In 6th grade, she wrote and edited her own newspaper and distributed to her classmates. Eventually, the principal caught on and the newspaper was quickly halted, though Kandi tried fighting for her "freedom of press." She took particular interest in writing romance after college, as she has always been a die hard hopeless romantic (like most girls brought up on Disney movies).When Kandi isn't working or writing, you can find her reading books of all kinds, talking with her extremely vocal cat, and spending time with her friends and family. She enjoys beach days, movie marathons, live music, craft beer and sweet wine – not necessarily in that order.