From the USA TODAY bestselling author of On the Corner of Love and Hate comes a romantic comedy about a woman who grudgingly returns home to small-town Pennsylvania, only to find herself falling in love—not only with the town, but with two of its citizens.
Charlotte Bishop is out of options in New York City. Fired, broke, and blacklisted by her former boss, she's forced to return to her hometown of Hope Lake, PA to lick her wounds. Although she's expecting to find a miserable place with nothing to do, she is pleasantly surprised to discover it is bustling and thriving.
She's only supposed to be in Hope Lake temporarily until she can earn enough money to move back to New York. She's not supposed to reconnect with her childhood friends or her beloved grandmother. She's not supposed to find her dream job running the local florist shop. And she's definitely not supposed to fall for not one but two of Hope Lake's golden boys: one the beloved high school English teacher, the other the charming town doctor.
With a heart torn between two men and two cities, what's a girl to do?
A perfect blend of humor and heart, Meet Me on Love Lane is the second in a new series from USA TODAY bestselling author Nina Bocci that is sure to charm fans of Josie Silver and Sally Thorne.
Buy It Today
BFF K's Review of Meet Me on Love Lane

Meet Me on Love Lane by Nina Bocci is a sweet, endearing novel reminiscent of a Hallmark Movie or a clever Rom Com. While it's not chock full of big surprises or mind-bending plot points, it is full of wonderful characters and feel-good moments!
This is one of the books I describe as balm for a hurting heart! Have a rough week, see something sad in the news, struggling with life and want a feel-good escape? Meet Me on Love Lane (and the Hopeless Romantics Series) is just the right answer.
Meet Me on Love Lane is a charming delight and I can't wait for Bocci to take us along on her next trip to Hope Lake!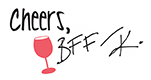 An advance copy of this book was received. The reviewer purchased the audiobook copy. Receipt of the advance copy did not impact the content or independence of this review.
About The Author