Love audiobooks? BFF K does too! Six incredible authors have come together to celebrate audiobooks with an Ode to Audio week – and there's a chance to win every day! There's so many prizes – a chance to win one of the six audiobooks, plus a month membership from audiobooks.com, and a three month audible.com subscription! Find out more about the six audiobooks and enter to win below!
Enter to win the Ode to Audio giveaways here: http://smarturl.it/OdeToAudio
ABOUT LIVE WIRE by Cristin Harber
Titan Group is expanding. New recruits mean Jared Westin has potential new hires to scrutinize. What he didn't expect was his very pregnant wife Sugar to finagle her way onto the surveillance team as the prospects were assessed.
Her involvement in the simple observation goes dangerously wrong. She and best friend Lexi Black stumble into a problem with Russian mobsters. Sugar is forced to draw on her old ATF tricks, but weeks from her due date, she has no choice but to team up with Bishop O'Kane, a potential-new recruit and Parker Black, Lexi's hacker husband, who must go undercover.
This is special ops novella is packed with high-stakes crime and intrigue, a baby story for Boss Man, and two steamy romances for two of Titan's favorite couples.
Listen to an audio sample or pick up your copy of the LIVE WIRE audiobook here!
BFF K's Review of Live Wire

There is a lot of action and emotion packed into a single short story! And, I'll admit, I was at a bit of a disadvantage because I'm not familiar with this series or the characters. It felt a little bit like walking into a party that's in full swing. It was kind of awkward at first, but after I got to know a couple of the characters, it was still a real good time!
And, I enjoyed the characters and story so much that I downloaded the first audio book in this series so that I can start from the beginning. With the plot and sub-plots in this short story, I'm guessing it is a really fun, heartwarming novella for a fan who has read all the books in the series. I still enjoyed the story and the characters even being new to the group!
The premise of the story and the attitude of the characters was campy-fun. It reminded me of the feel of the Sookie Stackhouse, True Blood series; sans vampires of course! The characters are colorful and fun. The banter is quick and smart and the audiobook is a really enjoyable listen.
Yay for a new series on audiobook! I'm looking forward to going back to the start of this series and hanging out with the Titan Group crew from the very beginning. I think you should join me!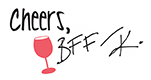 An advance copy of this audiobook was received. Receipt of this copy did not impact the content or independence of this review.
Connect with Cristin Harber: 
Website | Newsletter | Facebook | Team Titan Facebook | Twitter | Goodreads
About HOT PURSUIT by Lynn Raye Harris
He was the last man in the world she wanted to see. But he might be the only one who could save her.
Ten years ago, Matt Girard did something he shouldn't have. When sweet Evangeline Baker offered him her virginity, he took it. Then he left town and he's never looked back.
Until now. His future as a black ops soldier with the Hostile Operations Team is in jeopardy, and he's come home for a few days before going back to face the consequences of a mission gone wrong.
Matt still makes Evie's heart pound, but she wants nothing to do with him. She's had enough of men who lie and promise things they don't deliver. But when her sister goes missing and her ex-boyfriend turns up dead, she's in need of Matt's special military skills.
With time running out, Matt will put everything on the line to protect Evie and find her sister. Even if it means sacrificing all he's worked for with HOT. Sometimes, the reward is worth the price. Especially when it's the one woman he can't forget.
Listen to an audio sample or pick up your copy of the HOT PURSUIT audiobook here!
Connect with Lynn Raye Harris:
Website | Facebook | Instagram | Twitter
About GONE TO DUST by Liliana Hart
The Gravediggers aren't exactly what they seem. They're the most elite of the world's fighting forces – and all they have in common is that they've been betrayed by the countries they've died for. Because they are dead. To their countries, their militaries, and their families.
Sometimes the dead do rise….
Miller Darling is one of the most popular romance novelists of her time. Not bad for a woman who doesn't believe in romance. She's as logical as they come, and she doesn't believe in happily ever afters. What she does believe in is family, so when her brother disappears, she doesn't think twice about packing her bag and her laptop and heading out to find him.
Elias Cole lived and breathed the life of a Navy SEAL. Now he's "dead" and his hero's honor tarnished. The only thing keeping him sane are the men who are like him – The Gravediggers – and the woman who makes his head spin. He's never met anyone like Miller Darling. Her smart mouth and quick wit keep him on his toes, and damned if he doesn't find that appealing.
When Miller receives a package from the brother who abandoned her asking for help, it's clear she's in over her head with the mess he's gotten himself into. She needs a professional, and Elias is just the man for the job. Only her brother is a former SEAL – the man who left his team to die – and Elias is more interested in vengeance than saving his life.
Listen to an audio sample or pick up your copy of the GONE TO DUST audiobook here!
Connect with Liliana Hart:
Website | Facebook | Instagram | Twitter
About ENEMY MINE by Megan Mitcham
Born in the blood of Sierra Leone's Civil War, enslaved, then sold to the US as an orphan, Base Branch operative Sloan Harris is emotionally dead and driven by vengeance. With no soul to give, her body becomes the bargaining chip to infiltrate a warlord's inner circle. The man called the Devil killed her family and helped destroy a region.
As son of the warlord, Baine Kendrick will happily use Sloan's body if it expedites his father's demise. Yet, he is wholly unprepared for the possessive and protective emotions she provokes. Maybe it's the flashes of memory…two forgotten children drawing in the dirt beneath the boabab tree…but he fears there is more at stake than his life.
In the Devil's den with Baine by her side, Sloan braves certain death and discovers a spirit for living.
Listen to an audio sample or pick up your copy of the ENEMY MINE audiobook here!
Connect with Megan Mitcham:
Website | Facebook | Instagram | Twitter
About INKED EXPRESSIONS by Carrie Ann Ryan
The Montgomery Ink Series from NYT Bestselling Author Carrie Ann Ryan continues with the brother who keeps his secret and the one woman he shouldn't want.
Everly Law married the love of her life and on the eve of giving birth to their twins, lost him in a tragic accident. Now she's a single mother working overtime at her bookstore trying to make sure her boys have the life they deserve. Her life is busy enough without her adding dating a Montgomery. As past secrets come to light, she'll need Storm more than ever—even if she doesn't realize it.
Storm Montgomery has spent his life atoning for sins that only few know he's committed. When he lost his best friend, he promised his widow that he'd always be there for her—even when she wanted nothing to do with him. But when a single touch ignites passions they've both buried deep inside, he'll have to remember exactly who is in his arms and that taking chances might be far more dangerous than they bargained for.
Listen to an audio sample or pick up your copy of the INKED EXPRESSIONS audiobook here!
Connect with Carrie Ann Ryan:
Website | Facebook | Instagram | Twitter
About A SEAL'S OATH by Cora Seton
Navy SEAL Boone Rudman and his friends want to create a sustainable community that can be replicated anywhere in the world. But they need land, so when Martin Fulsom, leader of the Fulsom Foundation, offers them Westfield, a ranch in Montana, they agree to Fulsom's condition that they document their progress on a reality television show.
Building the community will be hard enough, but Boone's got another problem. Fulsom expects families to make up the population of the new town. Now Boone's got to find a wife fast, before he loses his funding and his dream. So when he arrives at Westfield to find it already occupied by the startlingly beautiful, strangely attired Riley Eaton, he wonders if fate itself has provided him with an answer.
Riley Eaton is done with traffic jams and 24/7 workweeks. She loves Jane Austen's novels, and she knows she's not the only woman longing for a simpler, more beautiful life. When she discovers her friends are in the same frame of mind, she throws caution to the wind and invites them to Westfield, the ranch her uncle inherited long ago but has never lived in. Equipped with a key and a standing invitation to stay there whenever she likes, she gathers her friends, drives to Chance Creek, and gives up all things 21st century in order to open a Jane Austen-style bed-and-breakfast. She knows her absentee uncle will be thrilled with a new stream of income, and Westfield is perfect for Regency living, with its wide lawns, extensive gardens, and large ballroom. But when sexy, stubborn Boone shows up with plans to build a hyper-modern sustainable community on the ranch, it's clear her Regency paradise is over before it even began.
Now Boone has 30 days to marry Riley or lose the ranch to developers, and Riley has three weeks to prepare for the bed-and-breakfast's first guests or face bankruptcy. Can they overcome their prejudices to help each other? Or will their pride destroy both their futures?
Listen to an audio sample or pick up your copy of the A SEAL'S OATH audiobook here!
Connect with Cora Seton: