Is the cure for a breakup a hookup?
Marissa Duplei has one mission. Pick herself up, dust the ex off, and get dirty with someone else. However, sexy, inked-up, metal-musician Jack Storm is not the average girl's revenge fling.
A tour bus bang.
A one night stand gone awry.
A secret to keep at all costs.
Could it all lead to love?
♪♫ Marissa ♫♪
Looking back, everything about that day was a perfect storm.
My bestfriend's score of two VIP passes the day before the Hang Fest. A giant hurricane with a generous shot of alcohol. A sexy metal musician who was opposite of my cheating fiancé in every way.
The inked up muscled arms holding a tiny puppy protectively to his bare chest told me there was more to him than met the eye.
I had to know more.
I've always been practical. I know I wouldn't have seen him again if I hadn't rolled out of bed and stepped into the shower.
♪♫ Jack ♫♪
That's true. A Perfect Storm.
There was the puppy my sister forced on me as an exercise in commitment.
And for damn sure, the cutoff shorts and tight sleeveless top she was wearing that day. The tan line well past the very short hem and way above the very low neckline of her tank top told me the packaging on this girl was deceptive.
I had to know more.
Much more.
It likely would have ended like every other hookup in that tour bus—if I hadn't followed her into the shower afterward.
♪♫♫♪
That shower was the beginning of us.
The point where we became more than a chance possibility. The part never told in countless interviews.
I'm Marissa, and Jack may jump in. Here's our story…
Author's note
Eye of the Storms is the first POV, Spicy Hot, Original Edition of Marissa and Jack's story as written three years ago.
The 3rd POV Clean version was never acceptable to those who first loved Jack and Marissa as told in her voice and his—those who encouraged the story to be published and spent hours beta reading and making suggestions.
I love you guys, you are my rock stars. So here a year later, is the Anniversary Edition, aka the Original, Hot, First POV edition of Jack and Marissa.
Buy The Book
BFF K's Review

This was an introduction to a new author and a new Rockstar Romance Series. I was really intrigued by the synopsis for this book. I love the "super famous guy falls for an average girl" story. This book is definitely that, but it goes way beyond and to a few places I never expected. I really rooted for both Jack and Marissa. I want them to find their Happily Ever After. I love that Marissa really is an average girl. She's kind and sweet and never takes advantage of Jack, though she could.
However, she was almost "too good." There are things about Jack that she should have known. A simple Google search would have given her information that was actually really important, I was honestly bugged that she chose to stay uninformed about some really critical details that greatly impacted her life. The book did keep me turning the pages. I was anxious to know how it ended. I just wanted a little more.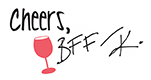 Excerpt
So why this Marissa?
Why was she different?
I had no idea. I only knew I wanted to rock her world like it had never been shaken before. And I wanted to taste her… again…
I loved every sound she made, and I loved feeling her nails biting into my shoulders. She orgasmed with a melodic pitch, which cracked at the end of one long hum. I'd heard it enough in the last couple of hours now to be familiar with it, to fall for it. Her legs gelled, her weight falling to her palms on my shoulders.
Reflexively, I gripped her hips. Straightening, I quickly pulled her close, wanting to feel the pound of her heart and uneven breathing—wanting to experience the physiological effect I'd had on her, now that I'd heard the audible.
My hands slipped from her tits around to her backside, and remembering the quick glimpse of her ass, I spun her away for another look.
I could look at that view forever. Her arms were bent, palms to the faux tile pattern on the wall, and her head rested forward on the tiles. A totally submissive stance. And having this woman at my complete will turned me on like I hadn't been in so long.
About The Author
Lisa Gillis resides in Texas, with her husband who is the inspiration to her fictional men, her son who is the light of her world, and a spoiled chocolate lab, Bailey.
Writing is a recent passion and she strives in her books to blend a perfect mixture of fantasy and reality.
Her love for music, bands, and concerts inspired her Six Silver Strings Series.
When she is not writing those little voices out of her head while listening to music, she's making her own noise on drums or guitar.
Giveaway