Hopeless was Sky's story. Now, in Losing Hope, we finally learn the truth about Dean Holder.
Haunted by the little girl he couldn't save from imminent danger, Holder's life has been overshadowed by feelings of guilt and remorse. He has never stopped searching for her, believing that finding her would bring him the peace he needs to move on. However, Holder could not have anticipated that he would be faced with even greater pain the moment they reconnect.
In Losing Hope, Holder reveals the way in which the events of Sky's youth affected him and his family, leading him to seek his own redemption in the act of saving her. But it is only in loving Sky that he can finally begin to heal himself.
BFF K's Review

As soon as I finished Hopeless, literally as soon as I finished! I 1-clicked Losing Hope. This is Hopeless from Holder's POV. Although you know the story, seeing it through Dean's eyes and understanding his motivations and internal dialogue gives the story a whole new perspective. I adore both of these books and can't imagine one existing without the other. Just when you think you can't love Holder (or Sky) any more…..there's Losing Hope!

(Only a 3 because you know the story from Hopeless, but the emotions are still there!)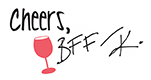 More About the Author:
Colleen Hoover's love for writing began in 1985 when she was five years old. Her first story was titled "Mystery Bob" and was a huge hit with her mother, who was really good at faking interest.
Colleen continued to write short stories for friends and family until December of 2011, when she decided to write a long story she titled, "Slammed." She self-published SLAMMED to Amazon in January, 2012 and it hit the NYT's bestsellers list in May, 2012. She has since signed with Atria Books, a division of Simon & Schuster, and now has six NYT's bestsellers. Colleen prefers to be called a writer, as the term "author" still terrifies her and makes this feel like a job with expectations. She doesn't work well under pressure and hopes writing will always remain fun and exciting.
Colleen's newest novel, UGLY LOVE, released August 5th, 2014. She is currently working on a new novel, CONFESS, which she is writing as fast as she can before she wakes up from this crazy dream.
You can follow Colleen on Instagram and Twitter @colleenhoover. You can also find her on her blog at www.colleenhoover.com where she holds a daily book-a-day giveaway, or on her very active Facebook page at www.facebook.com/authorcolleenhoover where she loves to give away more free stuff when her husband isn't looking.
Colleen also wants the world to know that writing short biographies in third person is incredibly awkward.