Now trending
Hollywood It Girl, Francesca Leon, has just landed the biggest role of her career…one that could clinch an Oscar nomination and open doors. If she's going to move her career to the next level and work with top directors, she has to nail this part — and keep her sexy, but unreliable leading man from screwing everything up.
Team Calder
Bad boy Calder Fox is the son of Hollywood royalty and fresh out of rehab after his best friend's death sent him on a downward spiral of drugs and alcohol. While his fans still love him and the paparazzi stalk him, he's never taken life, or anything about his career, seriously. He may be charming and drop-dead gorgeous, but if he doesn't stay sober, he could ruin Frankie's future and expose her long-hidden family secret to the voracious media.
Behind the scenes
Things heat up during the filming of Collateral Damage and have the potential to become hotter, deeper, and much more real. But can Frankie trust Calder with her secret? Or is he doomed to sabotage his own happiness yet again?
BFF K's Review

Say "Hello" to my newest book boyfriend! You need to meet Calder Fox — Yumm-O! A reformed bad boy searching for his happiness and finding love along the way, the butterflies go crazy nearly every time he opens him mouth. Calder is a better man than he thinks he is. I would be super jealous of his girlfriend, but it is helpful that Frankie is a great character too. She's warm and kind and incredibly sweet. I love the Hollywood setting and this book fed all my stalkerazzi/celeb fangirl tendancies! This is a wonderful romance, quick read, great character, feel good book, with a little bit of steam and a Happily Ever After! You'll love Collateral Damage. Enjoy!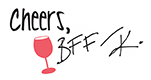 Amazon | Barnes and Noble | iBooks | Kobo
Giveaway
Elisabeth is giving away a $10 Amazon giftcard – you can enter on the Rafflecopter below!
Newsletter
Be sure to sign up for Elisabeth Grace's newsletter – she's releasing a new chapter of BUILT TO LAST every two weeks, which will be available to newsletter subscribers only as she writes it!
Connect with Elisabeth Grace
Website | Facebook | Twitter | Goodreads | Pinterest | Google+ | Instagram
If you're US based and you want to receive a text message when Elisabeth has a new book go LIVE, text ROMANCE to 313131!