The night I met Drew Jagger, he'd just broken into my new Park Avenue office.
I dialed 9-1-1 before proceeding to attack him with my fancy new Krav Maga skills.
He quickly restrained me, then chuckled, finding my attempted assault amusing.
Of course, my intruder had to be arrogant.
Only, turned out, he wasn't an intruder at all.
Drew was the rightful occupant of my new office. He'd been on vacation while his posh space was renovated.
Which was how a scammer got away with leasing me office space that wasn't really available for rent.
I was swindled out of ten grand.
The next day, after hours at the police station, Drew took pity on me and made me an offer I couldn't refuse. In exchange for answering his phones while his secretary was out, he'd let me stay until I found a new place.
I probably should have acted grateful and kept my mouth shut when I overheard the advice he was spewing to his clients. But I couldn't help giving him a piece of my mind.
I never expected my body to react every time we argued. Especially when that was all we seemed to be able to do.
The two of us were complete opposites. Drew was a bitter, angry, gorgeous-as-all-hell, destroyer of relationships. And my job was to help people save their marriages.
The only thing the two of us had in common was the space we were sharing.
And an attraction that was getting harder to deny by the day.
Available NOW
Google Play    Amazon (paperback)     Goodreads
BFF K's Review of Ego Maniac

I LOVE Ego Maniac, you should absolutely go buy it and read it RIGHT NOW! Ego Maniac is fun and flirty and fully romantic. Drew and Emerie are sweet characters with compelling individual storylines and terrific chemistry.
Emerie is conned into renting what she thinks is an available office, but it really belongs to Drew. While he knows he should be throwing her out on the street and not looking back, for one reason or another, he just can't bring himself to do it. Drew has his own life complications, but adding Emerie to the mix only seems to smooth the edges instead of adding to his stress. The two develop both a friendship and a butterfly-inducing romance!
Ego Maniac is a cute premise, great characters and really solid romance story. I think this will be one of the books I'm recommending most often in the coming weeks. It has everything I love in a romance novel. It's sweet and poignant, funny and sentimental. There is an unexpected plot twist that ends up being a significant part of the story. The twist only adds to the depth of the characters and the charm of the story.
If you're still searching for a book to kick off your 2017 reads, definitely add Ego Maniac to your TBR List today!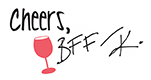 An advance copy of this book was received. Receipt of this copy did not impact the content or independence of this review.
Join Vi's Violets for early news of books, fun chats and giveaways!
https://www.facebook.com/groups/ViKeelandFanGroup/
About the Author
Vi Keeland is a #1 New York Times and Wall Street Journal Bestselling author. With more than a million books sold, her titles have appeared in over fifty Bestseller lists and are currently translated in ten languages. She lives in New York with her husband and their three children where she is living out her own happily ever after with the boy she met at age six.
Website | Facebook | Twitter | Instagram | Goodreads | Pinterest
Other books from Vi Keeland
Life on Stage series (2 standalone books)
Beat
Amazon US    Amazon UK    iBooks    Kobo    B&N
Throb
Amazon US    Amazon UK    Barnes & Noble    iBooks    Kobo
MMA Fighter series (3 standalone books)
Worth the Fight (MMA Fighter Series, Book One)
Amazon    Barnes & Noble    Kobo    Smashwords    iBooks
Worth The Chance (MMA Fighter Series, Book Two)
Amazon US    B&N    iBooks    Kobo    Smashwords
Worth Forgiving (MMA Fighter Series, Book Three)
The Cole Series (2 book serial)
Belong to You (Cole Series, Book One)
Amazon US   Amazon UK   Barnes & Noble   iBooks   Kobo
Made for You (Cole Series, Book Two)
Amazon US   Amazon UK   Barnes & Noble   iBooks   Kobo
Standalone novels
Left Behind (A Young Adult Novel)
First Thing I See
Amazon US   Amazon UK   Barnes & Noble
Bossman
Amazon   iBooks   B&N   Kobo   Google Play
The Baller
Amazon   iBooks   B&N   Kobo   Google Play