No one should have their life planned out at the age of three. Yet that's exactly what happened to Adrienne Carmichael. Paving the way as the "piano prodigy" was all her parents wanted…
Only she didn't.
All she wished for was to be normal, to be a regular teenager and everything that came with it – including the decisions that would shape her life.
Wish granted.
Ten years later, scarred and broken, she knows that being alone isn't everything she imagined. The piano is finally everything, except nobody will ever hear her play again. All that changes when a sexy-as-sin rock god blows into her life. Tall and tattooed with jet-black hair and a dangerous bad-boy smile…he's every girl's fantasy.
To her, he's a distraction, yet Kade Evans is everything she shouldn't want. Instinct tells her to run, but she can't get him out of her mind.
But maybe, just maybe, he can be the one to pull her from the shadows before the darkness swallows her…for good.
Get Your Copy Today
Amazon US      Amazon UK      Amazon CA      Amazon AU
BFF K's Review of Serenading the Shadows

Adrienne has been living, but not truly alive. Since the tragedy that rocked her world, she's barely been functioning. All of that changes when her path crosses with Kade Evans, rock god. She is carefully drawn out of the corners she's been cowering in. And, Kade is….well Kade is one of the best book boyfriends ever: sweet, kind, compassionate, thoughtful, loving, patient, hot as hell! You'll absolutely fall in love with him right along with Adrienne.
Jodie Larson delivers a series of sweet and touching scenes that will draw you in and invest you in these characters and their stories. There is a terrific cast of supporting characters. Adrienne has a BFF, Quinn, that I absolutely adore! She's one of those supporting characters that reminds you of all of the best qualities in your own BFF's. She's supportive and fun, but delivers the honesty and tough love that only a bestie can!
Kade Evans is a rockstar, it's how he makes his living, but I really don't think of this as a rocker romance. Serenading the Shadows is really Adrienne's story. This is the story of her fight for life and love. And, this is one battle that you definitely don't want to miss!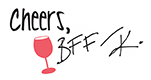 An advance copy of this book was received. Receipt of this copy did not impact the content or independence of this review.
Giveaway
 About the Author
Jodie Larson is a wife and mother to four beautiful girls, making their home in northern Minnesota along the shore of Lake Superior. When she isn't running around to various activities or working her regular job, you can find her sitting in her favorite spot reading her new favorite book or camped out somewhere quiet trying to write her next manuscript. She's addicted to reading (just ask her kids or husband) and loves talking books even more so with her friends. She's also a lover of all things romance and happily ever afters, whether in movies or in books, as shown in her extensive collection of both.
Other books written by Jodie Larson:
Fated to be Yours
Fated to be Mine
Lessons of the Heart