Some men are born responsible, some men have responsibility thrust upon them. Henry Charles Albert Edgar Pembrook, Prince of Wessco, just got the motherlode of all responsibility dumped in his regal lap.
He's not handling it well.
Hoping to force her grandson to rise to the occasion, Queen Lenora goes on a much-needed safari holiday—and when the Queen's away, the Prince will play. After a chance meeting with an American television producer, Henry finally makes a decision all on his own:
Welcome to Matched: Royal Edition.
A reality TV dating game show featuring twenty of the world's most beautiful blue bloods gathered in the same castle. Only one will win the diamond tiara, only one will capture the handsome prince's heart.
While Henry revels in the sexy, raunchy antics of the contestants as they fight, literally, for his affection, it's the quiet, bespectacled girl in the corner—with the voice of an angel and a body that would tempt a saint—who catches his eye.
The more Henry gets to know Sarah Mirabelle Zinnia Von Titebottum, the more enamored he becomes of her simple beauty, her strength, her kind spirit…and her naughty sense of humor.
But Rome wasn't built in a day—and irresponsible royals aren't reformed overnight.
As he endeavors to right his wrongs, old words take on whole new meanings for the dashing Prince. Words like, Duty, Honor and most of all—Love.
BFF K's Review of Royally Matched

Sweet, surprising and spit-out-your-soda-FUNNY! I adored EVERYTHING about Royally Matched.
It's no secret that I'm a sucker for a royal romance. I also loved Royally Screwed, the first book in this series. Royally Matched takes this series and my "royal standards" to a whole new level.
Henry is a rogue. He's mischievous, impulsive and unsettled. His new position as next-in-line to be the King of Wessco hasn't really changed him all that much; unless you count the additional insomnia and stress. In an effort to reclaim a bit of his life before he received the weight of the crown; he signs up to star in a reality dating show. Enter sweet and studious Sarah. She's the epitome of the shy and sexy librarian. And, Henry can't help falling in love with her.
Their romance is tender and charming, born of mutual attraction and heart-felt respect. They are a perfect match each bringing out the best in the other. Henry and Sarah create a motion-picture-perfect love story that will have you up all night and sneaking reads during the day. I enjoyed a combo – Kindle/Audiobook read of the story and it was a fantastic complete experience. If you enjoy audiobooks, this one is terrific! Royally Matched is one royal romance it would be treasonous to miss!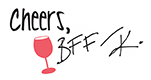 An digital advance copy of this book was received. Receipt of this copy did not impact the content or independence of this review. The reviewer purchased a copy of the audiobook.
About the Author
Emma Chase is the New York Times and USA Today bestselling author of the hot and hilarious Tangled series and The Legal Briefs series. Emma lives in New Jersey with her husband, two children and two naughty (but really cute) dogs. She has a long-standing love/hate relationship with caffeine.
WEBSITE |  FACEBOOK | NEWSLETTER | TWITTER  | GOODREADS