Fans of Scandal, House of Cards, and The Good Wife will love Grace Colton…
Congresswoman Grace Colton is the most famous woman in politics—and the loneliest—until a drawling, sexy stranger offers her one night, no strings and no regrets.
Grace wakes to an empty hotel room and a phone call: the dark horse for the 2016 presidential election, Senator Shep Conover, is considering her as his vice presidential running mate. But first, Grace must be vetted and coached by Shep's political consultant, Jared Rankin, who already knows too many intimate details about her. He's Mr. One-Night Stand.
Grace is torn: Play nice with Jared to join the senator's ticket, or play hardball and back the slick frontrunner? Grace must decide where her loyalties lie and if she can trust Jared with her future—and her heart.
The Phoenix Candidate is an erotic romance set in the world of presidential election politics. Recommended for mature readers due to sharp dialogue, wickedly hot sex, and a few delicious taboos. This full-length novel is first in a series and can be read as a standalone.
BFF K's Review

The minute that I finished the Phoenix Candidate, I did something I don't do very often, I emailed the author! I absolutely had to tell Heidi Joy Tretheway how much I loved her book. It is fantastic, full of smart, richly developed characters and a story line that I LOVED!
I have a strange interest and fascination with politics and have since 1980 when I got to vote in a mock election for US President in Kindergarten! I started volunteering for campaigns when I was in Jr. High. I've worked for 2 US Senators and behind the scenes of a few campaigns in various capacities. So much of The Phoenix Candidate is just spot on – I really really really loved it! (And, if you're not a dorky political wonk since Kindergarten, never fear, Tretheway does a fantastic job of explaining the votes and totals and electoral college ramifications so that it's easy to understand!)
This is an entertaining novel, not a civics lesson. The twists and turns the story takes are really interesting. They're also written with intention, some of the scenes might happen "in real life", some might not. But, it all makes for a absolutely intriguing storyline. I so wish that we could end up with an election that would come down to a final decision, between good candidates, at the party convention! The book is written in many ways to reflect the kind of people, candidates and elections that I wish would really exist! And there are some antagonists that I KNOW exist in the real world!
Oh and I may have forgotten to mention that there are some super-hot, downright steamy scenes between Grace and Jared. Holy Hotness!!!!
I was loving the book, wondering how it would end and if anything would come next. Then, I read the first chapter for the Phoenix Campaign at the end of this book…I'm floored and I can't wait to read more about Grace and Jared!!!
Strongly developed characters, steamy scenes, a fantastic-feisty heroine and just enough suspense to keep you turning the pages….this book is fantastic, I definitely recommend you one-click!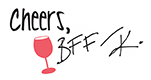 Amazon | iBooks | BN | Kobo | Print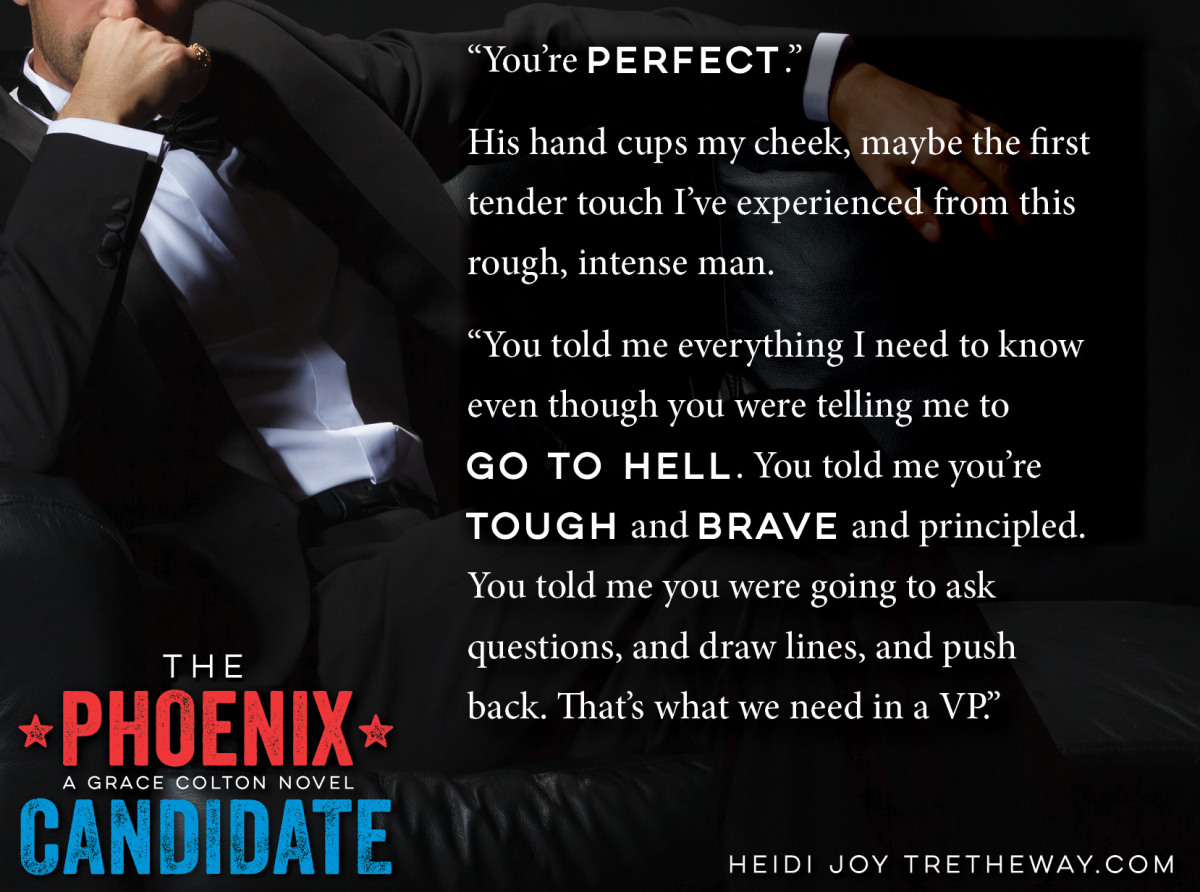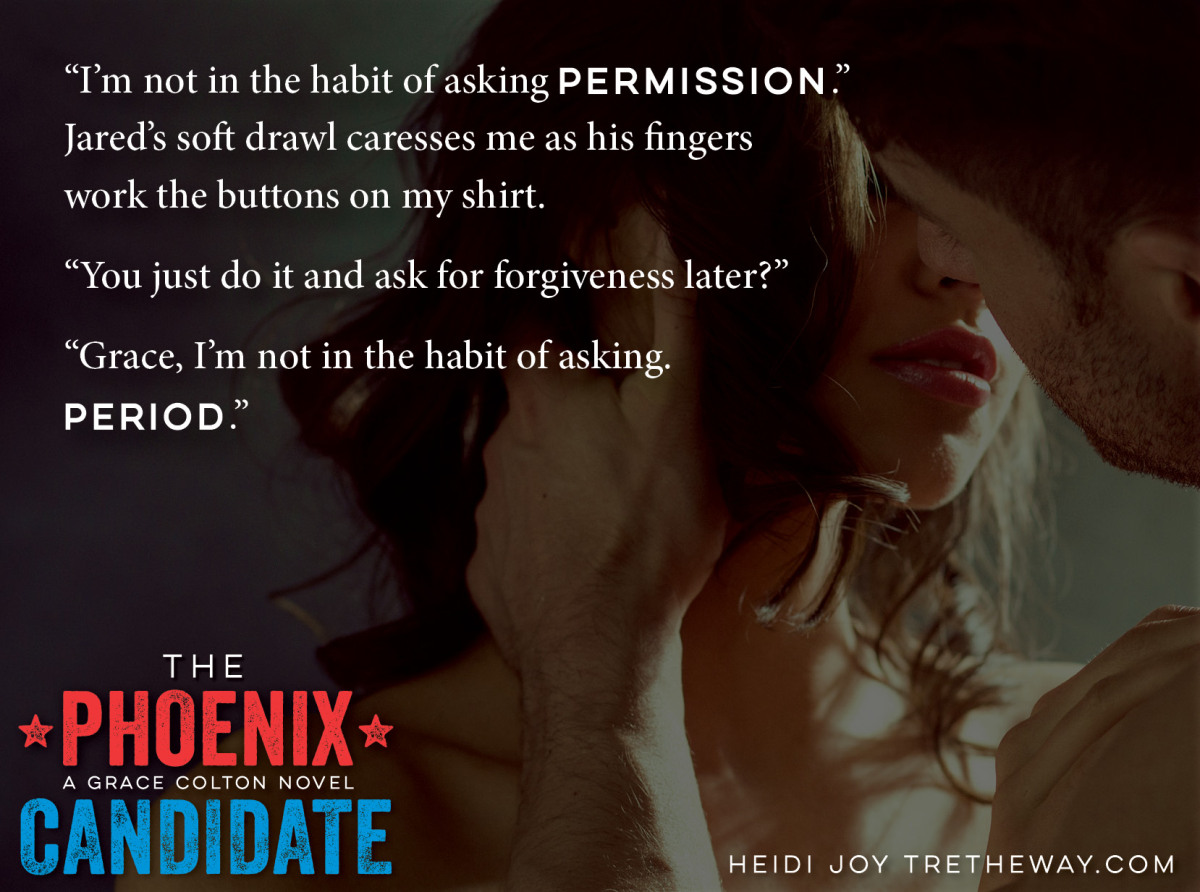 About Heidi Joy Tretheway:
Heidi Joy is a sucker for campfires, craft cocktails, and steamy romance in books and real life. She sings along with musicals (badly), craves French carbs, and buys plane tickets the way some women buy shoes.
Her first career as a journalist took Heidi behind the scenes with politicians, rock stars, chefs, and detectives, all of whom inspire her stories. Heidi Joy is currently working on her eighth book from her home in Portland, Oregon. She adores hearing from readers at author.heidi@gmail.com.
Website | Facebook | Amazon Page | Goodreads | Twitter | BN | Newsletter signup
Enter Heidi's giveaway!!
a Rafflecopter giveaway