Just when you think you're lost, you might end up falling in love.
Sam Farouk is having a bad year. Things went down the drain ever since she found her boyfriend cheating on her at the Golden Globes. An unfortunate turn of events forces her to trade sunny Los Angeles with the rainy, chilly highlands of Scotland. She has the chance to work as one of the makeup artists on a new TV series based on a fantasy saga everyone is bananas about, but she can't help feeling lost and a little bit homesick. Until she starts falling for Hugh MacLeod, the actor set to impersonate the titular role of Abarath, dragon slayer and part-time Casanova.
Hugh MacLeod is ready for his big break. After more than a decade taking every possible acting job just to stay afloat, he can finally show his range in a series to be proud of. Hugh's commitment to his career comes before anything else, and that's part of the reason why he hasn't had a serious relationship in a while. But the more he's around Sam, the more he knows he's in deep, deep trouble. How is he supposed not to fall for the sexy, mysterious brunette who works all over him every single day? Every touch, every look is torture.
Getting lost in each other might be wrong, but it could end up being just what they need.
Title: Lost in Scotland
Author: Hilaria Alexander
Release Date: Feb 1, 2017

BFF K's Review of Lost in Scotland

Lost in Scotland is a fun and flirty story of loosing your way and finding yourself in a place and a person  you never expected!
Sam is running from a bad relationship and some bad decisions. She takes the opportunity to reinvent herself in a new country, working on a new show. She is soon drawn to the uber-handsome and super sweet star of the show. Hugh has been working steadily and flirting with moderate success as an actor and this new show is finally his opportunity to achieve career notoriety.
When Hugh and Sam are forced to work together on a consistent basis they each find so many things to like about one another. Attraction soon gives way to real feelings. But, how can they balance their careers and their growing fondness for each other?
Lost in Scotland is a sweet and straightforward story with enjoyable characters, picturesque settings and a unique premise. You'll enjoy watching Hugh and Sam's love story unfold. It's a wonderful little feel-good book that you should be sure to add to your TBR!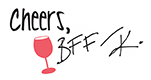 An advance copy of this book was received. Receipt of this copy did not impact the content or independence of this review.

About the Author
Hilaria Alexander
Hello! I'm the author of Prude, This Love and FU Cancer. I was born and raised in Italy but now I live in Oklahoma City with my husband and kids. I love traveling and I'm a self-proclaimed concert addict. If you have questions about me or my books, ask me on Facebook, Twitter and Instagram.