Icing on the Cake
by Ann Marie Walker
Publication Date: January 30, 2018
Genres: Adult, Contemporary, Romance
Purchase: Amazon | Barnes & Noble | Kobo | iBooks
Notting Hill meets The Prince & Me in Icing on the Cake, the second standalone laugh-out-loud romance in Ann Marie Walker's Wild Wedding series
Cassandra Miller doesn't have time for men. She's far too busy trying to open a cupcake shop with her silent partner and best friend, not to mention catering her brother's wedding. And let's face it, it's not like Prince Charming is going to stroll into the bakery and sweep her off her feet.
Henry has been a prince his entire life but for one wild wedding he wants to be nothing more than an "Average Joe", or in this instance, "Average Hank". However, when a case of mistaken identity and a batch of burned cupcakes ends in a night of passion, Cassie and Hank must decide if theirs is a recipe for disaster or the makings of true romance.
BFF K's Review of Icing on the Cake

Fun, sweet and beyond the standard trope of the Royal Romance, I loved Icing on the Cake and think this is Ann Marie Walker's best story to date! The tale is charming and lol-funny and definitely one to add to your TBR!
Cassie and Henry are sweet characters. It's so easy to invest in their happiness; and also to see that their greatest happiness comes when they're together! Henry is anything but an "average Hank" and a name change certainly can't mask his darling smirk and roguish charm. Cassie is drawn to him in a way she's never been attracted to another man; and he feels exactly the same about her. In so many ways they're able to be their true, authentic selves with one another. Even if Hank isn't completely on the up and up.
I know that I'm not the only one counting down the days until Prince Harry and Meghan Markle will tie the Royal Knot. (110 days at the time this review posts live!) There's something about a royal love story. Particularly when the heroine is a commoner AND an American – SWOON! If you're patiently biding your time until the Royal-I-Do's, Icing on the Cake is the perfect way to pass the time!
I think you'll love Cassie and Hank's story and cheer for their HEA! You should definitely one-click this one TODAY!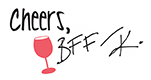 An advance copy of this book was received. Receipt of this copy did not impact the content or independence of this review.
Giveaway
Enter to win a Royal Romance Pack + $25 Amazon Gift Card!
About the Author
Ann Marie Walker writes steamy books about sexy boys. She's a fan of fancy cocktails, anything chocolate, and 80s rom-coms. Her super power is connecting any situation to an episode of Friends and she thinks all coffee cups should be the size of a bowl. If it's December she can be found watching Love Actually but the rest of the year you can find her at AnnMarieWalker.com where she would be happy to talk to you about alpha males, lemon drop martinis or supermodel David Gandy. Ann Marie attended the University of Notre Dame and currently lives in Chicago.
Twitter | Facebook | Instagram