Twenty-eight year old Coco Thomas knows the recipe for disaster:
1) Agree to plan last-minute engagement blowout for spoiled Mafia princess before you realize her choice of caterer is Nick Lupo, a despicably gorgeous young chef with a hot new restaurant in town, a reality TV show victory, and a romantic past with you—one that did not end well.
2) Strike a deal with Nick in which you agree to spend a weekend with him in exchange for his services, under the strict conditions there will be no talking about the past, no second chances, and definitely no sex.
3) Violate all three conditions within 24 hours and spend two glorious days remembering what made you fall for the sexy, egotistical bastard in the first place, and why it hurt so much when he broke your heart.
Add one road trip, plenty of good scotch, and endless spoonfuls of chocolate cake batter drizzled over your body and licked off inch by oh-my-God-yes-right-there inch, then just admit it.
You're totally FORKED.
BFF K's Review

Such a good book! Steamy, butterfly-inducing, second chance at love!
I love the way that Melanie Harlow writes female characters that I can relate to. They're funny and flawed and very human. Coco is career oriented with big dreams, goals and ambitions. One of those goals is moving out of her parents house. She has an eye on her dream home, but the money will be tight. Enter the event that will help her swing the down payment and bring her face to face with the boy who broke her heart.
Nick Lupo is smoking hot, hard-working and successful. But, he's broken Coco's heart more than once, can she trust him again? Learning their shared history was a fun, sweet, walk down memory lane. I could quickly see all of the reasons that Coco loved Nick so deeply. And, getting to know Coco, you understand all of the reasons why Nick is drawn to her as well. BUT, can she get over her justifiable hurt and actually trust him again? I could understand all of Coco's feelings and the emotions driving her decisions and actions.
The book is a terrific and builds to the perfect end where Nick pulls out all the stops to win back the love of his life! I really loved Frenched by Melanie Harlow. Lucas and Mia, the stars of Frenched, have a wonderful love story set in PARIS! Swoon. And, you'll catch glimpses of Lucas and Mia (and her lists) – it's like going to visit old friends!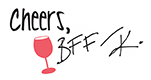 Buy Links:
FOR A LIMITED TIME – Buy Frenched, Novella Yanked and Forked as a set!
Excerpt
"Spend the weekend with me."
I shrank back. "Spend the weekend with you! Are you crazy? No!"
"Why not?" he asked, like it would be perfectly normal to spend a weekend with someone you hadn't seen since he ditched you in the Bellagio bridal suite seven years ago.
"Because it's ridiculous! I can't even believe you're asking me to…do that." I gestured wildly between us, totally hot and bothered.
"Do what?"
"That."
"I just want to spend time with you," he said, his face the picture of innocence. "You're the one who's reading into it."
I dropped my hands in my lap and cocked my head. "Really. You ask me to spend the weekend with you and you're telling me you're not thinking about sex?"
"Well, now that you mention it—"
"I'm not mentioning it. I'm vetoing it. Unequivocally." I looked at the glasses on our wooden tray, desperate to find some drop of alcohol we'd overlooked. The absinthe was the only thing left, and even though it wasn't my favorite, I took a less-than-advisable sized swallow. And then another, grimacing as the alcohol burned its way down my esophagus.
"What's the problem?" he asked.
"You. Trying to get me in bed after all these years."
"I'm not trying to get you in bed, Coco. I mean, I wouldn't kick you out of it, but I was serious about wanting to spend time with you. Look." He put his hands on the tops of my legs and leaned into me, the bastard. "I know you don't really forgive me for leaving you in Vegas. And maybe you're right—maybe getting married so young was a dumb idea, maybe it would have failed anyway, but leaving the way I did was wrong, and I've spent the last seven years feeling horrible about it. We spent all that time together, and I don't even know you anymore. I'd like to know you again. As a human being. As a friend. That's all."
It was exactly what I'd been thinking earlier, but somehow it didn't sound plausible coming from him. "This would be a little more convincing if your hands weren't on my thighs."
"But I like your thighs."
My brain struggled to move beyond the feeling of his palms through the fabric of my dress. I had the crazy feeling that if I lifted my skirt I'd see his handprints burned into my skin. "Is this how you get to know all your female friends? Invite them to move in for a weekend?"
"Not all of them. Just the hot ones."
"Funny." He still thinks I'm hot. Warmth flooded my veins. I was starting to get that dangerous feeling, the one I get when I really, really want something, and no matter how impractical the shoe or fattening the cheesecake or expensive the scotch, I just can't bring myself to walk away. How easy, how delightful it would be to jump back into his bed. But then what? Could I trust myself not to fall for him again?
Melanie Harlow likes her martinis dry, her lipstick red, and her history with the naughty bits left in. She lifts her glass to readers and writers from her home near Detroit, MI.
Website:        http://www.melanieharlow.com/
Facebook:   https://www.facebook.com/AuthorMelanieHarlow
Goodreads: https://www.goodreads.com/author/show/7095467.Melanie_Harlow?from_search=true
Twitter:           https://twitter.com/MelanieHarlow2