"I was all in with this slow burn romance that had me laughing and swooning from cover to cover" –Author Andrea Johnston
Beef Cake, an all-new small town contemporary romance from Jiffy Kate, is LIVE!
If opposites do actually attract, then Gunnar Erickson and Frankie Reeves take the cake.
Frankie Reeves is complicated, even though she won't admit it. She fills her days working as an ER nurse, taking care of her mom, and searching for the father she never knew. Anything else has no place in her perfectly compartmentalized, purposefully simple life. Attachments? No thank you. She has no time for that.
Gunnar Erickson recently moved to Green Valley to train at Viking MMA with his brother Cage. Being the youngest of the Erickson clan, he's always felt like he has something to prove, and now that he's finished with college, it's his time to shine. But before he can step into the ring, a freak accident sends him to the ER and into the care of one Frankie Reeves.
While he's immediately smitten, she pretends to be unfazed by this six-foot-three, two hundred and thirty-pound beef cake. Gunnar sets out to prove to Frankie that, not only does she like him more than she wants to admit, but he's not the uneducated, brute she assumes he is. To Frankie, he's the worst kind of complication, but that doesn't make it easy to stay away.
'Beef Cake' is a full-length contemporary romance, can be read as a standalone, and is book #4 in the Donner Bakery series, Green Valley World, Penny Reid Book Universe.
Download your copy TODAY!
Amazon US    Amazon UK     Amazon CA     Amazon AU

Google Play     Audiobook via Authors Direct
Add to Goodreads
BFF K's Review of Beef Cake

WARNING – Gunnar Erickson will ruin you for future heroes. He's just so perfect! So sweet, so caring, so patient, so wonderful….so everything! Stud Muffin was one of my favorite books in 2019 and when we first met Gunnar, I was so hopeful that he would get his own story. And, it was even better than I dreamed!
Frankie reminds me of a hedgehog: super cute and a little prickly! But, if you know just how to handle her, she will love you forever. And boy oh boy does Gunnar know how to handle her!
Beef Cake is a slow burn, sweet, small town romance. But, it isn't all fluff. (Don't get me wrong, I love fluff. I'm a fan of all fluff!) There is a pretty serious domestic violence storyline that weaves through the book. It can be pretty unsettling so be warned, but not warned away – it's a great story. There is hope and humor and kindness and love truly conquers all.
You should absolutely download it TODAY!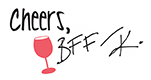 An advance copy of this book was received. Receipt of this copy did not impact the content or independence of this review.

About the Author
Jiffy Kate is the joint pen name for Jiff Simpson and Jenny Kate Altman. They're co-writing besties who share a brain. They also share a love of cute boys, stiff drinks, and fun times.
Together, they've written over twenty stories. Their first published book, Finding Focus, was released in November 2015. Since then, they've continued to write what they know–southern settings full of swoony heroes and strong heroines.
Find Jiffy Kate online
Facebook: http://bit.ly/2kkDmqx
Twitter: http://bit.ly/2ki0mq5
Amazon: https://amzn.to/2lGyhsz
Instagram: http://bit.ly/2kkDkPr
Website: http://www.jiffykate.com/
Connect with Smartypants Romance
Facebook: http://bit.ly/2kvDnb4
Twitter: http://bit.ly/2lzyduO
Amazon: https://amzn.to/2lGdIMQ
Instagram: http://bit.ly/2kwKsYK
Website: https://smartypantsromance.com/
Newsletter: https://smartypantsromance.com/newsletter/