BFF K's Review
Dark Elements Series 1 and 2 and Prequel Novella

BFF K has read and LOVED all of the books so far in the Dark Elements Series. She read Bitter Sweet Love and White Hot Kiss before the launch of the BFF Book Blog. Since she finished Stone Cold Touch this week, and the cover for Every Last Breath was revealed today, here's a review of the series to date!
This is a wacky little series. It's part paranormal, part romance, definitely NA and more than a little angsty! The series starts with a prequel novella – Bitter Sweet Kiss. This is a great introduction to the world that Jennifer Armentrout has created! You are introduced to the Wardens (gargoyles) and begin to understand the plights and fights for their species. You'll get a glimpse at the demons they fight and a sweet little 2nd chance romance story!
Then, in White Hot Kiss, you're introduced full-force to Layla. You get a glimpse into her life and understand the struggles she faces with a foot in two different worlds. Part Warden and part Demon, it's like she's constantly battling; sometimes that war happens inside of her. She wants Zayne, but he's untouchable, literally. Layla struggles with the love and affection she feels for Zayne knowing that she can never truly have him. So, when she meets Roth – though he's a demon – he seems to be a reasonable match for her. And, he's smokin' hot and completely adorable in a cocky, self-assured, gets-what-he-wants-kind of way! The cliffhanger ending will leave you reeling and totally crushing on the Demon Prince!
Stone Cold Touch starts off with a BIG surprise! And then the ANGST reaches whole new levels! Layla and Zayne explore all of the facets of their relationship even when doing so threatens the stability of their home, the trust of their clan and even their lives. Through all of this, there are new monsters to fight and secrets revealed.
Layla is a really outstanding NA character. She's both bold and naive. It's really fun to see her explore who she is and peel back all of the layers to discover her place in the world. She is also learning who she can trust and who really does have her back. Zayne is good and kind and loyal. I think he's the definition of a white knight. I picture him as the ultimate defender and staunchest supporter that Layla could ever hope for. You want them to succeed as friends first, but also as a potential couple. In so many ways, they're perfect for one another and their devotion is incredible! Then, there's Roth…..ah Roth! He's a sexy as f&*# demon, but that's easy to overlook. You really want to skim right over that fact because in virtually every other way, he's absolutely FANTASTIC.
I'm not usually a fan of love triangles, but in this case it works and I LOVE it! I am now dying to know who Layla ends up with and what the future holds for Layla, Zayne and Roth. (And, isn't that the mark of a really great series, when you desperately CARE about what happens to the characters?!?) NOTE – the angst isn't really a highly charged tear-filled-emotional kind of angst. It's more of a suspenseful, who will she choose, it could go either way, kind of angst!
Jennifer L. Armentrout actually took a fan vote to see who readers want Layla to end up with. I'm dying to see if it's Zayne or Roth. But, honestly – I'm pretty sure I'm Team Roth!
If you like an angsty, paranormal, new adult, romance – this series is DEFINITELY for you!






And, I know Hero is here twice – one for Zayne and one for Roth! <3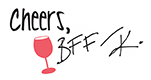 WHITE HOT KISS synopsis:
One kiss could be the last.

Seventeen-year-old Layla just wants to be normal. But with a kiss that kills anything with a soul, she's anything but normal. Half demon, half gargoyle, Layla has abilities no one else possesses.
Raised among the Wardens—a race of gargoyles tasked with hunting demons and keeping humanity safe—Layla tries to fit in, but that means hiding her own dark side from those she loves the most. Especially Zayne, the swoon-worthy, incredibly gorgeous and completely off-limits Warden she's crushed on since forever.
Then she meets Roth—a tattooed, sinfully hot demon who claims to know all her secrets. Layla knows she should stay away, but she's not sure she wants to—especially when that whole no-kissing thing isn't an issue, considering Roth has no soul.
But when Layla discovers she's the reason for the violent demon uprising, trusting Roth could not only ruin her chances with Zayne…it could brand her a traitor to her family. Worse yet, it could become a one-way ticket to the end of the world.
STONE COLD TOUCH Synopsis:
Every touch has its price
Layla Shaw is trying to pick up the pieces of her shattered life—no easy task for a seventeen-year-old who's pretty sure things can't get worse. Her impossibly gorgeous best friend, Zayne, is forever off-limits thanks to the mysterious powers of her soul-stealing kiss. The Warden clan that has always protected her is suddenly keeping dangerous secrets. And she can barely think about Roth, the wickedly hot demon prince who understood her in ways no one else could.
But sometimes rock bottom is only the beginning. Because suddenly Layla's powers begin to evolve, and she's offered a tantalizing taste of what has always been forbidden. Then, when she least expects it, Roth returns, bringing news that could change her world forever. She's finally getting what she always wanted, but with hell literally breaking loose and the body count adding up, the price may be higher than Layla is willing to pay…
"Constantly entertaining…the narrative sizzles with as much tension as romance."
—Kirkus Reviews on White Hot Kiss
And the Prequel Novella, BITTER SWEET LOVE…

BITTER SWEET LOVE Synopsis:
In a sizzling prequel novella to her new series The Dark Elements, #1 New York Times bestselling author Jennifer L. Armentrout draws readers into the extraordinary, irresistible world of Wardens and demons.
Dez wasn't just Jasmine's crush. A gargoyle Warden like Jas, he helped her come to terms with her destiny—fending off demons and maintaining the balance between good and evil. He was her everything…right until the moment he disappeared without a trace. It didn't help that Jas's father had just announced that she and Dez would one day be mated. Hard not to take that personally.
And now he's back, three years older, ten times hotter, ready to pick up exactly where they left off. But Jas isn't taking that risk again. Dez has seven days to meet all her conditions and earn back her trust. Seven days filled with terrifying danger and sweet temptation. Seven days to win her heart—or shatter it all over again…
"With her signature flare for combining humor, romance and action, Armentrout weaves a fast-paced read that will have readers' hearts racing in more ways than one. Like Armentrout's previous heroines, Jasmine is fun and full of attitude, while Dez is as snarky as he is sexy. This is a must read for new and old fans alike!" –RT Book Reviews
Jennifer L. Armentrout/J.Lynn Bio:
# 1 NEW YORK TIMES and USA TODAY Bestselling author Jennifer lives in Martinsburg, West Virginia. All the rumors you've heard about her state aren't true. When she's not hard at work writing. she spends her time reading, working out, watching really bad zombie movies, pretending to write, and hanging out with her husband and her Jack Russell Loki.
Her dreams of becoming an author started in algebra class, where she spent most of her time writing short stories….which explains her dismal grades in math. Jennifer writes young adult paranormal, science fiction, fantasy, and contemporary romance. She is published with Spencer Hill Press, Entangled Teen and Brazen, Disney/Hyperion and Harlequin Teen. Her book Obsidian has been optioned for a major motion picture and her Covenant Series has been optioned for TV.
She also writes adult and New Adult romance under the name J. Lynn. She is published by Entangled Brazen and HarperCollins.