When Harper Duquaine's no-nonsense approach to work unintentionally ruffles the wrong feathers at her new job, she joins her co-workers' fantasy football league to prove she can hang with the guys. Only problem: she doesn't know a sleeper from a keeper (or any of the other lingo thrown her way).
Embroiled in a world of lineups, stats, and trades, Harper's quest to make nice topples when her competitive streak emerges. And her promise to herself that she'll be a strong, independent woman and leave the drama and heartache behind is seriously tested when she catches the attention of her two biggest competitors: J.J., a local celebrity determined to win a fantasy championship, and Brook, the mild-mannered coach who seems too good to be true. Both threaten her resolve to remain single… and, more importantly, her chances at winning the prize pool.
With a slew of conflicting advice in her real and fantasy worlds, Harper must figure out how to play the game and come out a winner.
BFF K's Review of First & Goal: Queen of the League

I loved this book! I was fortunate to receive a code for the audiobook version. And I was delighted and charmed from the beginning to the end.
Harper is positively irresistible! She is smart, hard-working, sassy, quirky, and absolutely hilarious. (Though I'm not sure she always intends to be so funny.) In an attempt to win over some of her coworkers and distract them from her super-organized, workaholic tendencies; she spontaneously agrees to join their fantasy football league. The trials and tribulations of her weekly fantasy match-ups are comical!
With the new league, her social circle expands significantly. Enter Brook. Multi-time league champion, high school football coach, and hunky, sweet, specimen-of-a-man; Brook is a dream! And Brooke and Harper soon find themselves in a budding relationship that exists both inside and outside of the league.
This book made me laugh out loud. There were several parts that had me in tears – and not the sad kind. First & Goal: Queen of the League is smart, sassy, funny and romantic. The book is set in Lincoln, Nebraska. It was so much fun reading about characters in a setting that I know so well. Lincoln is a sports town, especially for football. And it provided the perfect backdrop for this story. The football parts of the story are smartly written but can be enjoyed by a football pro or rookie. And, if you or anyone you know has ever participated in Fantasy Football, you will really get a kick out of this!
First & Goal: Queen of the League is one of my favorite books from this year. I thoroughly enjoyed the entire thing from start to finish. If you are looking for a sports romance, with great characters and LOL-moments, this one will definitely deliver.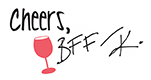 An advance copy of this book was received from the author via Audiobook Boom. Receipt of this copy did not impact the content or independence of this review.

Amazon Kindle Preview
About the Author
Laura Chapman is the author of First & Goal, Going for Two, Three & Out, and The Marrying Type. A native Nebraskan, she loves football, Netflix marathons, and her cats, Jane and Bingley. Connect with her online on Facebook, Twitter, Instagram, and YouTube and on her website at www.laurachapmanbooks.com.