WARNING: The hero in this book is not an asshole. He is hot, charming, smart, funny, ripped, gorgeous, respectful and completely panty-melting. Please proceed.
A sexy and swoony new adult romance…
Celebrity photographer and college senior Jess Leighton desperately needs to crash the wedding of the year. Snapping just one pic of the A-list Hollywood couple tying the knot will pay her way through grad school. But with security tighter than the bride-to-be's corset, she'll need more than her camera and smarts, she'll need help from her biggest rival–hot, British, motorcycle-riding William Harrigan, whose sexy accent can melt the panties off any woman. He's the last person Jess should trust, but he's her only ticket in.
William Harrigan wants one thing – to stay in L.A. past college graduation. With a student visa set to expire, the clock is ticking. When he lands a gig that pairs him with the beautiful blond spitfire Jess, he's scored his best shot at living out the American dream. Winning her trust would be a whole lot easier, however, if he didn't have ulterior motives…
But there's no faking the intense attraction between them. Try as they might to resist each other, soon sparks are flying, as they devise a plan to sneak into the ceremony. But when Jess' new celebrity client raises the stakes, she starts to smell blackmail, and soon she and Will are chasing down cheating directors, staking out clandestine trysts, and making fake IDs, all while sneaking scene-stealing kisses and hot nights together.
The audience loves a happy ending, but in a town where everyone's acting and no one's playing by the rules, can Jess and William find their own ever after in time?
**Stars in Their Eyes is the start of the sexy, swoony and scandalous new adult series Wrapped Up in Love, which is a spin-off of the NYT and USA Today Bestselling Caught Up in Love series. You don't need to have read Caught Up in Love to follow this new series, but you'll likely enjoy those books!**
BFF K's Review


So, here's a little secret about BFF K., I LOVE celebrity gossip! I get text alerts about certain celebrities, plan dream cocktail party invite lists in my spare time and adore the Star Tracks section of people magazine. So, a chance to read a new series and the first is about a paparazzo, sign me up! Literally, I loved signing up  and reading the ARC to be a part of the blog tour for Lauren Blakely's new book!
"The man was so charming I'd need a new word for charming. He was more than charming."
YEP, that's the perfect description of William. This book is alternate POV (which I also love) so it was wonderful to spend a little time in both William and Jess' heads. Jess is smart and sassy and doesn't need a man, for anything. But, William presents her with an opportunity too good to pass up. As they're scheming together to access the Hollywood wedding of the year, their attraction and genuine affection grows in a sweet and wonderful way that's delightful to read! And the ending, while overall predictable, had a couple of fun twists I wasn't expecting.
I'm really anxious for more books in this series! This book is great Hollywood brain candy in the same vein as celebrity magazines and paparazzo eye candy photos! Yum!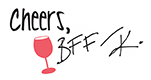 Excerpt:
"You played me," he said, but he didn't sound mad. He sounded impressed.
"It worked," I said, pride suffusing my tone. "But the scrapes are real."
"Yeah, I feel terrible. Shall I go hunt down a Band-Aid for you now? Oh wait. You carry them with you. You're always prepared."
"You never know when you might have to take a fall to be first," I said, and rooted around in the front pocket of my backpack for a Band-Aid. I found one, peeled off the wrapping and started to press it onto my palm.
"Let me help," he said in a soft voice, laying the ends of the Band-Aid onto my skin. He stepped closer, his body now officially in the zone of supreme nearness–the zone that would allow for hands to explore chests, and arms to be wrapped around necks, and lips to lock again. I held my breath. My hands tingled under his touch. "This is the part in the script where the reformed bad boy touches the heroine for the second time," he whispered.
I wanted to close my eyes and linger in the moment. But I had to be stoic. I couldn't say what I wanted to say. That this was the moment when the heroine's skin raced from the barest touch. So I lied. "This is the part where the heroine doesn't even notice."
He raised an eyebrow. He held my gaze. I didn't look away in enough time. My breath caught, and my lips were parted. "Hi," he whispered in a voice that was getting under my skin.
"Hi," I said against my better judgment, against my brain.
"Are we still on for the movie tomorrow?"
"You're just asking me out because I'm the competition, right? Keep your friends close and your enemies closer?"
"I'm asking because I want to go out with you. Not because you're the enemy."
I scoffed. "At least you admitted I'm the enemy. That's why you're asking me."
He raised his hand, reaching gently for a strand of my hair. My feet felt wobbly with him so near to me. The earth was suddenly operating at a bizarre angle. I pressed my palm against the brick wall behind me to steady myself as he ran a finger along my hair. So softly. "I swear," he whispered, pinning me with his gaze. "I truly want to see the movie with you. Say you're still going with me."
About Lauren Blakely:
Lauren Blakely writes sexy contemporary romance novels with heat, heart, and humor, and her books have appeared on the New York Times, USA Today, Amazon, Barnes and Noble, and iBooks bestseller lists. Like the heroine in FAR TOO TEMPTING, she thinks life should be filled with family, laughter, and the kind of love that love songs promise. Lauren lives in California with her husband, children, and dogs. Her novels include Caught Up In Us, Pretending He's Mine, Playing With Her Heart, and Trophy Husband. She also writes for young adults under the name Daisy Whitney.
Website** Facebook** Twitter** Goodreads ** STARS IN THEIR EYES Goodreads