The Wedding Planner meets The Bachelor in Save the Date, the third standalone laugh-out-loud rom com in the Wild Wedding series.
Save The Date by Ann Marie Walker is now available!
FREE with Kindle Unlimited
The Wedding Planner meets The Bachelor in Save the Date, the third standalone laugh-out-loud rom com in the Wild Wedding series.
Rebecca Halstead has never been a bridesmaid, but she can certainly relate to the expression "always a bridesmaid, never a bride." As one of Chicago's top wedding planners, Rebecca has had a front row seat to countless ceremonies, yet her own walk down the aisle has started to feel like nothing more than a little girl's fantasy. She's the wallflower who, thanks to a clean bill of health from her oncologist, wants to live life to the fullest. If only she knew how.
Brody Dixon hasn't heard the word "no" since he was drafted by the NFL. With cover model looks and an arm that's earned him two Super Bowl MVPs, Brody can have his pick of women. But as the next celebrity bachelor on American Sweetheart, both his agent and publicist want him to clean up his image before the show begins. If only he knew how.
Then fate, and an impulsive wager, bring these two opposites together until an unlikely alliance is formed. For the next two months, Brody will get a crash course in romance. In return, he agrees to help Rebecca break out of her carefully constructed shell. On paper it makes perfect sense. But as they struggle to teach each other, Brody and Rebecca just might discover that falling in love is the most important lesson of all.
BFF K's Review of Save the Date

Save the Date is the best story in the Wild Wedding Series! I have enjoyed each of these books, but this one in particular was absolutely delightful and I'm thrilled to see Ann Marie Walker with a new release!
Brody and Rebecca are sweet and charming. Brody is a bit of a good 'ol boy who has enjoyed his fame as a star in the NFL. He isn't interested in settling down until he meets the right woman; and Rebecca is definitely the right woman. She's independent, thoughtful, hard-working and kind. She's not had the easiest life, but she doesn't let that impact her outlook for the future.
The book carries snippets of a number of fun tropes: best friend's sister, reality dating, fulfilling a bet/dare, helping someone take a walk on the wild side….And, it's a tad predictable, but it's really a joy to read. Things have been so stressful and strange lately, but this book was like a breath of fresh air. Once I hit 40% of this book, I couldn't put it down, like stay-up-until-2:45a-couldn't-put-it-down! It made me so happy and the ending was just dreamy.
If you're looking for a fun read with endearing characters and a snappy storyline, save a date for Save The Date!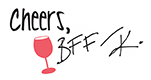 An advance copy of this book was received from the author. Receipt of this copy did not impact the content or independence of this review.
About the Author
Ann Marie Walker writes steamy books about sexy boys. She's a fan of fancy cocktails, anything chocolate, and 80s rom-coms. Her super power is connecting any situation to an episode of Friends and she thinks all coffee cups should be the size of a bowl. If it's December she can be found watching Love Actually but the rest of the year you can find her at AnnMarieWalker.com where she would be happy to talk to you about alpha males, lemon drop martinis or supermodel David Gandy. Ann Marie attended the University of Notre Dame and currently lives in Chicago.
Connect with Ann Marie!
Website — http://www.annmariewalker.com/
Facebook — https://www.facebook.com/AuthorAnnMarieWalker/
Newsletter — https://bit.ly/3cMlKd2
Instagram — https://www.instagram.com/annmarie_walker/
Bookbub — https://bit.ly/2zgcgrJ
Amazon — https://amzn.to/3e4h3vo