About ROYAL MESS
From award-winning author Jenna Sutton comes the story of two princes who discover that falling in love is messy…
Prince Leo's icy demeanor has earned him an amusing nickname—the Polar Prince. Unfortunately, the king doesn't see the humor. If Leo wants to secure the throne of Alsania, he must improve his image. Participating in an organ donation campaign seems like a good start. He expects to donate his organs on his deathbed, so he's surprised to be matched with a complete stranger who needs his help now.
Tessa Lulach hates to admit it, but she's a damsel in distress. When a handsome prince offers to save her with a hunk of his liver, she joyfully accepts. She can't wait to feel like herself again and return to her beloved flower shop. Instead, her identity is revealed, and the quiet life she loves is turned upside down.
As Leo and Tessa deal with the nosy public and ruthless paparazzi, she realizes the Polar Prince is much warmer than he seems—scorching hot, in fact. He willingly gave her a part of his liver, but can he give her his whole heart?
*****
Everyone loves Prince Marco of Alsania, despite his reckless antics … or maybe because of them. So why does sexy schoolteacher Cassie Lulach prefer a boring investment banker over him? Wounded by her indifference, he has an erotic encounter with a masked woman at a royal ball who reminds him of the one he really wants.
After another failed relationship, Cassie is frustrated with immature, inconsiderate guys. Wanting to escape reality, she attends a masquerade ball and finds herself alone with a masked stranger. For the first time in her life, she acts on impulse, only to end up pregnant and absolutely clueless about the identity of her baby's father.
When Marco learns of Cassie's pregnancy and her plans to raise the baby alone, he promises to be there for her, hoping she'll finally see him as more than just a playboy prince. But then he discovers she's the woman from the masquerade ball and panics. Will the truth destroy his chance to win over Cassie, or will he convince her that they can have their own happily ever after?
Get your hands on ROYAL MESS now!
Amazon      iBooks      Barnes and Noble      Kobo
BFF K's Review of Royal Mess

Just days before Prince Harry and Meghan Markle's big day, I can't imagine reading anything more perfect! Royal Mess is an absolutely delightful read! The duo of two standalone novellas is quick, but incredibly fulfilling. Both books broadcast the end results fairly clearly even the synopses are quite revealing. So there's not much of a surprise about the conclusion of the stories. But, they're incredibly enjoyable and satisfying nonetheless.
Prince Leo and Tessa's story is sweet and unique. The organ donation twist is an uncommon and refreshing addition to what could have been a staid and boring premise. Royal Mess is anything but stale. It's fun, fresh, and thoroughly charming!
Prince Marco and Cassie's story bucks the trends as well. You may initially think it's going to be another 'commoner falls in love with royalty' story. And it is that, but the surprise pregnancy trope makes it so much more! Marco and Cassie are a tad crazy, but completely perfect for each other.
Royal Mess delivers not one but two heartwarming and deeply satisfying stories. I am not sure which story is my favorite, I LOVE them both! And, I'm confident you will love them too!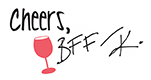 An advance copy of this book was received. Receipt of this copy did not impact the content or independence of this review.

About the Author
Jenna Sutton is a former award-winning journalist who traded fact for fiction when she began writing novels. Surprisingly, the research she conducted for her articles provided a lot of inspiration for her books. She's the author of the Riley O'Brien & Co. romances and the new Trinity Distillery series. Although Jenna calls Texas home, more often than not, she's somewhere else. Her love's job takes him all over the country, and she tags along, just like a groupie follows her favorite band.
You can find out more about Jenna and her work on her website http://www.jennasutton.com. Sign up for her newsletter at http://bit.ly/1K8MaCH to access the latest news and monthly contests.
Website | Twitter | Facebook | Newsletter | Instagram | BookBub | Amazon | Goodreads