The BFF's are excited to bring you a review for this sexy new contemporary romance from Lacey. Check out the giveaway below, and grab your copy today!!


Sing.
That's what I came to do.
I was prepared to do just that until I walked into my audition and saw him. Tall, mysterious, and gorgeous to boot, he was sitting at the coaches' table with three others, ready to judge my performance, and decide my future. Yet, since I'd walked onto the stage, he continued to look at anything but me. So, I did the one thing I was there to do: sing. When I opened my mouth and let those words spill from my lips, he finally looked up. Those startling, dark eyes collided with mine with such intensity that I knew one thing for certain: I would never be the same.
I am Layne Carter, newest contestant on Rising Star, the biggest singing competition on reality television. Nothing can stop me from giving this show my all. Not my horrible diva roommate. Not the fact that I'm terribly homesick and miss my family. And certainly not my uncontrollable growing attraction to my coach, Beau Tanner, award winning country superstar. Nothing will stand in my way.
And I'm wrong.
BFF K's Review of Music Notes

If you like American Idol or The Voice, you're going to love Music Notes! This is the book version of your best imaginary scenarios. Layne is a contestant on the Rising Star and has the chance to change her life if she can come away the victor of this competition. But, what she doesn't take into account is her attraction to Beau Tanner, country music sensation and her coach!
Layne and Beau have an intense attraction. It's fun seeing Layne try to balance that attraction and her opportunity to make it big. There are several road blocks standing in their way. Much of the book is filled with the tension of trying to figure out which obstacle will be their biggest and how they'll overcome it. The two share a sweet romance and some absolutely butterfly-inducing, swoon-worthy moments. Layne is a great heroine and Beau is super-sweet trying to prove himself worthy of her.
There's a surprise about 3/4 of the way through. The book allows you, the reader, to play a role in the outcome of their story. It was a fun and unexpected treat. Music Notes is an entertaining read with engaging characters, a fun premise and compelling plot twist. You won't be disappointed if you one-click this enjoyable new release.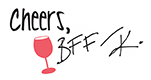 An advance copy was received in exchange for an honest review.
Giveaway
About the Author

Lacey Black is a Midwestern girl with a passion for reading, writing, and shopping. She carries her e-reader with her everywhere she goes so she never misses an opportunity to read a few pages. Always looking for a happily ever after, Lacey is passionate about contemporary romance novels and enjoys it further when you mix in a little suspense. She resides in a small town in Illinois with her husband, two children, and a chocolate lab. Lacey loves watching NASCAR races, shooting guns, and should only consume one mixed drink because she's a lightweight.
Lacey's debut novel, Trust Me, was released in August 2014 and has been an Amazon Bestseller twice for Free e-books, as well as #1 for Contemporary Romance. All of the Rivers Edge books have been bestsellers in the Romance and Contemporary Romance categories.