BFF K is on a family vacation in Europe! In prep for her trip, she devoured the London related romances from Rockstar Author Amy Daws. She prepped her reviews to keep you busy while she's gone! Enjoy!
Sexy British heroes, bold American heroines, and one outrageous and opinionated ginger combine to create this steamy international sensation.
Grab the hot and humorous new series that bloggers are calling, "The perfect blend of drama, comedy, romance, and heat. A must read series unlike any other."
A sexy and emotional college prequel based in the States lands in the heart of London as Finley flies across the pond to live with her best friend, Leslie. Together, they meet the painfully irresistible Liam and the broodingly mysterious Theo.
These two blokes have Finley and Leslie sweating in their onesie pajamas as they push for more than just one night of fun. Meanwhile, Finley's college sweetheart, Brody, isn't so easily left behind at home.
Escape to London with this bundle of three steamy, full-length novels chock full of old flames, secrets and embarrassing encounters. Will these two childhood best friends find their London lovers? Or will their pasts prevent them from putting their hearts at risk?
***This bundle includes the titles, Becoming Us, A Broken Us, and London Bound***
Review of Becoming Us & A Broken Us


I sort of love that the beginning of the London Lovers series starts in the middle of America. College sweethearts Brody and Finley are a perfect match. From their inside jokes to their unique term of endearment everything about this couple fits! Becoming Us is a sweet new adult, coming of age story. Becoming Us also introduces the reader to Leslie who is the London connection for the rest of the stories.
A Broken Us is a bit of a heartrending tale about a trial in the love of Brody and Finley. The storyline and emotions are so well written that I sent a message to the Amy Daws gushing about how perfect the sentiments are! Anyone who has been impacted by infertility will see a piece of themselves in this story. It is incredibly well done and the conclusion is immensely fulfilling!
This duet is a great start to the London Lovers series. But they're also entertaining books that stand on their own.






                                                       (For A Broken Us)
BFF K's Review of London Bound


Leslie is a fantastic character I absolutely love her! She is bold and adventurous but kind, conscientious, and caring at the same time. She bumps into Frank early in her London adventures and one of the best gay-BFF charactersl is born! I think that Frank might be my favorite part of the London overs series!
When Leslie meets Theo, Sparks fly! And those she tries to resist him there is no way to deny that they belong together!
From Frank's seven-day-cleanse to the stressors from Theos family, their relationship is tested early on. But it lays the perfect foundation and solidifies their lust/love-at-first-sight story. London Bound is an absolutely fantastic romance placed in an idyllic setting. This book absolutely hooks you on the series and you won't want to wait to learn all the answers!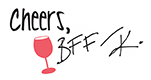 About the Author
Amy Daws is a lover of all things British and her London-based love stories bring the incredible city to life on every page. Read all about hot British men, hilarious heroines, and unforgettable and original ensemble casts that pull out all the feels. For more of Amy's work, visit www.amydawsauthor.com