BUY NOW
How to kick off a great summer in the Hamptons:
Snag a gorgeous rental on the beach. Check.
Get a job at a trendy summer haunt. Check.
How to screw up a great summer in the Hamptons:
Fall for the one guy with a dark leather jacket, scruff on his face, and intense eyes that doesn't fit in with the rest of the tony looking crowd. A guy you can't have when you'll be leaving at the end of the season.
Check. Check. Check.
I should add—especially when the guy is your sexy, tattooed God of a boss.
Especially when he not only owns your place of employment but inherited half of the town.
Especially when he's mean to you.
Or so I thought.
Until one night when he demanded I get in his car so he could drive me home because he didn't want me walking in the dark.
That was sort of how it all started with Rush.
And then little by little, some of the walls of this hardass man started to come down.
I never expected that the two of us, seemingly opposites from the outside, would grow so close.
I wasn't supposed to fall for the rebel heir, especially when he made it clear he didn't want to cross the line with me.
As the temperature turned cooler, the nights became hotter. My summer became a lot more interesting—and complicated.
All good things must come to an end, right?
Except our ending was one I didn't see coming.
Rebel Heir is the first book in the Rush Series Duet. Book Two, Rebel Heart, will release six weeks later on May, 22, 2018.

BFF K's Review of Rebel Heir

Argh! This book ends with a bang… a great big explosive twist that gets your heart pumping and your brain twisting! And, now we have a few weeks to wait for the exciting conclusion. But, bring it on! I am dying to know what's next for Rush and Gia.
Vi Keeland and Penelope Ward have spun a tale centering around great characters. Rush and Gia are well-developed, and multi-layered with interesting and complex back-stories. And, they are surrounded by a strong cast of supporting characters that add depth and perspective to the plot.
As the synopsis indicates, this is the story of a sexy, fun, flirty, HOT, summer romance. But, it's so much more. I don't want to give away any of the plot twists because they are so much fun to uncover as they happen. But, this wild ride will keep you turning the pages and reading way past your bedtime.
I want to stamp my feet like a toddler and demand the conclusion right now! I just can't stop thinking about this story. But, I remember that "good things come to those who wait" so I'll do my best to be patient. Make sure you pick up a copy of this book TODAY and join me in the delayed gratification!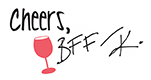 An advance copy of this book was received. Receipt of this copy did not impact the content or independence of this review.
About the Authors
Vi Keeland is a #1 New York Times, #1 Wall Street Journal, and USA Today Bestselling author. With millions of books sold, her titles have appeared in over ninety Bestseller lists and are currently translated in twenty languages. She resides in New York with her husband and their three children where she is living out her own happily ever after with the boy she met at age six.
Website | Facebook Fan Group | Facebook | Twitter | Instagram
Penelope Ward is a New York Times, USA Today and #1 Wall Street Journal bestselling author.
She grew up in Boston with five older brothers and spent most of her twenties as a television news anchor. Penelope resides in Rhode Island with her husband, son and beautiful daughter with autism.
With over a million books sold, she is a seventeen-time New York Times bestseller and the author of over fifteen novels, including RoomHate which hit #2 on the New York Times bestseller list and #1 on the Wall Street Journal bestseller list. Other New York Times bestsellers include Stepbrother Dearest, Neighbor Dearest, Drunk Dial, Cocky Bastard, Stuck-Up Suit, Playboy Pilot and Mister Moneybags (the latter four co-written with Vi Keeland).
Connect with Penelope Ward
Facebook Fan Group | Facebook | Website |Twitter | Instagram
Other books by the authors:
Cocky Bastard
Amazon: http://amzn.to/1LfN3fc
iTunes: http://apple.co/1PffE2J
B&N: http://bit.ly/1EjxNpY
Kobo: http://bit.ly/1UxCSUO
Stuck-Up Suit
Amazon: http://amzn.to/1S3LnpZ
iBooks: http://apple.co/1Qbwy57
B&N: http://bit.ly/29vrQhV
Kobo: http:// bit.ly/1RJdUif
Playboy Pilot
Amazon: http://amzn.to/2d5I5rS
iBooks: http://apple.co/1Wb06Cf
Nook: bit.ly/2caXPEK
Kobo: http://bit.ly/2cJDXO1
Mister Moneybags
Amazon http://amzn.to/2oTaaHf
Barnes & Noble http://smarturl.it/kx7h8m
iBooks http://smarturl.it/3y1tuq
Kobo http://smarturl.it/qqf5ho
Dear Bridget, I Want You
Amazon: ➜ http://amzn.to/2sGyJbZ
iBooks: ➜ http://smarturl.it/y4x3xi
B&N ➜ http://smarturl.it/o780mb
Other books from Vi Keeland:
Standalone novels
Sex, Not Love
Amazon ➜ http://amzn.to/2DtUO0L
iBooks ➜ http://smarturl.it/vlfabb
B&N ➜ http://smarturl.it/hivkor
Kobo ➜ http://smarturl.it/9bxfwx
Google Play ➜ http://smarturl.it/19muiq
Audio ➜ http://smarturl.it/qbf0bs
Beautiful Mistake
Amazon eBook http://amzn.to/2uoeoJN
iBooks http://smarturl.it/20x53a
B&N http://smarturl.it/n8jey6
Kobo http://smarturl.it/1btxsz
Egomaniac
Amazon: http://smarturl.it/b1gi74
iBooks: http://apple.co/2fIsmvC
B&N: http://smarturl.it/t4ohsv
Kobo: http://smarturl.it/azmhq9
Bossman
Amazon: http://amzn.to/2a8D5B6
iBooks: http://apple.co/25x2jyX
B&N: http://bit.ly/29sL4H2
Kobo: http://bit.ly/29lW19I
The Baller
Amazon: amzn.to/1PBF2hG
iBooks: http://bit.ly/iBooksBaller
B&N: http:// bit.ly/BarnesBaller
Kobo: http:// bit.ly/KoboBaller
Left Behind (A Young Adult Novel)
http://www.amazon.com/Left-Behind-Vi-Keeland-ebook/dp/B00OJM92LI/
First Thing I See
http://www.amazon.com/First-Thing-See-Vi-Keeland-ebook/dp/B00AWXY3HG
http://www.barnesandnoble.com/w/first-thing-i-see-ms-vi-keeland/1114703332
Life on Stage series (2 standalone books)
Beat
http://www.amazon.com/Beat-Vi-Keeland-ebook/dp/B00ZOMUV12/ http://www.barnesandnoble.com/w/beat-vi-keeland/1121715501 https://itunes.apple.com/us/book/beat/id983959123 https://store.kobobooks.com/en-US/ebook/beat-5
Throb
http://www.amazon.com/Throb-Vi-Keeland-ebook/dp/B00SS2RYBU
https://itunes.apple.com/us/book/throb/id948747986
http://www.barnesandnoble.com/w/throb-vi-keeland/1121112695
https://store.kobobooks.com/en-US/ebook/throb-4
MMA Fighter series (3 standalone books)
Worth the Fight
http://www.amazon.com/Worth-Fight-Vi-Keeland-ebook/dp/B00FLG5B9S
https://itunes.apple.com/us/book/worth-the-fight/id805540252
http://www.barnesandnoble.com/w/worth-the-fight-vi-keeland/1117014180
http://store.kobobooks.com/en-US/ebook/worth-the-fight
Worth the Chance
http://www.amazon.com/Worth-Chance-Vi-Keeland-ebook/dp/B00I2UKQOK
https://itunes.apple.com/us/book/worth-the-chance/id813714461
http://www.barnesandnoble.com/w/worth-the-chance-vi-keeland/1118634058
http://store.kobobooks.com/en-US/ebook/worth-the-chance
Worth Forgiving
http://www.amazon.com/Worth-Forgiving-Vi-Keeland-ebook/dp/B00MWL78EG
https://itunes.apple.com/us/book/worth-forgiving/id906130022?ls=1&mt=11
http://www.barnesandnoble.com/w/worth-forgiving-vi-keeland/1120173153
http://store.kobobooks.com/en-US/ebook/worth-forgiving
The Cole Series (2 book serial)
Belong to You
http://www.amazon.com/Belong-You-A-Cole-Novel-ebook/dp/B00BUTCXLE/
https://itunes.apple.com/us/book/belong-to-you/id639401754
http://www.barnesandnoble.com/w/belong-to-you-vi-keeland/1114962845
http://store.kobobooks.com/en-US/ebook/belong-to-you
Made for You
http://www.amazon.com/Made-You-A-Cole-Novel-ebook/dp/B00DPWVKS6
https://itunes.apple.com/us/book/made-for-you/id84550637
http://www.barnesandnoble.com/w/made-for-you-vi-keeland/1115883225
http://store.kobobooks.com/en-US/ebook/belong-to-you
Other books from Penelope Ward:
Gentleman Nine
Amazon:http://amzn.to/2ELlxJl
iBooks: http://bit.ly/2D7K7Qi
Nook: http://bit.ly/2EPuDCn
Kobo: http://bit.ly/2nMeoP3
Google Play: http://bit.ly/2C9ESTm
Audio : http://amzn.to/2nHRlVQ
Drunk Dial
Amazon: http://amzn.to/2fXfzKn
iBooks: http://apple.co/2tq7dRz
Nook: http://bit.ly/2xeEH2H
Kobo: http://bit.ly/2ihXnMD
Audio: http://amzn.to/2fWnsQg
Mack Daddy:
Amazon: http://amzn.to/2kWzE1S
iTunes: http://apple.co/2iNrIPj
B&N: http://hyperurl.co/aiypfj
Kobo: http://hyperurl.co/r3hv19
RoomHate
Amazon: http://amzn.to/1TksrpE
iTunes: http://apple.co/1PgsvE7
B&N: http://bit.ly/1PLGnSL
kobo: http://bit.ly/1POvSnW
Stepbrother Dearest
Amazon http://amzn.to/1mFNMeg
ITunes: http://bit.ly/YER0mT
B&N: http://bit.ly/1taMFjG
kobo: http://bit.ly/1fJaaBs
Neighbor Dearest
Amazon: http://amzn.to/2aS8BPa
iTunes: http://apple.co/29mC6L8
B&N: http://bit.ly/2akQ2aq
Kobo: http://bit.ly/2axt1SY
Sins of Sevin
Amazon: http://amzn.to/1F9tbc3
iTunes: http://apple.co/1K8mzGg
B&N: http://bit.ly/1hTKAKE
kobo: http://bit.ly/1OaGY3D
Jake Undone (Jake #1)
Amazon: http://amzn.to/1dJrHBC
iTunes: http://apple.co/1fJayQ8
B&N: http://bit.ly/1obAwJ6
kobo: http://bit.ly/1SPKl0M
My Skylar
Amazon: http://amzn.to/1obOG2F
iTunes: http://bit.ly/SLNOTR
B&N: http://bit.ly/SLO1qi
kobo: http://bit.ly/1kNrtAB
Jake Understood (Jake #2)
Amazon: http://amzn.to/1GFdves
iTunes: http://apple.co/1DQQwgC
B&N: http://bit.ly/1FwJC0z
kobo: http://bit.ly/1LQ7Fvk
Gemini
Amazon: http://amzn.to/1vgk1SE
iTunes: http://apple.co/1QTaONj
B&N: http://bit.ly/1KfmLHD
kobo: http://bit.ly/1BGJ2wu