Truth or Beard
by Penny Reid
Winston Brothers #1
Publication Date: July 23, 2015
Genres: Contemporary, Humor, Romance
Beards, brothers, and bikers! Oh my!
Identical twins Beau and Duane Winston might share the same devastatingly handsome face, but where Beau is outgoing and sociable, Duane is broody and reserved. This is why Jessica James, recent college graduate and perpetual level headed good girl, has been in naïve and unhealthy infatuation with Beau Winston for most of her life.
His friendly smiles make her tongue-tied and weak-kneed, and she's never been able to move beyond her childhood crush. Whereas Duane and Jessica have always been adversaries. She can't stand him, and she's pretty sure he can't stand the sight of her…
But after a case of mistaken identity, Jessica finds herself in a massive confusion kerfuffle. Jessica James has spent her whole life paralyzed by the fantasy of Beau and her assumptions of Duane's disdain; therefore she's unprepared for the reality that is Duane's insatiable interest, as well as his hot hands and hot mouth and hotter looks. Not helping Jessica's muddled mind and good girl sensibilities, Duane seems to have gotten himself in trouble with the local biker gang, the Iron Order.
Certainly, Beau's magic spell is broken. Yet when Jessica finds herself drawn to the man who was always her adversary, now more dangerous than ever, how much of her level-head heart is she willing to risk?
Series Description:
Everyone in Green Valley, Tennessee knows that the six bearded Winston brothers have been imbued with an unfair share of charm and charisma… and are prone to mischief.
Truth or Beard is book #1 in the Winston Brother's series. Each book is a standalone, full length (110k words), contemporary romantic comedy novel, and follows the romantic exploits and adventures of one of the six Winston Brothers.
BFF K's Review

I want a Winston Brother! Please! There are 6 5 of them! I'm not terribly picky, any of them will do. They're all tall, bearded, beautiful, bright, caring, conflicted, complicated, sensitive, manly-MEN and I can't get enough!
I was first introduced to the Winston Brothers in Beauty and the Mustache, book 4 in Penny Reid's fantastic Knitting in the City Series. The entire Winston family took on a life of its own in that book. And, I was thrilled to know that we would be exploring the Great Smokey Mountains with this crew for a whole new series. Book #1 is amazing, incredible, fantastic and kicks off this series in the best possible ways. The ways that leave you craving more and more and more! NOW!
SIDE NOTE – I have a girl crush/author crush on Penny Reid. I would read absolutely anything she writes, and so far, I think I almost have. She is hilarious and fun. Her books are witty and give me ALL the feels. She writes SMART characters and books that are on a whole 'nother level. The characters are all intelligent and INDIVIDUAL, unique and mature, clean cut and a little bad-ass. There is depth and substance. If you are on Facebook, be sure to follow Penny Reid and if you really want in on the fun, her reader group, Sharks of Awesome is just that – awesome-ly fabulous!
Duane Winston is……so hard to describe because he gives me all the feels. He and Jessica come together in an awkward case of mistaken twin. But, this occurrence causes Jessica to come to terms with her feelings for both Duane and his brother Beau. She quickly realizes that it's Duane she wants. But, does Jessica want Duane more than her dreams to travel the world or can she reconcile those two desires? Duane has been pining for Jessica since childhood and has plans and ideas for their coming together and their future. This is a story of reconciling expectations with reality to find something better than you ever imagined.
The entire book is fantastic! Full of butterflies and fun. I was up until all hours of the night and sneaking in page turns wherever possible. You won't want to put it down, but you won't want it to end. The only thing I can say is BUY THIS BOOK! And, if you haven't already read them all, start saving your money to purchase the entire Penny Reid library!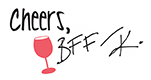 An ARC was received from the author in exchange for an honest review.
Links to buy Truth or Beard
About Penny Reid
SEX! It all started with sex, between my parents. Personally I don't like thinking about it, but whatever works for you is a-ok with me. No judgment. The sex happened in California and much of my life also occurred in that state until I moved from the land of nuts (almonds), wine, silicon… boobs, and heavy traffic to the southeast US. Like most writers I like to write, but let's get back to sex. Eventually I married and gave birth to 2 small people-children (boy-6, girl-4 as of this writing).
By day I'm a biomedical researcher with focus on rare diseases. By night I'm a knitter, sewer, lino block carver, fabric printer, soap maker, and general crafter. By the wee hours of the morning or when I'm intoxicated I love to listen to the voices in my head and let them tell me stories. I hope you enjoy their stories.